Theater
by
/ Sep. 14, 2016 12am EST
Curtain Up! has arrived: This Friday, September 16, the regional theater season opens with a celebration in three acts:
 Act I:  You eat and drink at a restaurant in Buffalo's Theatre District. (See our map on page 23 for a handful of suggestions.) Or you can spring for the black-tie gala dinner on the main stage of Shea's Performing Arts Center.
 Act II:  You see a play. (Curtains rise at 8pm.) If you can still get tickets to one, that is. If you can't, never fear: Most of the Curtain Up! shows continue beyond this weekend. You might choose instead to continue carousing, until…
 Act III:  A full-on street festival on Main Street in the Theatre District: live music, dancing, street performers, and other shenanigans. It's free, and continues until 1am (officially) and much longer than that (unofficially).
---
Here's a quick look at what's playing now and what's coming soon to same area theaters: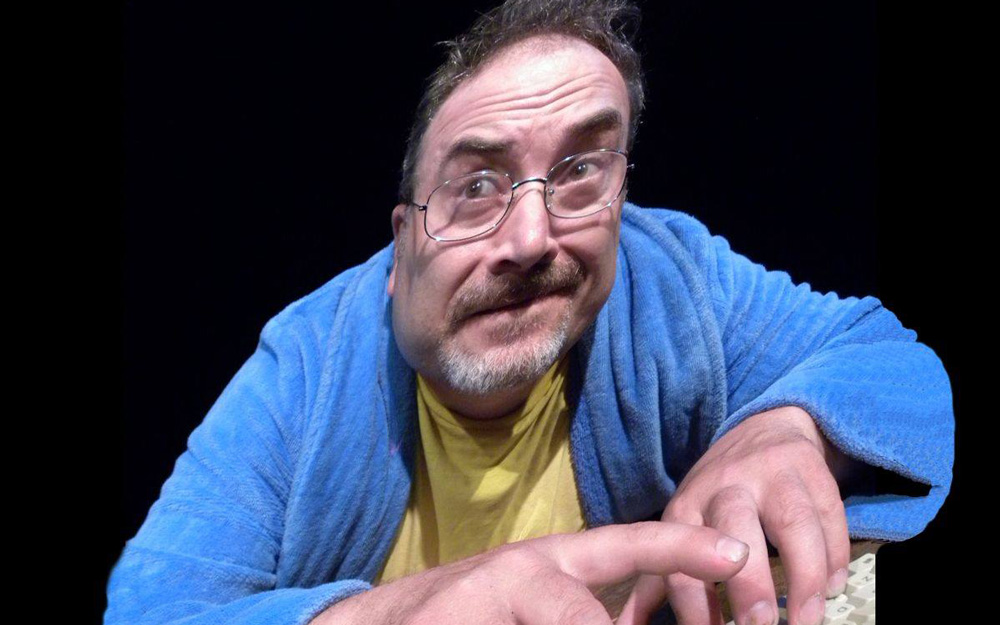 DEAR LYDIA 
Alleyway Theatre, 1 Curtain Up Alley, 716-852-2600
A world premiere by Louisiana playwright Larry Gray: "An ex-sportswriter turned agoraphobic advice columnist must face and conquer his own fears to save someone he loves." Gray's work should be familiar to Buffalo audiences: This is the ninth of his plays that Neil Radice and Alleyway have staged.
UP NEXT: Buffalo's longest-running holiday attraction, Neil Radice's adaptation of A Christmas Carol, December 8-18.
---
 AMERICAN IDIOT: THE MUSICAL 
American Repertory Theater of WNY, 330 Amherst Street, 716-634-1102
A rock opera with songs by Billy Joe Amstrong of the pop-punk band Green Day and a book by Armstrong and Michael Mayer, who directed the Broadway production, which was nominated for the Tony for best musical and won a Grammy for its Broadway cast album.
UP NEXT: How to Make Friends Then Kill Them by Halley Feiffer, October 27-November 19. Sharp, dark, and witty.
---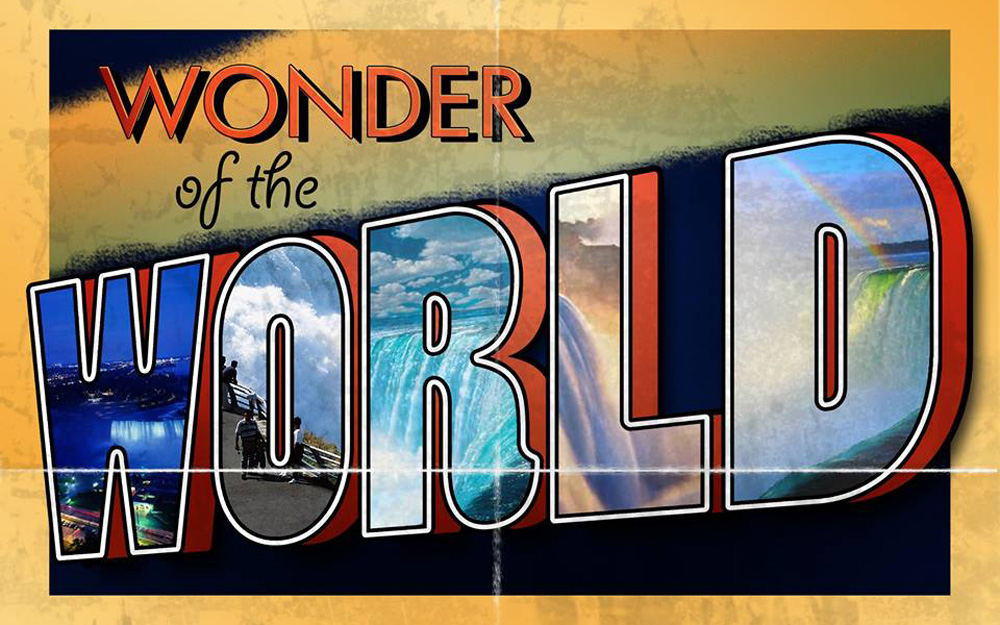 WONDER OF THE WORLD 
Buffalo Laboratory Theatre at Shea's 710 Theatre, 710 Main Street, 1-800-745-3000
Pulitzer-winning playwright David Lindsay-Abaire's comic tale of a woman who leaves her husband, runs off to Niagara Falls, and falls in with a crew of quirky characters.
---
 6 X 8 
Brazen-Faced Varlets at Rust Belt Books, 415 Grant Street, 716-771-6277
World premiere of a piece written by the Brazen-Faced Varlets, part of a series dealing with women in prison.
UP NEXT: Midsummer Dyke Dream by Shawn P. Northrip, a co-production with BUA, marks 10 years of the Varlets queering Shakespeare. November 18-December 10 at Alleyway Theatre.
---
 THE SUBMISSION 
Buffalo United Artists and Ujima Theatre Company at Alleyway's Main Street Cabaret, 672 Main Street, 716-886-9239
For BUA, it's another play about theater people, following this summer's production of Terrence McNally's It's Only a Play. The New York Times calls this one, by Jeff Talbot and co-presented with Ujima, a "perky tale of racial pride and prejudice in the theater."
UP NEXT: For BUA, Christmas in July, a comedy by Matthew Crehan Higgins. October 14-November 6.
---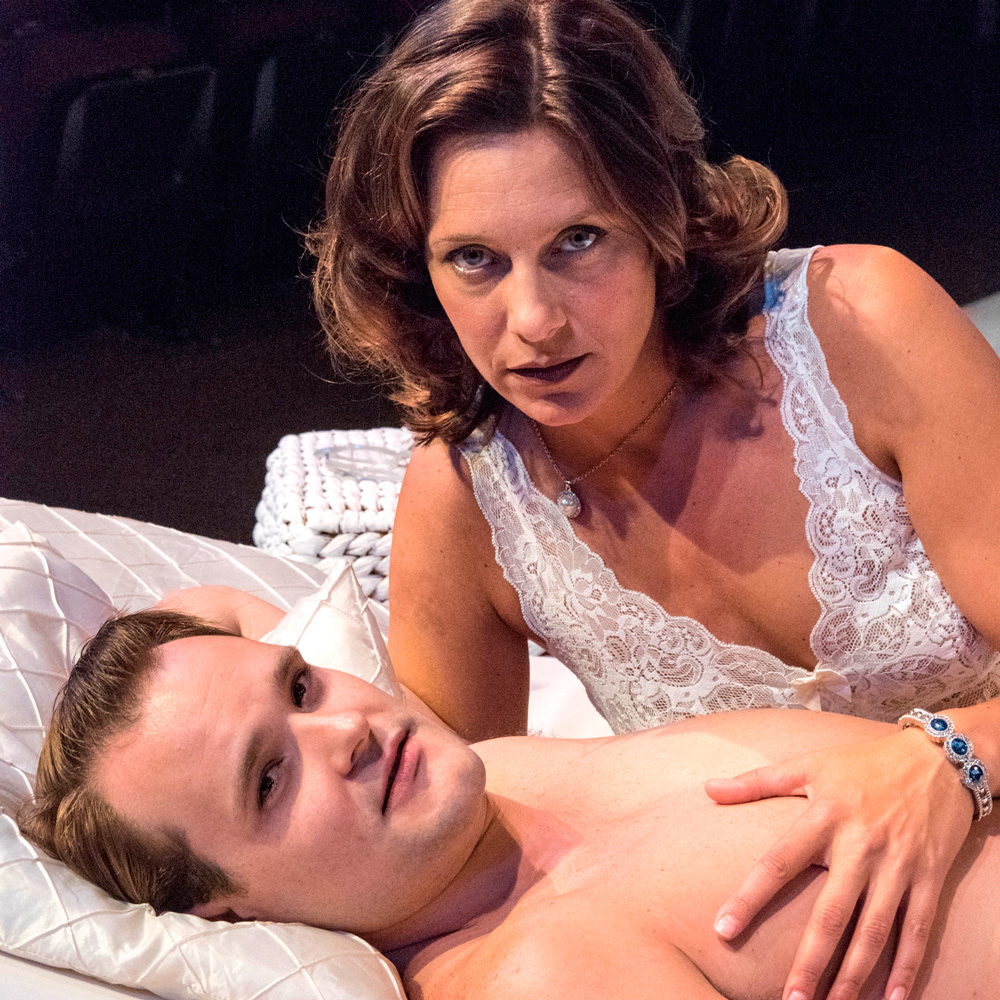 SWEET BIRD OF YOUTH 
Irish Classical Theatre Company, 625 Main Street, Buffalo, 716-835-1380  
In which aging gigolo Chance Wayne demonstrates that you can, but probably shouldn't, go home again. By Tennessee Williams.
UP NEXT: Two well-known works in a row by Peter Shaffer, Equus and Amadeus, which Shaffer brought out one after another—in 1973 and 1979, respectively.
---
 DON'T TALK TO THE ACTORS 
Kavinoky Theatre, 320 Porter Avenue, 716-829-7668  
The adventures of a young playwright, beloved of Buffalo dinner theater set, getting his first play produced on Broadway.
UP NEXT: The 39 Steps, a comedic melodrama adapted by Patrick Barlow from the Hitchcock spy thriller, itself adapted from the short novel by John Buchan.
---
 A FUNNY THING HAPPENED ON THE WAY TO THE FORUM 
Lancaster Opera House, 21 Central Avenue, Lancaster, 716-683-1776
The Sondheim classic keeps 'em laughing. David Bondrow stars as Pseudolus.
UP NEXT: Jekyll & Hyde, the musical version of Robert Louis Stevenson's story.
---
 GYPSY 
MusicalFare Theatre, 4380 Main Street, Amherst, 716-839-8540 
And more Sondheim! MusicalFare promises a reinvention of the classic, under the direction of Chris Kelly, who has a gift for that.
UP NEXT: Tenderly: The Rosemary Clooney Musical, which has a songbook sure to please fans of the great American popular singer and pop culture personality. Opens November 2.
---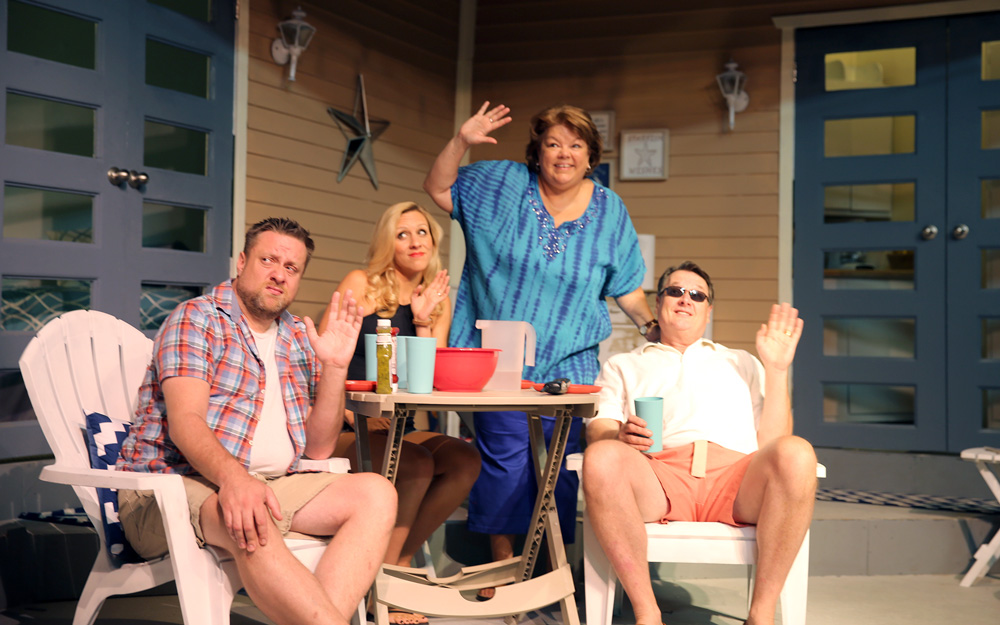 LIPS TOGETHER, TEETH APART 
New Phoenix Theatre on the Park, 95 Johnson Park, 716-853-1334
Terrance McNally is having a bit of a moment in Buffalo right now, thanks in part to BUA. The New Phoenix joins the action with this 1991 play about two straight couples spending a July 4 weekend on Fire Island.
UP NEXT: Give'em Hell, Harry, a one-man show written by Samuel Gallu and starring Peter Palmisano as Harry S. Truman.
---
 GENTLEMEN PREFER DIVAS 
O'Connell & Company at Shea's Smith Theatre, 660 Main Street, 1-800-745-3000 
A cabaret show conceived by Mary Kate O'Connell playing three dates only: Friday, September 16 and Saturday, September 17 at 8pm, and  Sunday, September 18 at 2pm.
UP NEXT: Breast in Show, a musical about five characters, each of whom has been diagnosed with breast cancer. Opens September 28.
---
 JITNEY 
Paul Robeson Theatre at African American Cultural Center, 716-884-2013  x103
The great August Wilson's eighth entry in his 10-play Pittsburgh Cycle, this one set in a gypsy cab.
UP NEXT: Christmas Is Comin' Uptown, a reimagining of A Christmas Carol, opening December 8.
---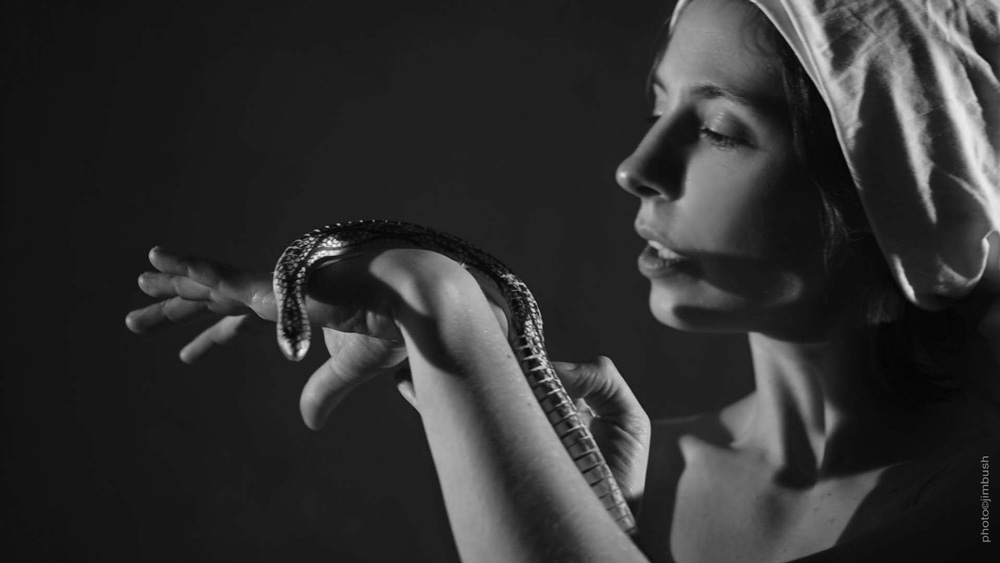 LOUISIANA BACCHAE 
Red Thread Theatre at Jim Bush Photography Studio, 44 17th Street, 716-331-2469 
By Robert Waterhouse: "Voodoo and vengeance descend on a small Louisiana town when a mysterious preacher bewitches the local women and confronts a county sheriff about his past." Based on the tragedy by Euripides.
UP NEXT: The Unfortunates: It's 1888 in the Whitechapel neighborhood of London, and Mary Jane Kelly is broke and alone. Coming in October.
---
 DINNER WITH FRIENDS 
Road Less Traveled Productions, 500 Pearl Street, 716-629-3069 
Donald Margulies's play about the two couples, old friends, who are made to confront the reality of their relationships when one couple announces they are getting divorced.
UP NEXT: Sam Shepard's brother-versus-brother drama, True West. Opening October 28.
---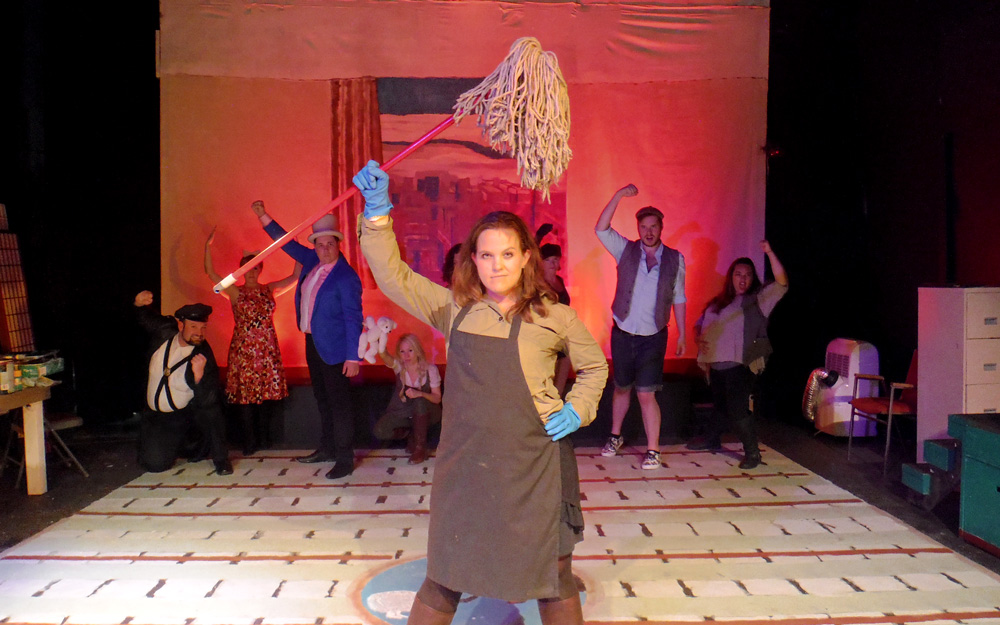 URINETOWN 
Subversive Theatre Collective at Manny Fried Playhouse, 255 Great Arrow Avenue, 716-883-0856 
It's really about time that Subversive pulled together a production of the ultimately subverting Broadway hit. Through October 15.
UP NEXT: One Flew Over the Cuckoo's Nest, adapted from Ken Kesey's novel by Dale Wasserman. Starring Thomas LaChiusa as McMurphy. Opens November 3.
---
Our Fall Arts Preview begins with a Curtain Up! roundup followed by galleries, film, and music.
| | |
| --- | --- |
| |  THEATER  |
| |  GALLERIES  |
| |  FILM  |
| |  MUSIC  |