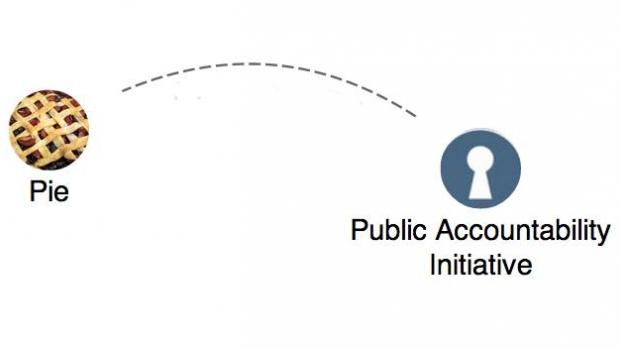 Pie for PAI
[FUNDRAISER] Let consider for a moment just the last year's work produced by the Public Accountability Initiative, the nonprofit watchdog of the wealthy and powerful, based in Buffalo, which turns 10 years old this year and which has been a contributing partner to this newspaper since we started publishing in 2014. In fact let's consider just the work of PAI's Rob Galbraith for this paper: In 2018, Galbraith investigated developer Nick Sinatra's investors and his reluctance to pay city property taxes; he wrote about the UB Foundation's investments in energy companies that produce fracked natural gas, and well as donors to Governor Andrew Cuomo who are poised to profit when the state legalizes marijuana; he has mused about a community takeover of the financially troubled Tops supermarket chain. And Galbraith is just one researcher in a stable of sharp, hardworking activists, who in the last year have also examined, among other subjects, profiteering in the gun industry, Puerto Rican hurricane relief, and immigrant detention centers. You can meet PAI's team and learn about their work at the organization's annual fundraiser, Pie for PAI, which takes place on Thursday, March 14—Pi Day, get it?—in the back room of Allen Street Hardware. For a donation of $20—or more, because why not, this sort of work is priceless to a society that aspires to be democratic—there will be music, good conversation, and lots of good pie to sample. Sunshine is the best disinfectant, Louis Brandeis famously said. Let's help PAI keep directing the light into the dark corners, in our community and further afield.
$20 or more suggested donation
When:
We're sorry, this event has already taken place!
Where: