Drink
Distiller Bobby Finan's Gift List
by
/ Dec. 15, 2015 7pm EST
A handful of imaginative Buffalonians help you navigate the holiday season's last call…

 Bobby Finan 
Distiller at Tommyrotter Distillery
---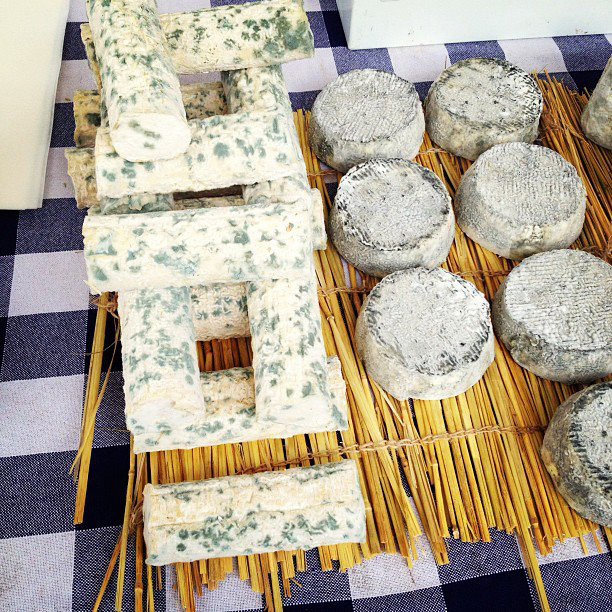 Cheeses & Charcuterie
 from Nickel City Cheese & Mercantile 
423 Elmwood Ave. Buffalo / 716.882.3068
nickelcitycheese.com​ 
I run in here each year before my family's holiday party, often sweating and in a panic. Jill Gedra annually saves the day (and the party), working within the boundaries of any budget to make sure that no guest arrives emptyhanded for the opening hors d'oeuvres. Note for hosts: NCC&M also has baked, stuffed bries that you can prep in the oven before the guests arrive!
---
 Beans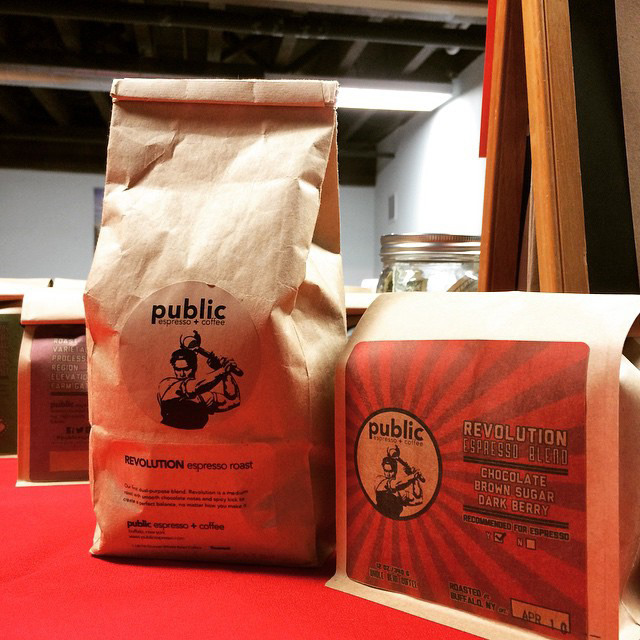 from
 public espresso + coffee 
391 Washington St. Buffalo, Hotel Lafayette Lobby / 716.249.2205
publicespresso.com
If you're hosting or just attending, you have to make sure there is coffee/espresso afoot. Everyone will be filing into the joint, the last bits of holiday adrenaline draining rapidly. It's game day. Make sure everyone, including yourself, is properly caffeinated.  FYI: I take a Double Americano in case I happen upon your shindig, grazie.
---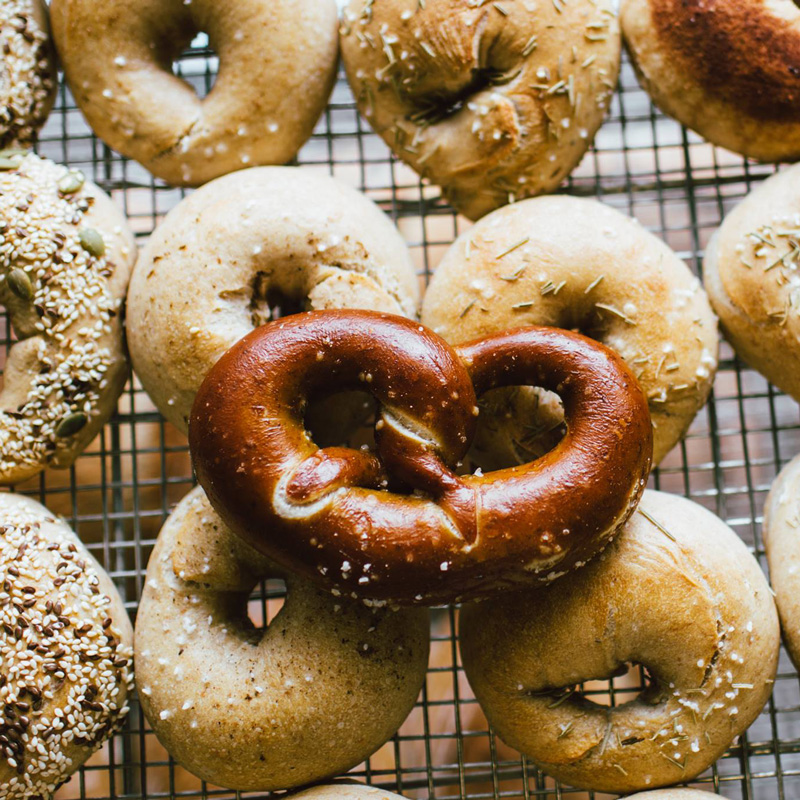 Awesome bread
 from BreadHive 
123 Baynes St. Buffalo / 716.980.5623
breadhive.com
 Blindsided by a last-minute "Can you just bring something small to share?" (This never happens to me. No one lets me cook.) But if it did, or does, here's how I would handle it: Grab some Breadhive baguette from the bakery window or the Lexington Co-op, slice it thin, and paint some olive oil on it. Toast in the oven and spoon a bit of pre-made bruschetta on it that you picked up from a local grocer. Look at you, Massimo Bottura.
---
 The perfect holiday gift box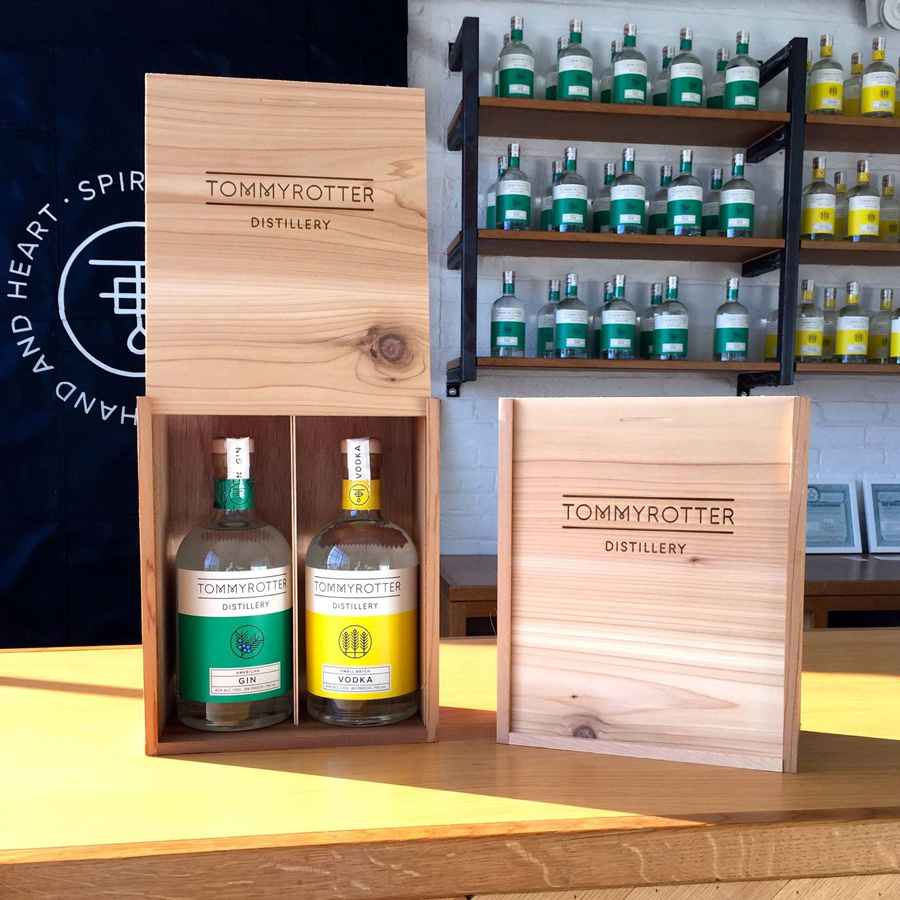 from Tommyrotter Distillery 
500 Seneca St. Buffalo / 716.312.1252
tommyrotter.com
 So here's an obvious plug since I make the stuff, but Tommyrotter Distillery has an awesome holiday box for your last-minute gifting needs! Vodka for the conservative drinkers, our fantastically flavorful gin for the more adventurous, and it all comes in a beautiful cedar box with our logo branded into the wood. Slap a bow on it and call it a day! (We're open 10am-2pm on Christmas Eve! Use code word "JUNIPER" with the cashier for 10 percent off.)
---
I can't send you off into the world with great spirits and nothing festive to do with them! If you're new to the cocktail game, fear not! Anyone, with a little perseverance, can tackle this. No need to make flannel-underpants-wearing Uncle Gary go cross-eyed as you explain the virtues of muddling vs. shaking. Here's an easy cocktail recipe. (It's even in tablespoons and teaspoons so no need for a jigger!)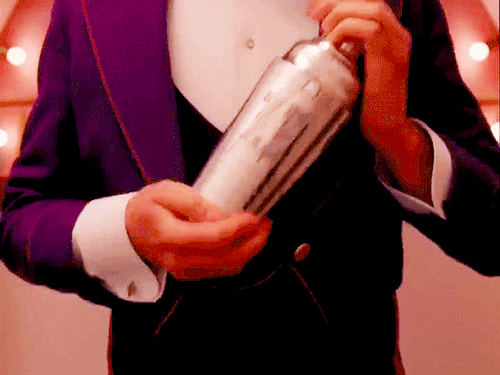 Holi-Tommi-Tonic 
 Ingredients: 
2 inches of orange rind strip
1 tbsp of cranberries
1 tsp of sugar
3 tbsp of Tommyrotter American Gin
1 Tbsp of fresh-squeezed orange juice
¼ cup of tonic water
Muddle (smoosh around with a spoon) the orange rind, cranberries, and sugar in cocktail shaker (or a pint glass). Add a bunch of ice cubes, the gin, and orange juice. Cover and shake (but if you can't cover, just stir the hell out of it). Pour into an eight-ounce rocks glass and top with tonic water. Ta-da! You're not a mixologist but at least Uncle Gary is too busy drinking to tell you what he thinks of the Syrian refugee crisis.
Cheers! Have fun, be safe, and drink some Tommyrotter!
---
 View more Gift Lists: