Literary
Bookseller Jonathon Welch's Gift List
by
/ Dec. 15, 2015 7pm EST
A handful of imaginative Buffalonians help you navigate the holiday season's last call…
 Jonathon Welch 
Co-Founder of Talking Leaves
---
In our increasingly (ethereal) digital age, it seems the printed book still has strong legs and stamina to spare—it's hard to package, wrap, and open air, and there's no there there. And every year it gets easier for those who love gifting books to their friends and loved ones to find quality reading material with a Buffalo tinge—I suppose one could say there's a bit of a resurgence going on, what with new small presses or self publishing options (sometimes the same thing) both on the rise, building upon the already fertile writing soil here, well-nurtured and enriched by entities like Just Buffalo Literary Center, and the UB, Buff State and Canisius writing programs, UB's Poetry Collection, and established presses like White Pine, Prometheus Books, and BlazeVox. 
Herewith, a few examples of the rich harvest of what's come out over the past year or so that should brighten the days of your gift recipients long after the rosey glow of the holidays has faded: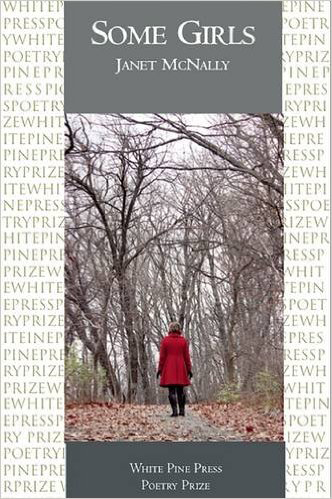 White Pine Press released Canisius Professor Janet McNally's debut poetry collection Some Girls, and longtime Buffalo poetry advocate Joan Murray's selected poems, Swimming for the Ark. From UB's Poetics program, past and present, came Steve McCaffery's Parsival, Susan Howe's The Quarry, Elizabeth Willis's Alive: New and Selected Poems, and Juliana Spahr's The Winter That Wolf Came. Daemen College's Professor Emeritus and Poet-in-Residence Peter Siedlecki published Going with the Flow with Blaze Vox. Poetry curator (Gray Hair, Readings at the Red Door) ryki zuckerman saw two chapbooks come out—A Bright Nowhere and The Nothing That Is.
Nonfiction buffs can take a long look at Donald Blank's People I Don't Know, a collection of black-and-white photos the former UB student took in Buffalo in the 1960s, and color photographs he's taken since returning to the city a couple of years ago; or Bill Zimmermann and Mark Donnelly's Celebrating Buffalo's Waterfront, text and pictures that do what the title promises. Michael Rizzo and Ethan Cox recount a history of local brewing in Buffalo Beer, while David Tarbet, in Grain Dust Dreams, provides a brief history and current update on the grain elevators invented here 175 years ago and being re-imagined and reinvented today. Christina Abt has collected her popular WBFO listener commentaries in Heart & Soul: The Best Years of my Op-Ed Life. Lawrence Brooks takes a hard, critical look at the region's current situation in Buffalo Niagara: Diagnosis and Prescription for Change. Jake Halpern's Bad Debt, about debt collection and the financial crisis playing out in Buffalo, came out in paperback this fall.
Rich Blake tells the story of boxing legend Jimmy Slattery and the South Buffalo neighborhood from which he sprang in his bio-history Slats. In What's New, Harry?, Paul Ranallo collects the Courier-Express columns of his father, Phil Ranallo, a long-time sports reporter and columnist there. Legendary disc jockey and theater commentator Jim Santella tells his story, and that of radio in Buffalo in his new memoir Classic Rock Classic Jock. World renowned novelist, critic and general wordslinger Joyce Carol Oates tells some of her story of growing up in Western New York in The Lost Landscape: A Writer's Coming of Age. Mary Mullett-Flynn turned the found diaries of her aunt, who moved from Buffalo to Washington, DC in the early 1940s into a charming novel, Cherry Blossom Diaries. William Donohue turned a bit of his family history into the novel Himself, following the lives of a pair of First Ward Irish brothers from the Civil War to the end of the 19th sentury. Local writer Matt Higgins's Bird Dream: Adventures at the Extremes of Human Flight was long-listed for the  prestigious PEN/ESPN award for literary sports writing; it came out in paperback this summer. Buffalo native and former New York Times Paris Bureau chief sings the praises of The Only Street in Paris, while giving shouts out to the West side neighborhood in Buffalo that shaped her and her perceptions of what city life can be.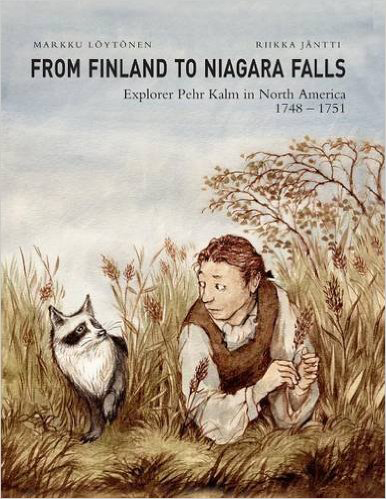 Buffalo native Jake Halpern complements his journalistic and non-fiction career by writing fiction for young readers with his friend Peter Jujawinski—the latest is Nightfall, a dark fantasy for teen readers. Also for kids, but really anyone who appreciates the natural world and fine art, is Wende Essrow's If You Listen to the Trees. In conjunction with the recently concluded FinnFest, Buffalo Heritage Press released From Finland to Niagara Falls, a translation of a Finnish picture biography of explorer Peter Kalm in 18th-century North America. The folks behind Explore Buffalo have just issued an activity book for young Buffalonians and/or visitors to the Queen City—the Explore Buffalo Downtown Tour Workbook, filled with information about downtown landmarks and activities to inspire and deepen engagement with the city and its history. Local activist, artist, preservationist Dana Saylor has concocted Buffalo Allentown Architecture Coloring Book, for buffs young and old to color in and learn from.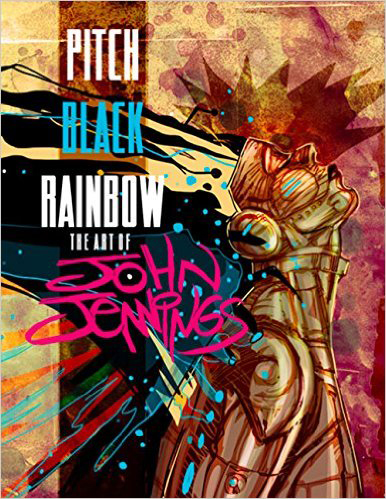 Lovers of good fiction and mysteries, and of the city we all call home have hit paydirt this year with Akashic Press' addition of Buffalo Noir to its series of Noir anthologies from cities all over the world. Released in November, edited by Buffalo natives Ed Park and Brigid Hughes, with a stunning cover photograph by Buffalo cook and writer Joe George, the collection features fourteen stories set in various locations around the city that prove what is noir about Buffalo and Buffalo about noir. Bills fans can reimagine the team's history with Driftwood 57, former Bill Ray Bentley's novel about a Buffalo-based football team that had lost 4 championship games a decade or so ago. Pitch Black Rainbow: the Art of John Jennings, introduces the graphic work of the UB Visual Studies Professor, pioneering Black Comix illustrator. Buffalo native Nancy Reisman's second novel, Trompe L'Oeil, came out this summer to much acclaim. Recent Canisius graduate Alyssa Palombo takes us back to 18th-century Venice for her debut novel, The Violinist of Venice: A Story of Vivaldi. Area native Lenore Myka's first book builds from her experience working in the Peace Corps in Romania—King of the Gypsies explores the condition of foreignness through a series of short fictions. Former Trinity Episcopal Church pastor Cam Miller in The Steam Room Diaries uses a men's locker room as a site of conversations and stories to explore themes of love, betrayal, friendship and more. For the more adventurous reader, Emily Anderson of UB's writing program reconsiders Laura Ingalls Wilder's Little House Books in Little, experimental "extractions" / erasures from the iconic books, part parody, part homage. Local musician (and Public advice columnist) Keith Buckley has penned Scale, a novel in the form of a memoir about a hopeless and struggling indie rock musician. Michael Farrell's When the Lights Go Out also involves a rock musician in crisis—it is set in and around Buffalo and its music clubs and scene.
All titles are available at Talking Leaves…Books.
---
 View more Gift Lists: