Etc.
Fall 2015 Culture Club Cheat Sheet
by
/ Aug. 26, 2015 12pm EST
The nights are starting to cool off and you're probably feeling that end of summer rush to do something outdoors every day. That's totally fine, in fact we support your urge to hold onto summer as long as possible! At the same time, there is no reason to start looking forward to what's around the corner in Buffalo this fall. From the latest albums and concerts coming to town, new restaurants and food trucks, film festivals, gallery openings, and theater, you won't find a lack of local options. 

So as you're heading back to school or eying those cardigans in the back of your closet, add our Culture Club Cheat Sheet to your autumnal preparations! If you haven't already picked up this issue's centerfold and put it on your refrigerator, you can grab your digital version here.  
[CLICK TO DOWNLOAD CHEAT SHEET]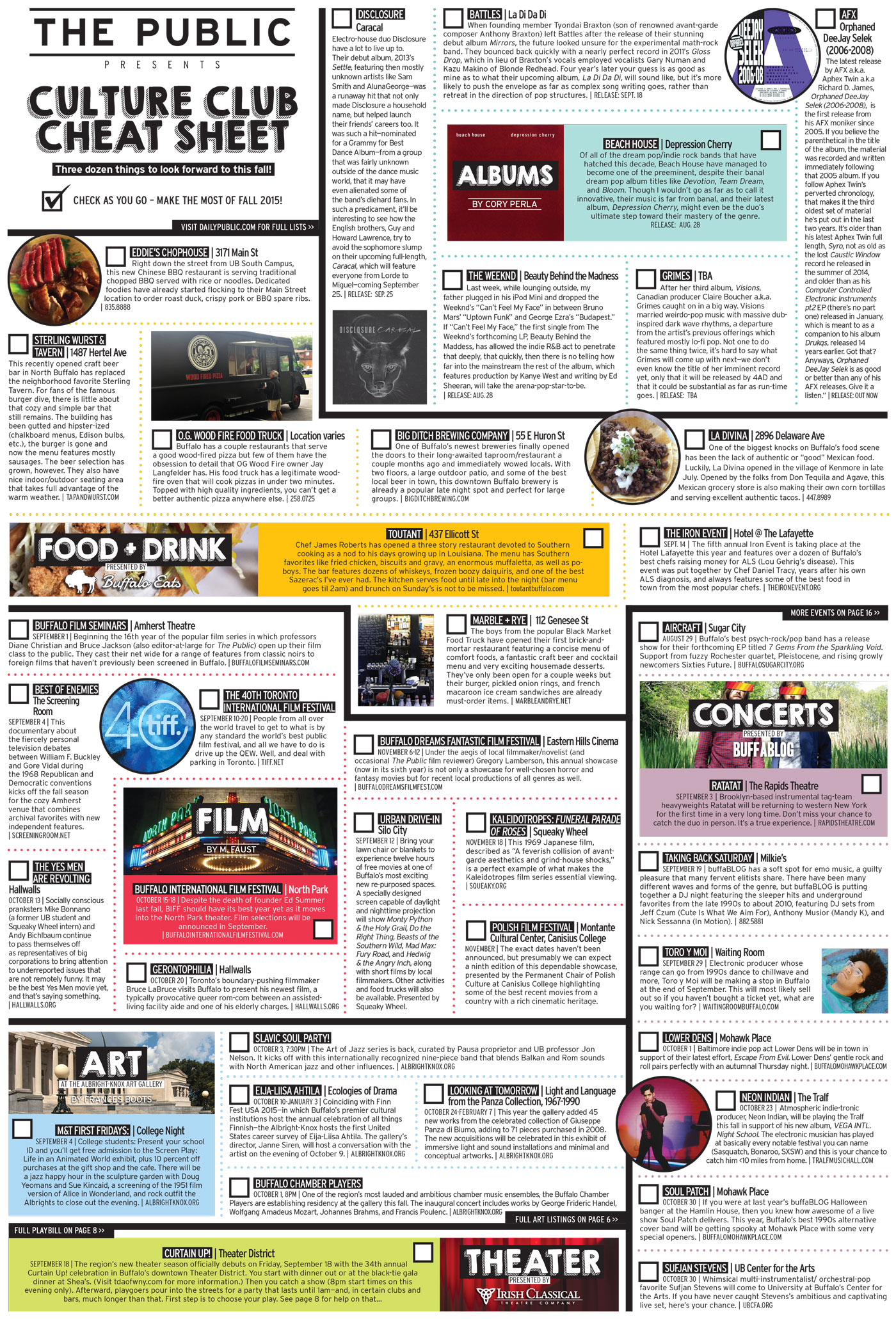 ---
Read the digital version of the Culture Club Cheat Sheet lists: