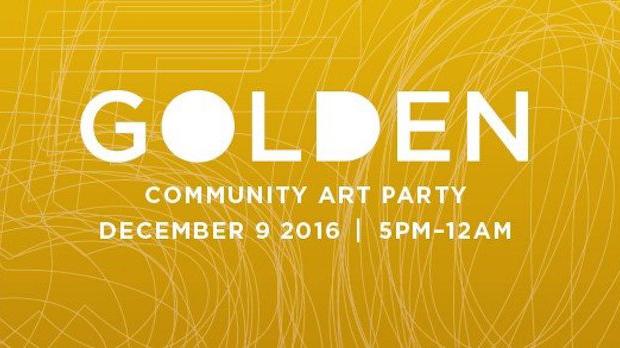 Burchfield Penney's GOLDEN Anniversary Party
[ART PARTY] Fifty years ago this Friday, December 9, the celebrated painter Charles Burchfield officiated at the opening of the art center that bears his name at Buffalo State College. To mark the anniversary, the Burchfield Penney Art Center presents GOLDEN. From 5pm until midnight, the center opens it doors to the public for a free art and music extravaganza. There will be installations by Avye Alexandres; Stanzi Vaubel, Carlie Todoro-Rickus, and Su Hyun Nam; Dorothea Braemer; Karen Buchner; Jennifer Seaman Cook; Dana Mcknight; Marc Tomko; Mickey Harmon; Sara Baker Michalak; and Ben Perrone. Musicians will perform throughout the building and include Zak Ward; Dashuri Egriu and Jenevieve; Tiny Rhymes; Alex Berkley; Jacob Peter; dev11n & Chusho-Ko; 4 B-LO; Gabriella Carlo; My Rap Name Is Alex; and Seth Girod. It's an art party for the ages—a fitting tribute to a remarkable institution that celebrates and elevates regional artists. Don't miss it.
When:
We're sorry, this event has already taken place!
Where: