Film
Culture Club Cheat Sheet: Film
by
/ Aug. 26, 2015 5pm EST
Fifteen film events not to miss this fall. 
 BUFFALO FILM SEMINARS 
September 1 / Amherst Theatre
Beginning the 16th year of the popular film series in which University at Buffalo professors Diane Christian and Bruce Jackson (also The Public's editor-at-large) open up their film class to the public. They cast their net wide for a range of features from classic noirs to foreign films that haven't previously been screened in Buffalo. 
---
 BEST OF ENEMIES 
September 4 / The Screening Room
This documentary about the fiercely personal television debates between William F. Buckley and Gore Vidal during the 1968 Republican and Democratic conventions kicks off the fall season for the cozy Amherst venue that combines archival favorites with new independent features.
---
 HOLLIS FRAMPTON'S MAGELLEN 
September 5  / Silo City
The most ambitious work by the avant-garde filmmaker (and co-founder of UB's Department of Media Study) will be screened accompanied by a live performance by sound artist Robert A.A. Lowe (aka Lichens). Presented by Squeaky Wheel.
---
 THE 40th TORONTO INTERNATIONAL FILM FESTIVAL 
September 10-20 / Toronto
People from all over the world travel to get to what is by any standard the world's best public film festival, and all we have to do is drive up the QEW. Well, and deal with parking in Toronto. 
---
 SILO CITY URBAN DRIVE-IN
September 12 / Silo City
Bring your lawn chair or blankets to experience twelve hours of free movies at one of Buffalo's most exciting new re-purposed spaces. A specially designed screen capable of daylight and nighttime projection will show Monty Python & The Holy Grail, Do The Right Thing, Beasts of the Southern Wild, Mad Max: Fury Road, and Hedwig & The Angry Inch, along with short films by local filmmakers. Other activities and food trucks will also be available. Presented by Squeaky Wheel.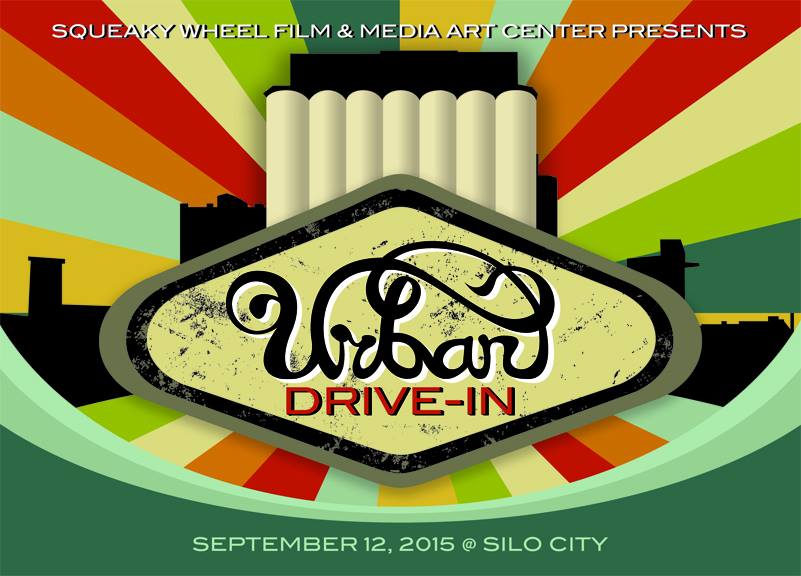 ---
 KALEIDOTROPES: A PIGEON SAT ON A BRANCH REFLECTING ON EXISTENCE 
September 16 /  Squeaky Wheel
The adventurous film series curated by Jake Mikler returns to Squeaky Wheel with the new film by the singular Swedish director Roy Andersson (Songs from the Second Floor, You the Living).
---
 BEYOND BADASS: FEMALE ACTION HEROES 
October 1-December 3 / TIFF Bell Light Box, Toronto
1970s action icon Pam Grier will appear to inaugurate this series of movies featuring dangerous women.
---
 THE YES MEN ARE REVOLTING 
October 13 / Hallwalls
Socially conscious pranksters Mike Bonnano (a former UB student and Squeaky Wheel intern) and Andy Bichlbaum continue to pass themselves off as representatives of big corporations to bring attention to underreported issues that are not remotely funny. It may be the best Yes Men movie yet, and that's saying something.
---
 NORTH PARK BUFFALO INTERNATIONAL FILM FESTIVAL 
October 15-18 / North Park Theater
Despite the death of founder Ed Summer last fall, BIFF should have its best year yet as it moves into the North Park theater. Film selections will be announced in September.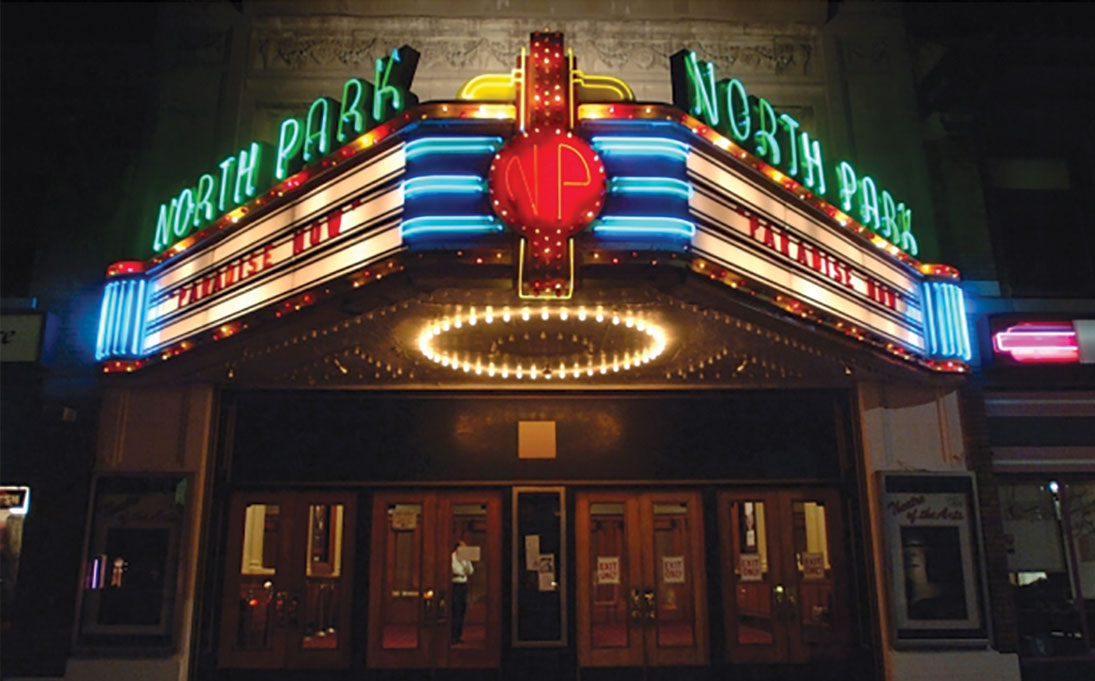 ---
 GERONTOPHILIA 
October 20 / Hallwalls
Toronto's boundary-pushing filmmaker Bruce LaBruce visits Buffalo to present his newest film, a typically provocative queer rom-com between an assisted-living facility aide and one of his elderly charges.
---
 KALEIDOTROPES: THE TRIBE 
October 20 / Squeaky Wheel
One of the most talked-about films of the past year, a ferocious drama set in a Ukrainian high school for the deaf, finally gets a local booking.
---
 ANDY WARHOL: STARS OF THE SILVER SCREEN 
October 30 / TIFF Bell Light Box, Toronto
Opening of an exhibit (running through January) that will include some of Warhol's rarely-screened films.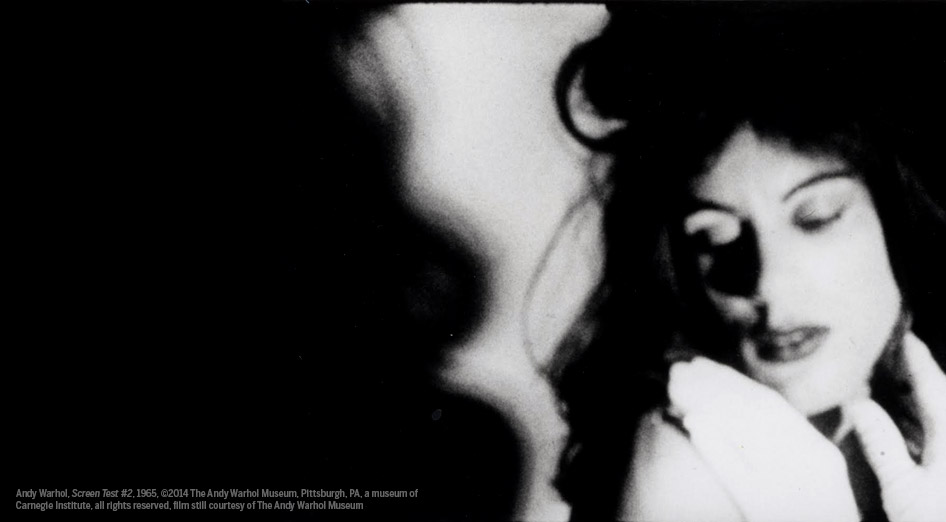 ---
 POLISH FILM FESTIVAL 
November / Montante Cultural Center, Canisius College
The exact dates haven't been announced, but presumably we can expect a ninth edition of this dependable showcase, presented by the Permanent Chair of Polish Culture at Canisius College highlighting some of the best recent movies from a country with a rich cinematic heritage.
---
 BUFFALO DREAMS FANTASTIC FILM FESTIVAL 
November 6-12 / Easter Hills Cinema
Under the aegis of local filmmaker/novelist (and occasional The Public film reviewer) Gregory Lamberson, this annual showcase (now in its sixth year) is not only a showcase for well-chosen horror and fantasy movies but for recent local productions of all genres as well.
---
 KALEIDOTROPES: FUNERAL PARADE OF ROSES 
November 18/  Squeaky Wheel
 This 1969 Japanese film, described as "A feverish collision of avant-garde aesthetics and grind-house shocks," is a perfect example of what makes the Kaleidotropes film series essential viewing.
---
Add our Culture Club Cheat Sheet to your autumnal preparations! If you haven't already picked up this issue's centerfold and put it on your refrigerator, you can grab your digital version here.  
[CLICK TO DOWNLOAD CHEAT SHEET]