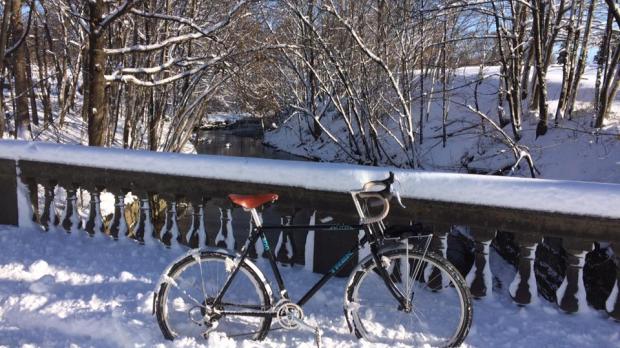 The 2018 BLRC and GWGO Wassail Ride
[SPORT] I would argue that, of all the winter sports practiced in Western New York, cycling is the greatest. It combines elements of skiing, skating, and sometimes hiking. It requires equal parts fearlessness and fatalism, and reinforces a sense of moral superiority. Critically, there is gear to consider, but the cheap is as defensible as the costly. Finally, it pairs admirably with drinking. All these virutes will be exhibited on Sunday, December 30, at the 2018 Wassail Ride presented by the Buffalo Lazy Randonneur Club and the Great Winter Get Out. It goes like this: Show up at the pavilion at Front Park anytime after 2pm and before sunset; bring withyou a bottle of something, maybe some cookies or cheeses, whatever you have in mind to contribute to the table and the kettle of steaming wassail. After some eating and drinking in the cold, as the sun begins to sink into Lake Erie, the riders will saddle up and head to the Essex Street Pub for a nightcap. Dress warmly and ride safely.
When:
We're sorry, this event has already taken place!
Where: