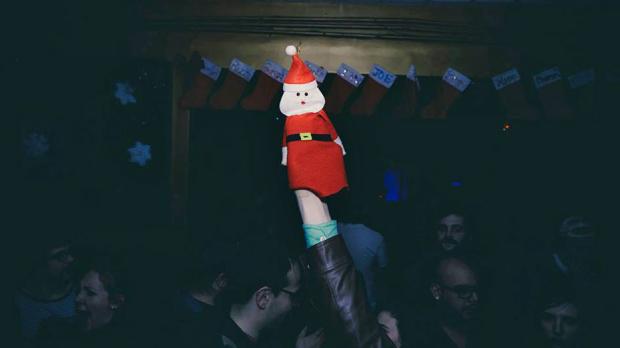 BuffaBlog Holiday Party
[HOLIDAY] Gatherings curated by buffaBLOG—the city's most extensive online music blog—are exactly what you would expect: live, streaming Google chats in which staff members share their favorite local youtube videos from the year. Just kidding, of course. They're venue packing festivities that showcase a lineup of the region's most promising up-and-coming musical acts. And this year is certainly no exception: Radarada, Newish Star, Pleistocine, the Slums, and DJ Pizza Pizza have been summoned to ride this holiday season into the sunset. So head down to Duke's Bohemian Grove Bar this Saturday, December 20 and experience a diverse array of the region's finest. Jazz inspired hip-hop? Check. 90's pop-punk? Check. Shoegaze? Hardcore? Buffalo's favorite pizza-loving DJ? Check, check, and check. 
When:
We're sorry, this event has already taken place!
Where: