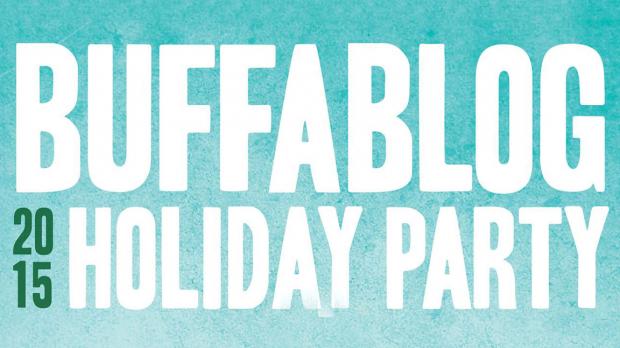 buffaBLOG Holiday Party
[HOLIDAY] This Saturday, get your holiday spirit on and head down to Duke's for the ultimate, unadulterated live music banger that is the buffaBLOG Holiday Party. Following in what has become an annual tradition, the digital music outlet has rallied up a dynamic ensemble of outfits including gravelly Americana rockers Sixties Future, six-piece hip hop collective Good Huemans, synth-pop mavericks Humble Braggers, and last but not least Rochester's sonorous indie-thrashers, Secret Pizza. This is definitely the lineup to feed your live-music fix. DJ duo Golden Girls are set to hit the decks and lead the evening into after-hours territory. 
When:
We're sorry, this event has already taken place!
Where: