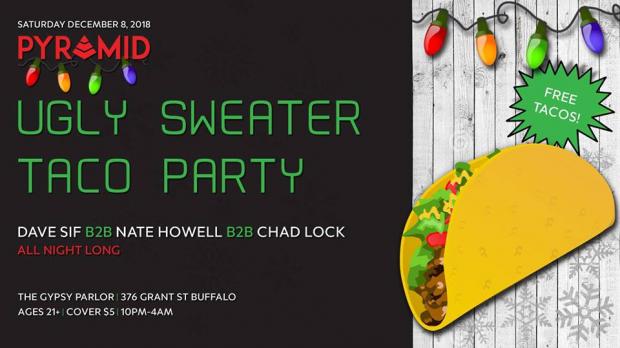 Pyramid Ugly Sweater Taco Party
[ELECTRONIC/DANCE] Tacos, tech house, and ugly sweaters—what a combination. $5 buys all of it, including the tacos (though you'll have to find your own ugly sweater). Music comes from Pyramid's Nate Howell, Dave Sif, and Chad Lock. Check it out at the Gypsy Parlor this Saturday, December 8.
When:
We're sorry, this event has already taken place!
Where: