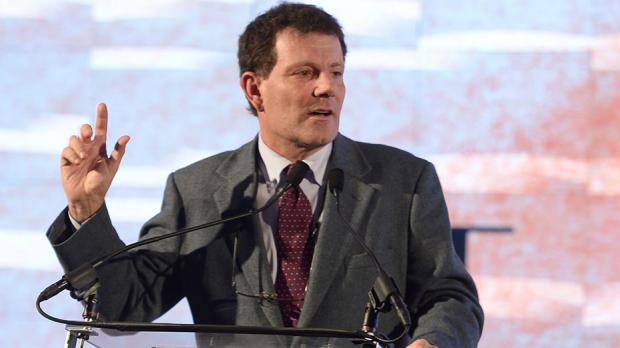 Our Path Appears: A Conversation with Nicholas Kristof
[LITERARY] Girls Education Collaborative, a local non-profit founded in 2012 with the aim of improving education for women in developing countries, is hosting a conversation with Pulitzer Prize-winning author and columnist Nicholas Kristof at Kleinhans on Tuesday, December 2. Girls Education Collaborative works to support "education-centered, community-driven initiatives in developing countries to improve opportunities for girls." As part of this mission, GEC has invited Kristof to discuss the findings he describes in his most recent book, A Path Appears. The entirety of Kristof's career has been devoted to raising awareness about social injustice and human rights violations. In 1990, he and his wife, Sheryl WuDunn, became the first married couple to win a Pulitzer Prize for journalism after their coverage of the Tiananmen Square protests received wide acclaim. For drawing attention to otherwise ignored problems in Africa, Archbishop Desmond Tutu called Kristof an "honorary African." General admission tickets are $125 and include a copy of A Path Appears by Kristof and WuDunn and a reception with wine and hors d'oeuvres. Proceeds will benefit Girls Education Collaborative. 
When:
We're sorry, this event has already taken place!
Where: