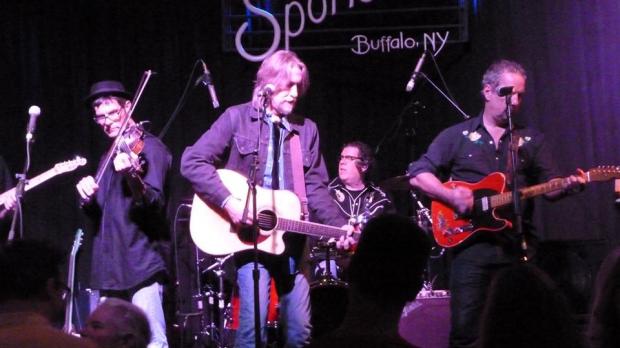 The Steam Donkeys 2nd Annual 25th Anniversary and CD Release Show
[AMERICANA] Last year the Steam Donkeys marked the 40th anniversary of The Band's Last Waltz, and the 25th anniversary of the formation of the Steam Donkeys themselves, with a local-star-studded show at the Sportsmen's Tavern. It was so much fun that they're doing it again, at the same terrific venue, on Black Friday, November 24. As an extra bonus, the Donkeys are releasing their fourth full-length album, Everchanging, their first since 2004's Buffalo, NY. Frontman Buck Quigley says the songs flowed out of the band effortlessly in the studio, which is no suprise: Quigley is one of the region's finest songwriters, and the Steam Donkeys—Quigley, alongside John Brady on drums, Dave Kimball on lead guitar, Dan DeLano on keyboards, Joe Mancuso on harmonica, and John Weber on bass—are among the tightest purveyors of twang you're likely to find anywhere. A limited quantity of the new record will be available for sale the night of the show, so bring some extra pin money.
When:
We're sorry, this event has already taken place!
Where: