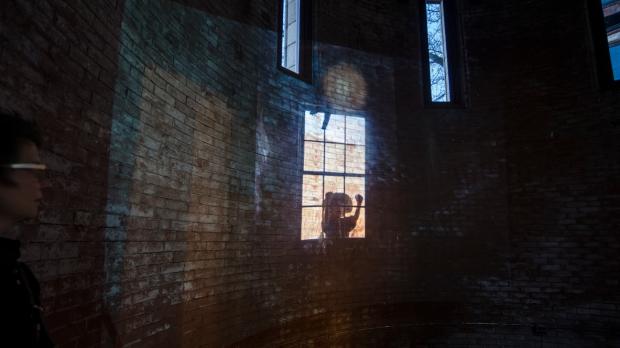 Breaking Ground: Valery Lyman Installation at Silo City
[INSTALLATION] "Rapid expansion and abandonment as a result of industry boom and bust cycles is a recurrent phenomenon in American history, one that has defined our migrations and forged our national character," wrote filmmaker and photographer Valery Lyman in an essay applying for grant from UB's Creative Arts Intitiative. "I have always been interested in these places—in the hard labor, raucous living, personal sacrifice, loneliness, enormous optimism and great risk that fills them, and then how the din of voices quiets down as the caravan of dreams moves on to another time and place."
Sounds like a sentiment born in a place like Buffalo. Lyman is a documentarian whose films include One of These Mornings, about the 2008 presidential election, and whose photo essays have been published in the Guardian and the Christian Sciene Monitor, among other venues. She recently spent five years collecting video, still photos, and interviews in North Dakota's booming Bakken oil fields. Her proposal to CAI was to bring that work, which has already been exhibited in a gallery setting, to Buffalo, to juxtapose her document of current industry with the physical remains and cultural echoes of past industry.
Lyman won the CAI grant, and Buffalo won the prize: an installation called Breaking Ground at Silo City, which is free and open to the public for four evenings this week—Wednesday, October 3 through Saturday, October 6, 7-10pm. The installation comprises Lyman's photos of laborers and their lives working in the Bakken, projected on to the industrial infrastructure of the silos, the hulking remains of this city's own boom days. The projections are accompanied by sound compositions built from Lyman's recordings in the Bakken—interviews, conversations, ambient sounds. The effect is beautiful and transportive, and the resonances—of time and place, voices and faces—is jarring in the manner of great art. 
"I want to collapse past and present into one visceral image, an archetypal landscape wandered by subjects and viewers alike," Lyman wrote in her essay. "I want to poke holes in time and inhabit this landscape together."
She has succeeded. The exhibition is free and open to the public, and there's no timeline or tour: You just show up a or aftert dusk and wander through. Do not miss this while it's here. Lyman hopes to tour this installation to former industrial sites across the country, but Buffalo is the first.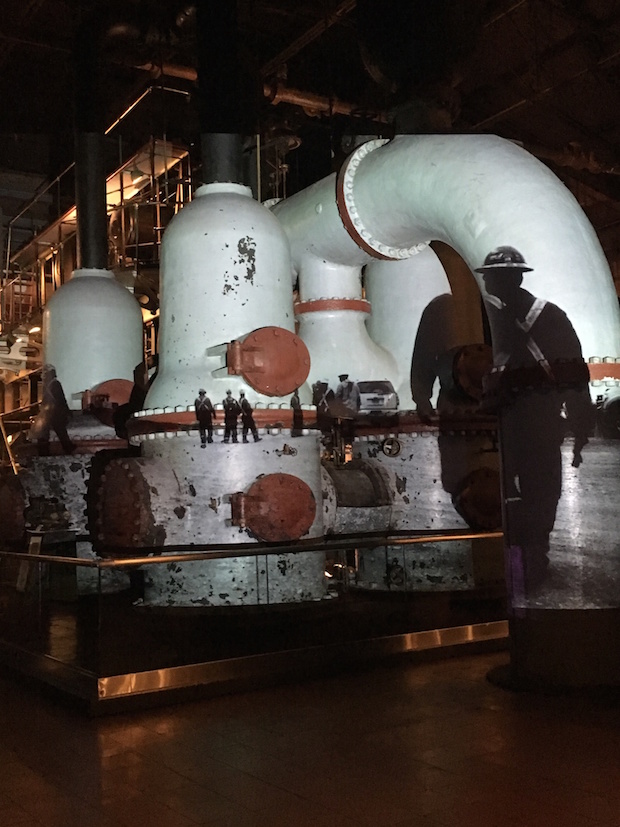 When:
We're sorry, this event has already taken place!
Where: