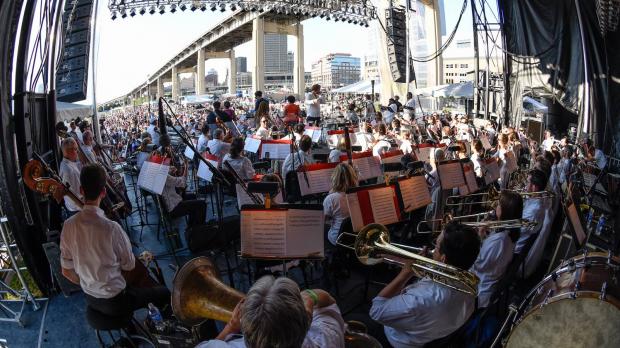 BPO Tribute to David Bowie
[POP] David Bowie's monumental influence on rock and pop music is as undeniable as the late singer/songwriter's flair for the eccentric. Plenty of musicians are capable of transforming themselves to keep up with the trends. However, Bowie's greatness was rooted in his natural inclination towards experimentation and radical shifts in style, from his music to his appearance. From "Space Oddity" and "Life On Mars" to "Blue Jean" and "Fame," he set the scene on fire with a new brand of music entertainment that was as visually alluring as it was sonically inspired. From folk-rock spaceman and glam rock alien (Ziggy Stardust) to funk-master and heady art-rocker—his dramatic metamorphosis remains unparalleled, even by today's anything-goes standards. Remarkably, Bowie's innovative muscle didn't weaken over time, even as his physical strength began to deteriorate. His final years proved an incredibly lush period of creativity, with the release of his final album, Blackstar. Bowie may be gone, but he seared his lightning-bolt mark on the world of music, and sparked sparked a wave of Bowie worldwide tributes, including a tribute by The Buffalo Philharmonic Orchestra this Thursday, July 28 at Canalside. 
When:
We're sorry, this event has already taken place!
Where: