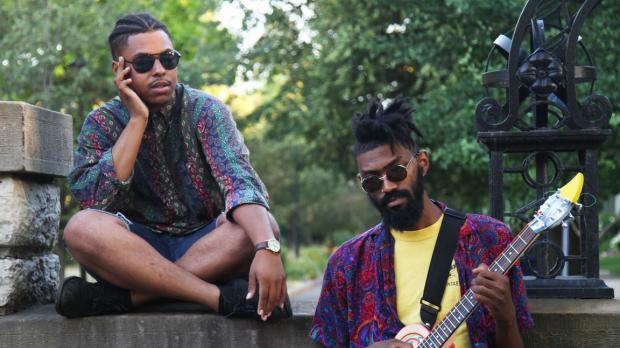 The Public Presents: The Get Money Squad Demo Release Party
[INDIE] Surfy-indie rock band The Get Money Squad are prepping to release their new demo tape and they're going to do it in style with a release party at Nietzsche's this Thursday, July 21 as part of The Public Presents. Led by Quinton Brock and Jon Bap, the band is signed to the Portland, Oregon-based record label Fresh Selects. The record, titled Nothing's Wrong is streaming now on Bandcamp and features six songs written and recorded at the band's home studio. Highlights include the summery, strange pop song "June666" and the Mac DeMarco-esque "Back Again." Earlier this year, Fresh Selects reissued Bap's solo record, Let It Happen to enthusiastic repsonse. The Get Money Squad will be joined by indie rock band Fever Box, who also serves as their backing band, as well as pop-punk band Super American, who are returning with a fresh line up. Jon Bap will also DJ a set between sets. Check out our profile on The Get Money Squad here.
When:
We're sorry, this event has already taken place!
Where: