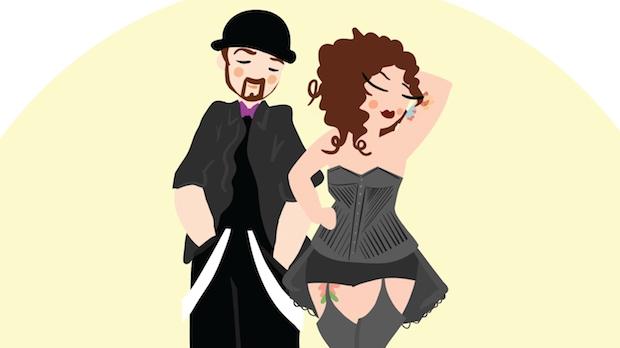 The Choise of Valentines: A Burlesque Cabaret
[BURLESQUE] A whole bunch of artists—from dancers, choreographers, and a full band—will come together for what should be a fun night of burlesque and music at the Gypsy Parlor this Wednesday, June 20. The event, dubbed Choise of Valentines: A Burlesque Cabaret, features Moxy Cleaveland Cabaret from Niagara Falls, who perform a variety of burlesque music they call "narrative burlesque." They'll be joined by burlesque dancers choreographed by local artist Vanessa Rae Oswald. The show, conceived of by Elliot Fox, is based on an erotic poem by Thomas Nash published in 1592, which was adapted by Billy Horn A.K.A. Ziggy Spruce of Moxy Cleveland Cabaret. In addition to the performance this Wednesday, additional performances will take place on July 11 and August 22. Recommended for mature audiences.
When:
We're sorry, this event has already taken place!
Where: