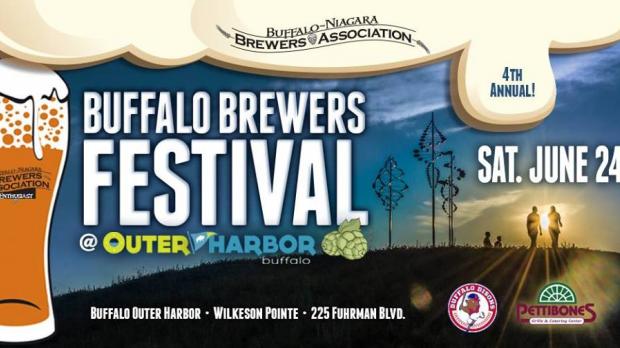 Buffalo Brewers Festival
[FESTIVAL] It is completely unfair that it rains on every Buffalo Brewers Festival. (Forecast for Saturday, June 24, when the fourth edition of the festival takes place at Wilkeson Pointe on Buffalo's Outer Harbor: wet.) But it is a testament to the dedication of local craft beer lovers that the event attracts big (and growing) crowds each year. It features two dozen local brewers, eight guest brewers from out of town, a number of festival-specific creations, a tent dedicated to ciders, and a host of food offerings to pair with all this ferment. A general admission ticket runs $35 and includes 20 tickets for sample pours; there are also two half-hour "Meet the Brewer" sessions available for an extra $5, and an early admission ticket for $45 that gets you in an hour ahead of hoi polloi. (If you're a designated driver, you get a discount. Learn more and get tickets at buffalobrewersfestival.com.) If you love beer, grab an umbrella and be there.
When:
We're sorry, this event has already taken place!
Where: