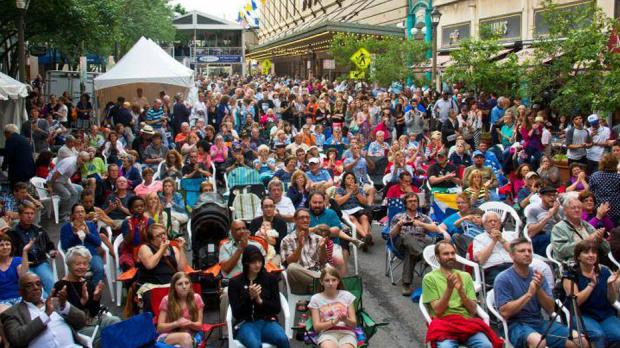 Rochester International Jazz Festival
[JAZZ] Multi-Grammy winner, singer-pianist-composer, Dianna Krall opens the 14th annual Rochester International Jazz Festival this Friday, June 19. Krall also headlined the first festival in 2001 and also in 2012.  While Friday night is sold out, you may still catch her afternoon show at the Eastman Theater or catch Saturday's headliners, Herb Alpert (a la Tijuanna Brass) and Lani Hall for around half the price. Also, jazz piano master-professor,  Bill Dobbins plays jazz classics at the Eastman School of Music Friday night, while boy-wonder pianist Joey Alexander performs there on Saturday. Another young lion(ess), Grace Kelly plays the alto sax at Harro East, Saturday, while veteran crooner, Nancy Kelly, headlines the Rochester Club's Groove Night series Saturday night. Youngish lion, trumpeter Jeremy Pelt, performs with his quartet, at another club, Montage, also Saturday night.
There's plenty for (jazzy) rockers too, including: Blood Sweat & Tears, with Bo Bice—a free concert Saturday night, plus the country(ish) Mavericks featuring singer Raul Malo. Friday night, the little big band from Brooklyn, the Rad Trads—all free of charge, on the Jazz Street Stage by the Eastman School of Music. Also nearby, at Kilbourn Hall, Saturday night, is rising star, Cecile McLorin Savant, who's already been compared to Ella Fitzgerald. The Festival runs for nine days, through June 27. For a complete lineup, by date click here, or by venue click here.