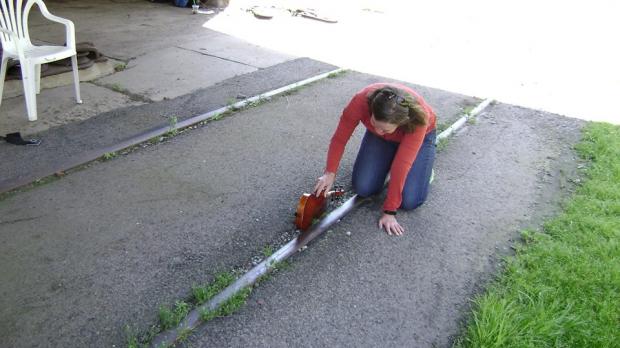 Null Point Present's David Dunn's PLACE
[PERFORMANCE] Is Silo City becoming what Artpark was in the 1970s? A place that inspires and supports all manner of innovative art and artists? This summer provides an opportunity to consider the similarities and differences, as the Buffalo-based arts collabaoriative Null Point presents PLACE, the long overdue world premiere of a 10-part sound work created by renowned composer and theorist David Dunn in 1975. On Saturday, June 17, it will be performed at Silo City. Next month, on July 16, it will be performed at Artpark. In each case, a troupe of performers will use instruments, voices, found objects, and their own bodies to create sounds, some in response to ambient noises, which are fed back to the performers and the audience via electronics, creating improvisational loops born of the spaces in which the work unfolds. Both performances are all-afternoon affairs, 2-8:30pm. This is the sort of experimental work for which Buffalo was once justly famous, and for which it is becoming famous again. If it rains on June Saturday, the Silo City performance will be moved to the next day, Sunday, June 18.
When:
We're sorry, this event has already taken place!
Where: