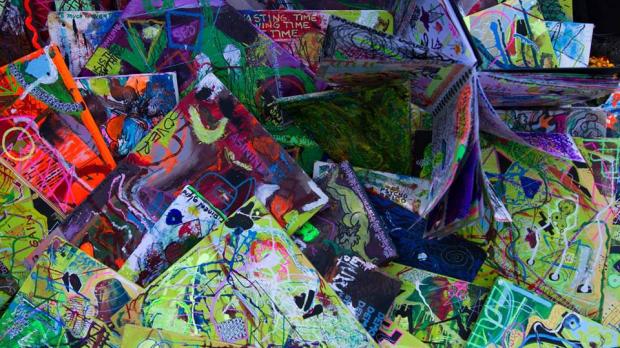 Marc Tomko: Compulsion at the End of the World
[ART] According to our pals at the Burchfield Penney Art Center, who are compiling a biographical database of all working artists in Western New York: "Marc Tomko describes himself as a 'psychonautic bricoleur' and an onimedia artist' whose 'ideas may evolve into physical objects, virtual expoerience, installation environments, experimental soundscapes, or performative actions.'" Tomko's new show, Compulsion at the End of the World, opens with a reception at the tiny BOX Gallery this Friday, June 16. It'll be weird and beautiful, and provide evidence why the city—which is looking to sell the building that houses both the gallery and the youth hostel next door—should recognize the value of both and ensure their continued existence, whatver the building's future may hold.
When:
We're sorry, this event has already taken place!
Where: