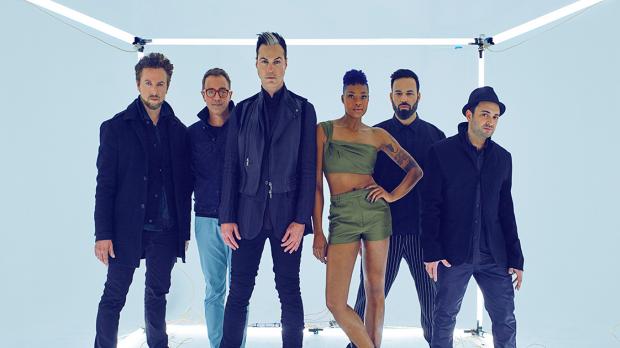 Fitz and the Tantrums
[INDIE] NPR-resident critic and all-around pop music voice of reason, Ann Powers, once said that Fitz and the Tantrums is a band that communicates best in concert. We're gonna bet that's true, although they come from that weird school of L.A. logic where bands form and get lucky breaks out of thin air rather than first honing their craft in sweaty basements for a few years. Instead of holding that against them, we'll look at the track record: FAAT have released three moderately successful albums in eight years, and they've stayed on the road pretty consistently throughout — packing houses and doing that foundation-laying work that usually comes earlier. In that time, they've also stayed on commercial radio and have been regularly invited to perform on TV. Fair enough. Last summer, they opened the Honda Civic Tour for OneRepublic. In the end, it's pop with a vintage-soul twist, though singles like the recent "Fool," (drenched in autotune) contain all the modern production trimmings. Even if you're not the type of person to play modern radio-pop in your home, it sounds pretty good in the car and perhaps even better in an open air setting like Canalside, where the six-piece will headline the Thursday night series on June 14. See if Ann Powers has a point – she's often right on the money. 
When:
We're sorry, this event has already taken place!
Where: