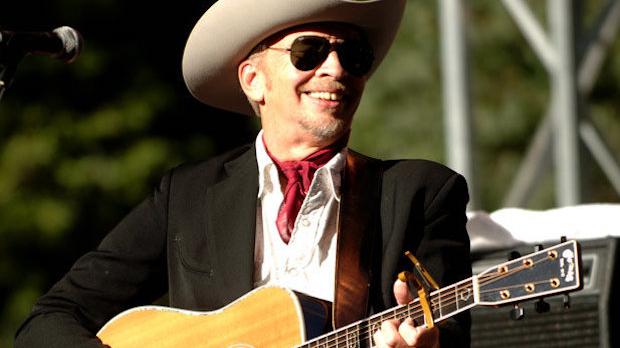 Dave Alvin and Jimmie Dale Gilmore
[ROOTS MUSIC] You cannot pack more rock-and-roll—inflected by whatever you've got: country, punk, blues, old-timey music—on to one stage than will roll out of the tour bus that carries Dave Alvin and Jimmie Dale Gilmore to the Sportsmen's Tavern on Wednesday, June 20. I suppose any musician who's been touring and recording for 40-plus years earns the adjective "legendary," or at the very least "long-lasting," but these two have earned their stripes from their very beginnings, Alvin as a founder of the punk outfit the Blasters and Gilmore with the Flatlanders. Alvin and Gilmore are touring in support of a new collaborative album, Downey to Lubbock, coming out this month on Yep Roc Records. (The title refers to the towns in California and Texas in which Alvin and Gilmore, respectively, began their musical careers.) The record is the fruit of time spent together touring last year: They liked each other's company so much they headed into the studio, and now they're on tour together again—lucky us.
When:
We're sorry, this event has already taken place!
Where: