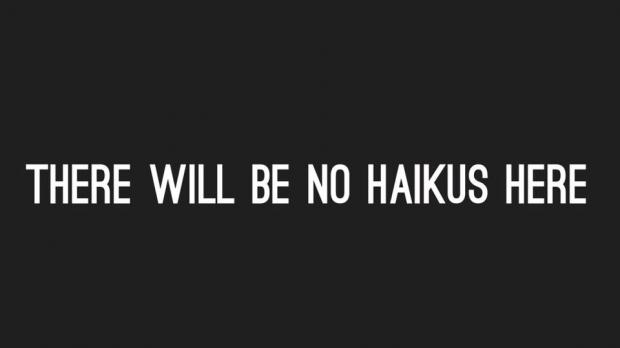 There Will Be No Haikus Here
[POETRY] Buffalonians can attest to the wonders of this city being a hub for creative collaboration. What makes Buffalo unique isn't just the fact that we have poetry events almost every week, live music on just about any given night of the week, theatric and visual performers, and local artists exhibiting their work at various galleries. It isn't just our art community that makes us standout from other cities; it's our all-inclusive events where we celebrate all forms of inventiveness.
Roughly four years ago, I decided to crawl out of my shell and explore the plethora of platforms for free expression of thought – spaces where people were allowed to be vulnerable and say what was on their mind – whether it be through a painting or a loud and fast punk song. Buffalo's underground punk scene encouraged me to look further for other creative outlets to escape to. Shortly after, I discovered Pure Ink Poetry, a monthly slam series held at The Gypsy Parlor. It was love at first sight and sound. People from all walks of life took the stage where spoken word echoed throughout the bar. I was in awe, not just by the creativity but the bravery of stepping on stage to express all sorts of emotions to a crowd of strangers. This is where I befriended local poet, Ben Brindise. After a year or so of being acquaintances, I reached out to Ben with a simple sentence: "I think an art show mixed with poetry would be really cool." From there, the magic happened. After meetings and several Facebook conversations, "There Will Be No Haikus Here" came to life. Poets and installment artists combined efforts to create one cohesive performance. Now it's back for a second round, this time with dancers and a tabla player. This Friday, June 9 starting at 7pm at Paracosm Arts—a new high end performance space located in the heart of the Old First Ward—eight installment artists paired with a wealth of new poets will blur the lines between poetry, dance, and visual arts.
Walk through a light tunnel created by the minds of Tara Sasiadek and Ten Thousand, and experience a two-part space opera by Alana Kelley and Michael Schenkel. Other poets featured will be Nathaneal William Stolte, who is part of Cringe Worthy Poets Collective, a group of Buffalo-based poets working to make poetry more approachable. To see the full list of poets, dancers, and artists, check out the event page. We will be accepting a suggested donation of $10, and guests can enjoy a cash bar and light snacks.
When:
We're sorry, this event has already taken place!
Where: