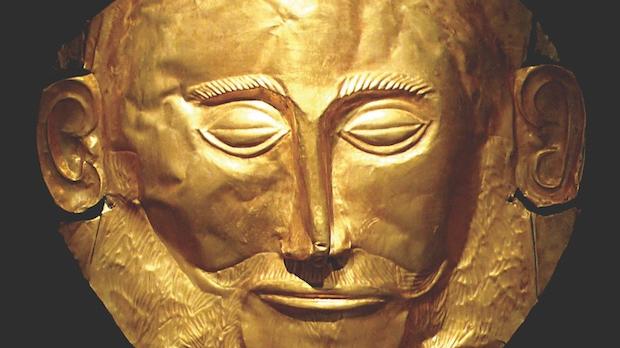 A Musical Feast
[CLASSICAL] Soprano Tiffany Du Mouchelle will perform a composition based on Greek tragedy, and one based on a dream vision of medieval nun, mystic, musician, and polymath Hildegarde von Bingen, in a concert under auspices of A Musical Feast, Friday, May 12, at 8 pm, in the Burchfield Penney Art Center. In addition, pianist Dmitri Novgorodsky will perform Alexander Scriabin's Sonata No. 2, Opus 19, Sonata-Fantasy, and will be joined by violinist David Colwell in Maurice Ravel's Tzigane. 
Hildegarde's Dream, a work by Alejandro Viñao for soprano and electronics is about a dream she had in which the nuns from her convent were singing a composition of hers that had been revealed to her in a vision.  About medieval clash of civilizations.  The Latin text contains the names of both Christ and Allah.  The electronics accompaniment will be performed by Paul Hembree.
The Greek tragedy piece is called Justice: The Songs.  Composed by Roger Reynolds based on the Agamemnon/Clytemnestra story as recounted in plays by Aeschylus and Euripides.  Upon returning from the Trojan War, Agamemnon, the leader of the Greeks, is murdered by wife Clytemnestra (and her lover Aigisthus) in retribution for a variety of offenses, most notably his literal sacrifice of their daughter Iphigenia to placate the gods at the commencement of the Trojan expedition.  Accompaniment to the vocal score will be by Steve Solook, percussion, and Hembree on electronics.   
Novgorodsky and Colwell recently performed together at the Deia International Music Festival in Spain, and the Palau March Summer Concert Series in Palma de Mallorca.  Originally from Ukraine, Novgorodsky graduated from the Moscow Tchaikovsky Conservatory, then later emigrated to Israel, and then to the United States, where he continued his studies and earned a doctorate in performance at Yale.  Violinist Colwell debuted with the Edmonton Symphony Orchestra at age 14, subsequent to which he has enjoyed an active career as a soloist and in chamber groups in Canada, United States, and Europe.  Colwell also has a doctorate from Yale.
Tickets are $20 general admission, $10 for students and Burchfield Penney members.
When:
We're sorry, this event has already taken place!
Where: