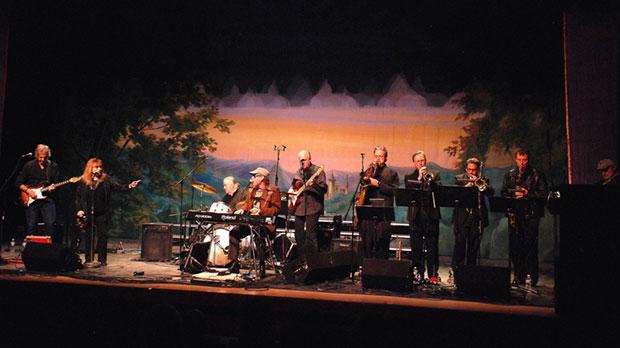 Professor Louie and the Crowmatix, with the Hit Men
[ROCK] Get over the Band, man: You'll never see them again. Embrace instead Professor Louie and the Crowmatix—a living, breathing, performing, and still recording tether to that great era of rock-and-roll. The good professor, who sings and plays accordion and keys, was a collaborator with the Band for 16 years. (He still lives in Woodstock.) Other members of the Crowmatix have played with the Band, too, and with Van Morrison, Bob Dylan, Levon Helm, Joe Jackson, and Mercury Rev. So why on gods' green earth are you living in the past, man? Get yourself to the Sportsmen's Tavern on Sunday, May 7, where the band will be joined by Buffalo's finest horn brigade, the Hit Men. It's an early show, 4pm, but it counts toward your holy obligation.
When:
We're sorry, this event has already taken place!
Where: