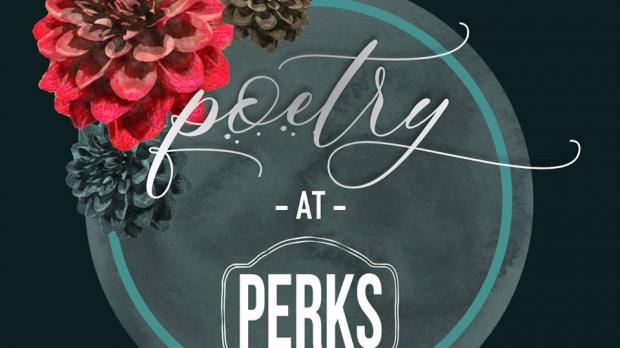 First Friday Poetry at Perks Downtown
My admiration for Buffalo's poetry community and women artists is no secret, given the theme of most my articles. So when I heard about the talented poet Skyler Rutkowski's most recent endeavor, I was ecstatic. Come Friday, May 4, her new monthly series, Poetry at Perks, will launch. This event will be the first ever recurring poetry event to happen in the theatre district, and is one of the few open mic events catering towards poets. "Over the past few years, the community has moved onto mostly curated events, because of that there has been a lack of variety in open format events," Rutkowski said. 
Rutkowski's goal in mind is to strengthen the community by offering a necessary service for both new and seasoned poets to get behind the mic and in front of an audience to promote their talent. 
Rutkowski jumped into the performance aspect of poetry in 2016, though she has always written poetry. She started out performing at Pure Ink Poetry's open mic events and was part of Buffalo's 2017 National Poetry Slam Team. I first experienced her vigor almost a year ago, when I was pleasantly taken aback by her presence and performance at "There Will Be No Haikus Here," an annual collaborative arts event created by poet Ben Brindise and me. Her stage presence has this sort of elegant demeanor; the perfect marriage of ferocity and delicacy that cuts through the bones in the most benign of ways. But don't just take my word for it, experience her poetic flair and witness the talent of more local poets for yourself on Friday, May 4. 
When:
We're sorry, this event has already taken place!
Where: