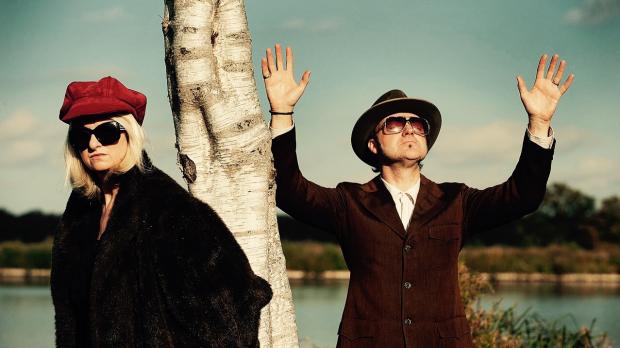 My Darling Clementine
This duo is from the UK, but the country music they make is peculiarly American. Or maybe it's not: Maybe it is the nature of all art forms that they are nurtured and refreshed by influences external to their origins. Whatever—My Darling Clementine offers beautiful songs, steeped in Americana and paying loving homage to classic country, beautifully performed. The duo comprises Michael Weston King, whose 20-plus years of work in the alt-country movement constitutes a trans-Atlantic partnership of its own, and Lou Dalgeish, a singer who one fan describes as "the love child of Tammy Wynette and Kim Gordon." King and Dagleish are about to release a new record, their third, Still Testifying, next month. Thus this current US tour, which makes two stops in Western New York: On Saturday, May 22, they play 189 Public House in East Aurora; Friday, April 21, they play a house concert at 95 Trinity Place in Allentown with Steam Donkeys frontman Buck Quigley opening the show. 189 Public Houses is one of the finest roots music venues in the region—intimate setting, great acoustics, great food and booze, and there's no cover charge. And a house concert is its own thing—a communal, give-what-you-can opportunity to meet the musicians themselves and make friends with likeminded people. That's two chances to see a top-shelf act in one weekend. I think you should go twice.
When:
We're sorry, this event has already taken place!
Where: