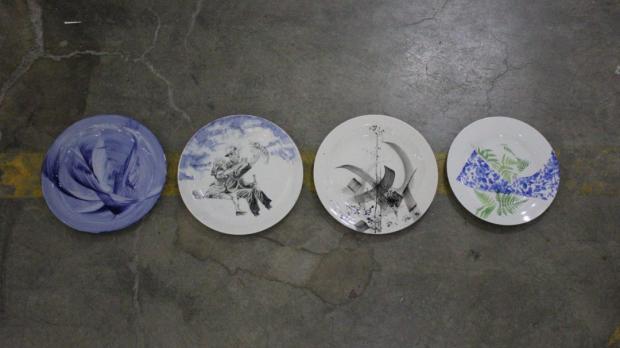 Plates and Pasta at Buffalo Arts Studio
[FUNDRAISER] At some fundraisers, you pay your money and you take your chances: Maybe you win a gift basket or a lot in a silent auction, maybe you walk away with a door prize. Maybe you go home satisfied with having had a good time and supported a cause dear to you. At Plates & Pasta, the annual fundraiser for Buffalo Arts Studio, you simply cannot lose: The good time and the gratification of giving are guaranteed, and everyone who attends goes home with a plate or bowl designed and created by one of more than 100 participating artists. The usual attractions obtain: food and drink, live music, studio tours and demonstrations, and of course, in case you simply must win more than a unique piece of tableware, a silent auction. All proceeds support Buffalo Arts Studio, which for nearly 30 years has been a hub for working artists and arts education in the region. It's one of the year's finest art parties, and it takes place on Saturday, March 30. Get tickets buffaloartsstudio.org.
When:
We're sorry, this event has already taken place!
Where: