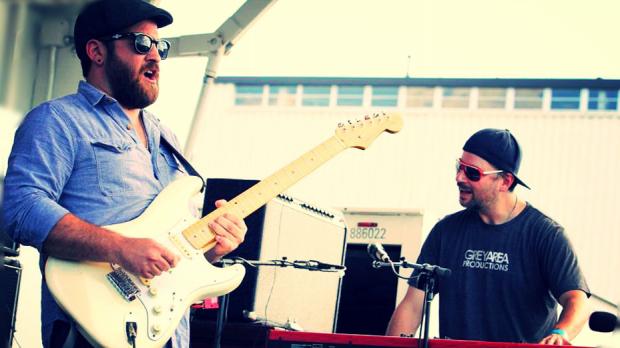 Beau Sasser's Escape Plan
[FUNK] Beau Sasser's Escape Plan are making their way to Buffalo this weekend for a free show on Valentine's Day, Saturday, February 14 at Buffalo Iron Works. We got the chance to talk to Beau about his new band, their sound, and his love of Buffalo:
How did you settle on the band name?
We liked the name because we felt it was pretty descriptive of what we do. Performing and creating art through music is an escape for us, an escape from reality for just a few hours a day. We want the audience to be involved as much as possible, that's what we are all about, so we want it to be an escape for them as well. Our plan is to create art and make people happy through funk music, feel good music! Music you can clap your hands to and shake around a little!
Being that you're a new band, are you playing all original material or mixing in a few select covers?
It's currently a nice mix of originals and covers. We are writing a lot as a group and also each member brings songs to the table, so we are constantly finding out what works and what doesn't. We love Frank Zappa, so we have quite an arsenal of Zappa tunes at our disposal. We also do some James Brown, a few choice Beatles arrangements, and are taking full advantage of the two-guitar lineup with a couple of Allman Brothers covers!
Given your connection to Alan Evans and Buffalo, what's your favorite thing he's shared with you about the city?
I always love the vibe in Buffalo and really enjoy hanging out with Al and his incredible family every time we were there. Favorite things he shared with me would be the most awesome wings at Gabriel's Gate…and also chicken finger subs at Jim's SteakOut! I have to mention the D'Avolio olive oil spot too…Al turned me on to that place and I stop there every time I'm in town now…awesome white truffle oil!
What message does singer Mary Corso bring and how does it add to the Escape Plan's goal?
This scene needs more involvement from female musicians; there are plenty out there and a lot of them are incredible! So many people have approached me and have been super excited about Mary's presence onstage. It has really made me think about how few females are out making their way in this particular scene. I'm really glad she is onboard with us, the tunes she has written for the band are incredible, lyrically and musically, and her vibe on stage adds so much to the show and draws the audience and musicians in immediately. I would say her message is "I'm a wicked musician and a team player and I'm gonna funkify your life whether you like it or not!"
When:
We're sorry, this event has already taken place!
Where: