Commentary
by
/ Jul. 21, 2015 5am EST
The 5th Legislative District seat is so hot that people are tripping over themselves to obtain an infinitesimal electoral advantage through ballot shenanigans, including the outrageous and corrupt practice of electoral fusion. "Opportunity to Ballot" petitions were filed for two party lines in that district race. Republican county legislature staffer and Lancaster GOP Committee Chair Robert J. Matthews filed an OTB last Thursday for the Working Families Party — a fusion party not known for its close ties to the anti-labor Republicans. This is the same district where Nick Langworthy filed Green Party petitions for Lynnette Batt.
That's some abrupt Republican love-fest with left/labor political parties!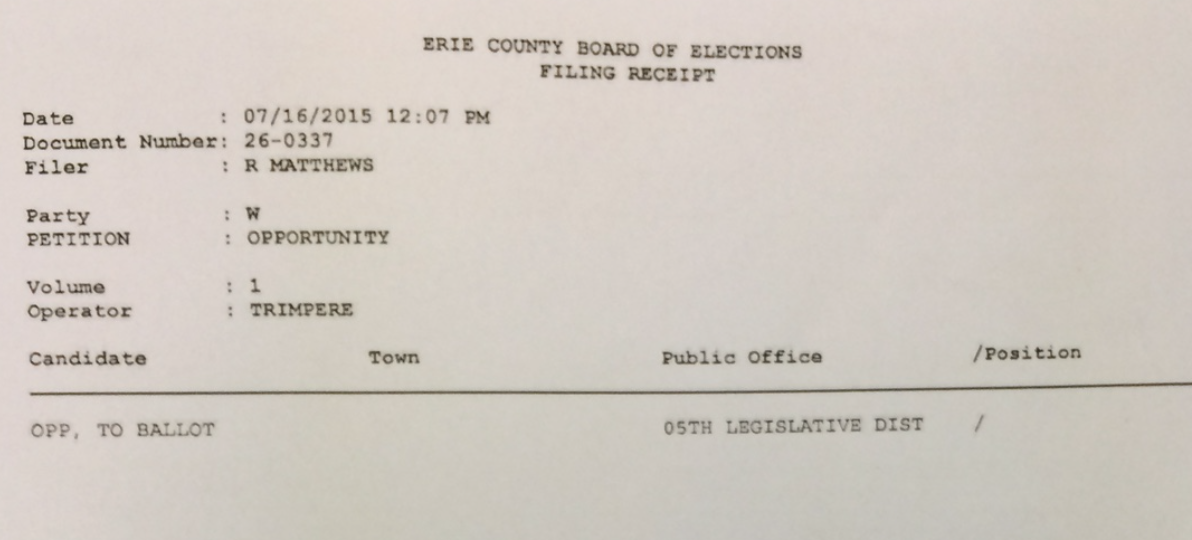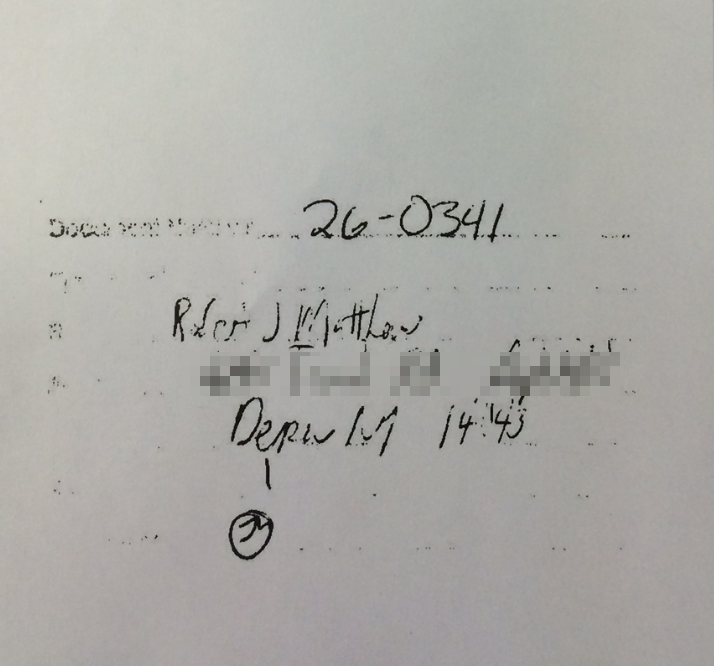 An OTB for the Green Party and Working Families Party was also filed in LD-8, currently held by Republican Ted Morton. 
All of this is a cheap farce. It doesn't matter whether it's a Dem filing a Green or WFP petition, or a Republican filing a Green or WFP OTB petition. All of it is sleazy, all of it treats the electorate like cattle, and the entire ballot access and fusion systems in New York. 
Somewhere recently, I stumbled upon these digital leavings from an obsessed fan: 
Alan Bedenko, a local Democratic blogger and self-styled paragon of political virtue, has complained bitterly about these Republican efforts, but remains mysteriously silent on the activities of his pals Poloncarz and Zellner.   Maybe Bendeko wants to safeguard his law firm's business with Erie County by not biting the hand that feeds?   Or is it Poloncarz appointments he so covets?  At least Langworthy isn't attempting to steal the Green line.  If he was, he would have circulated an OTB petition for his candidate, Guy Marlette.   Looks like Langworthy didn't start the war, he's just playing defense.   
I'm not sure that this article was "complaining bitterly" rather than simply pointing out how ridiculous the system has become. My mysterious silence had to do with the simple fact that Langworthy had submitted the petitions in the past tense, while "my pals Poloncarz and Zellner" had done no such thing by that point. So, it would seem to me to be premature to condemn something that hadn't yet happened; after all, it doesn't matter for whom you circulate petitions if you don't file them. 
I certainly don't "covet" any further appointments — my appointment to serve as an unpaid volunteer on the Buffalo & Erie County Public Library board wasn't something I sought, and I have already disclosed my firm's representation of Erie County on multiple occasions. So, I suppose I'd respond by noting that probably no one in western New York has written more articles critical of New York's fusion voting system than I. Indeed, ever since the days of Joe Illuzzi's politico-financial love affair with one-time Independence Party chair Tony Orsini, I have written countless articles about how fusion and cross-endorsements count among the very roots of corruption in New York politics — unless you abolish fusion, no effort to clean up politics can be successful. 
I think that the Green Party's ballot should be unmolested by Democrats and Republicans alike — I find it unseemly that a Green OTB was filed for any candidate of any other party. As for the others — Working Families, Independence, Conservative — all of them should be forced either to run their own candidates or fold. The Independence fusion Party is a patronage pit designed to trick voters who intended to register as what New York calls "unenrolled". It's no accident that, at various times its line has been within the sole control of Steve Pigeon. The Conservative fusion Party also has an unholy alliance with Pigeon from time to time, especially insofar as it helps serve the dual purpose of (a) helping Republicans; and (b) sabotaging the Democratic committee. 
As a partisan Democrat (I'm also a committeeman — full disclosure!) I deplore and denounce the use of fusion voting and minor parties, regardless of who's doing it. All of it is designed to cheapen and degrade our system.