Commentary
Let's Talk about the Eastern Hills Mall
by
/ Jul. 12, 2015 8am EST
I've lived in western New York for almost fifteen years — all of them in the Northtowns. I have visited the Eastern Hills Mall countless times — mostly to pick up something quick that wasn't worth a trip to another municipality. As land values surrounding that mall have gone up and people have moved into East Amherst, Williamsville, and Clarence, I've waited for someone to invest some money into that place and make it at least nice. 
New owners a decade or so ago put a new sign up on Transit and brought in a Dave & Busters, an Orvis, and even a Brooks Brothers 346 store. There's a Gap, a Spencer's, and a handful of other stuff, but it's like an appendix — it's there, but if you lost it you'd never know the difference. Dave & Busters is leaving, Brooks Brothers is gone, and Orvis is your go-to place for overpriced fishing supplies and $100 casual shirts. 
I've seen some pretty nice re-dos of old malls — the Yorkdale in Toronto comes to mind. But the Eastern Hills Mall is tired and unpleasant. It's a sad mall surrounded by crumbling surface parking that's used more often for Transitown's overflow inventory and teaching motorcycle operation rather than accommodating thousands of putative disappointed shoppers. 
The Eastern Hills Mall needs to be demolished, at least in part. In its place, the owners should build the region's first lifestyle center. That's what the owners of the Nanuet Mall did in Rockland County a few years ago, and the difference is night & day. 
Both the Eastern Hills and Nanuet Malls were built around the same time — ca. 1970. Here's what Nanuet used to look like: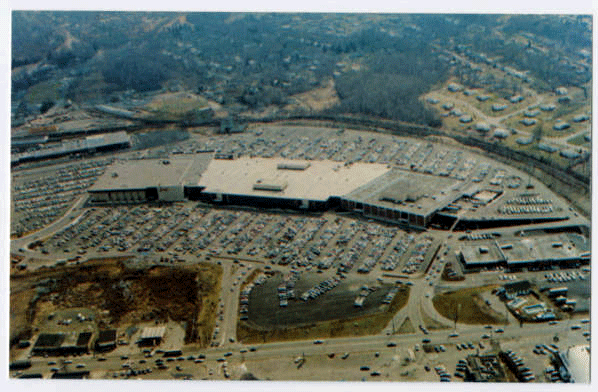 And here's what the Eastern Hills Mall looks like today: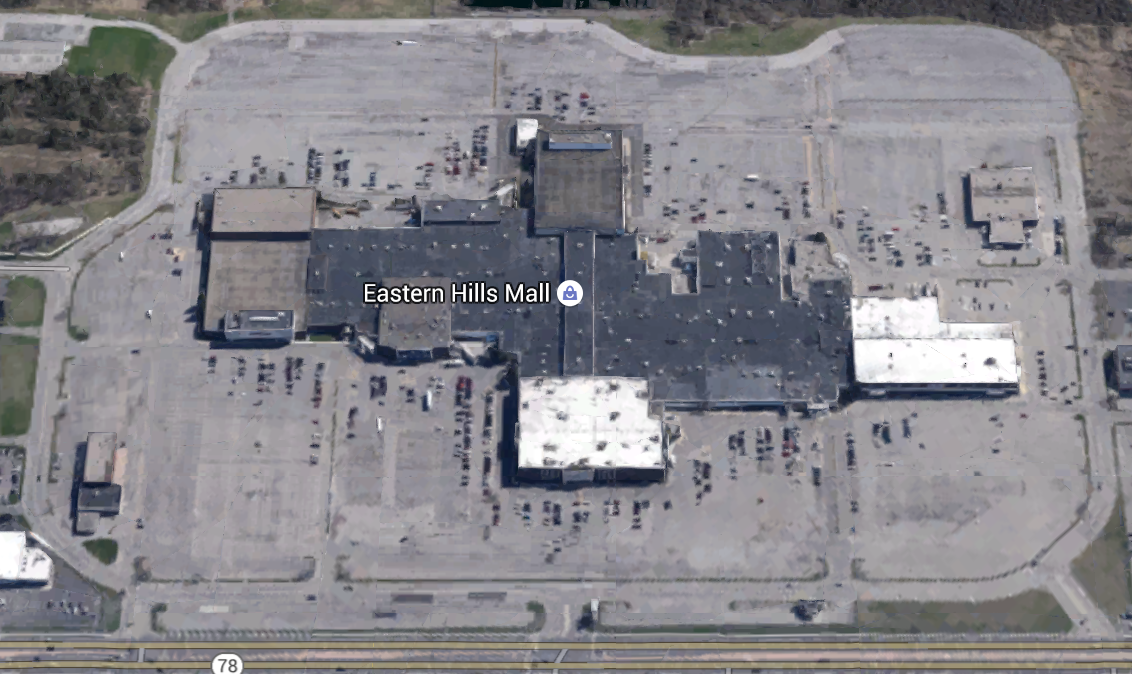 And here's what the Nanuet Mall looks like now, reconstituted as the "Shops at Nanuet":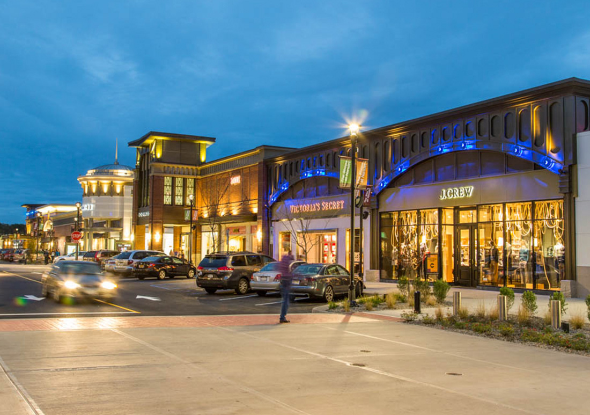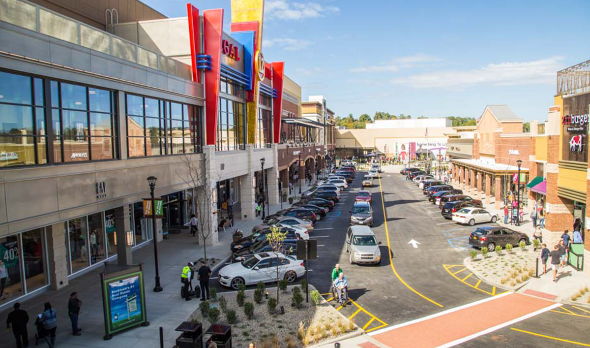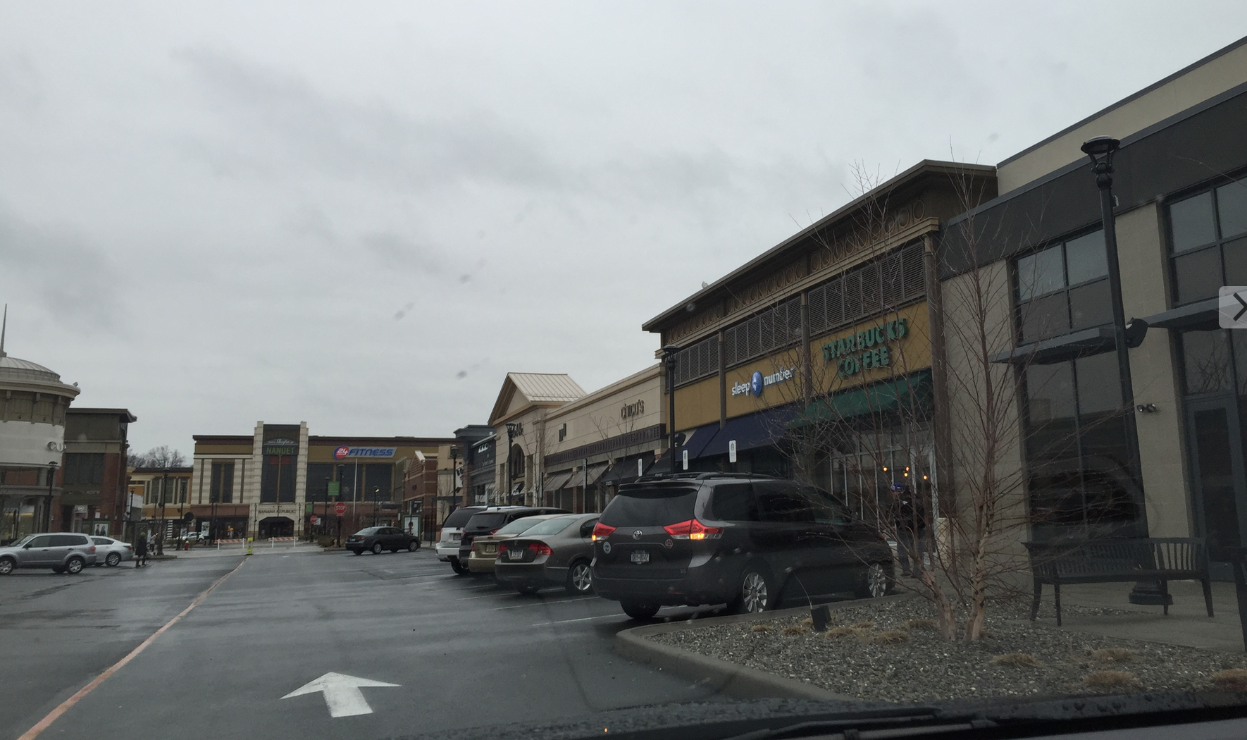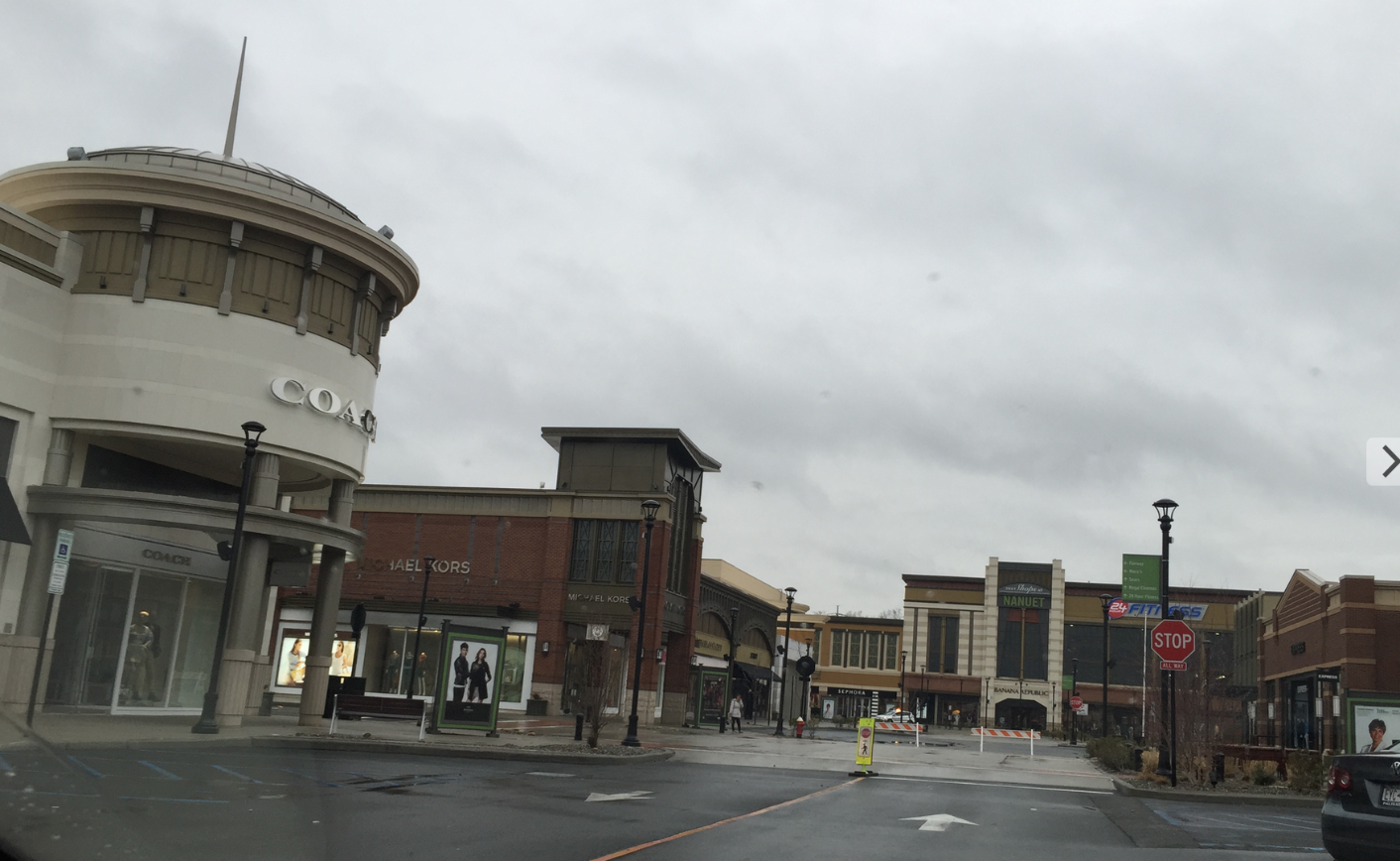 In Nanuet, they turned the old anchor stores — Macy's and Sears, for example, into free-standing department stores, but tore down the mall and transformed it into a little walkable neighborhood. It's got sidewalks, angle parking, the buildings are built to the curb, and you can walk around just like in the olden days. 
I realize it's not the Elmwood Village or even East Aurora or Main Street in Williamsville. It's manufactured, it's fake, and it's a managed shopping center property. It's still a mall, albeit one designed like an old-fashioned downtown. As malls have become less popular, many have been reconstituted into "lifestyle centers" — something popular throughout the country, but non-existent in WNY. Benderson, now based in Florida, owns and manages many lifestyle centers down South. It proposed one for Maple in Amherst where the gun range used to be near UB, but the neighborhood killed that, so now it's just overgrown weeds.
Here are renderings that Benderson commissioned for what was going to be called the "Amherst Town Centre". It would have boasted not only retail, but a hotel, second-floor office space, and a residential component- a true mixed-use development, and it would have been a first for WNY and introduced our strip-mall obsessed region to something new. One was also proposed for Clarence on Transit at Miles, but both projects died sometime before 2010. Clarence has a strict master plan, and re-zoning can be a difficult maze to navigate. 
Aside from being more aesthetically pleasing than an early 70s mall with 80s upgrades, lifestyle centers tend to cater to upscale consumers, and the Eastern Hills Mall is surrounded by some of the wealthiest neighborhoods in WNY. They require less real estate, and generate more revenue per square foot. 
So, Glenmont MDC Eastern Hills LLC, if you're reading this, tear it down and build something that isn't horribly ugly. Build it closer to Transit, replace some of that disused parking with something — anything (trees? park? ice rink facility?) and drag Transit Road into the 21st century.