Commentary
by
/ Jun. 13, 2016 10pm EST
An Erie County grand jury has indicted Rus Thompson, the Grand Island Niagara Falls tea party gadfly, of charges relating to voter fraud. In a typically intemperate and ill-advised post to Facebook, his wife broke the news to the literally tens of people who have contributed $2,700 to Thompson's GoFundMe, towards a claimed goal of $30,000.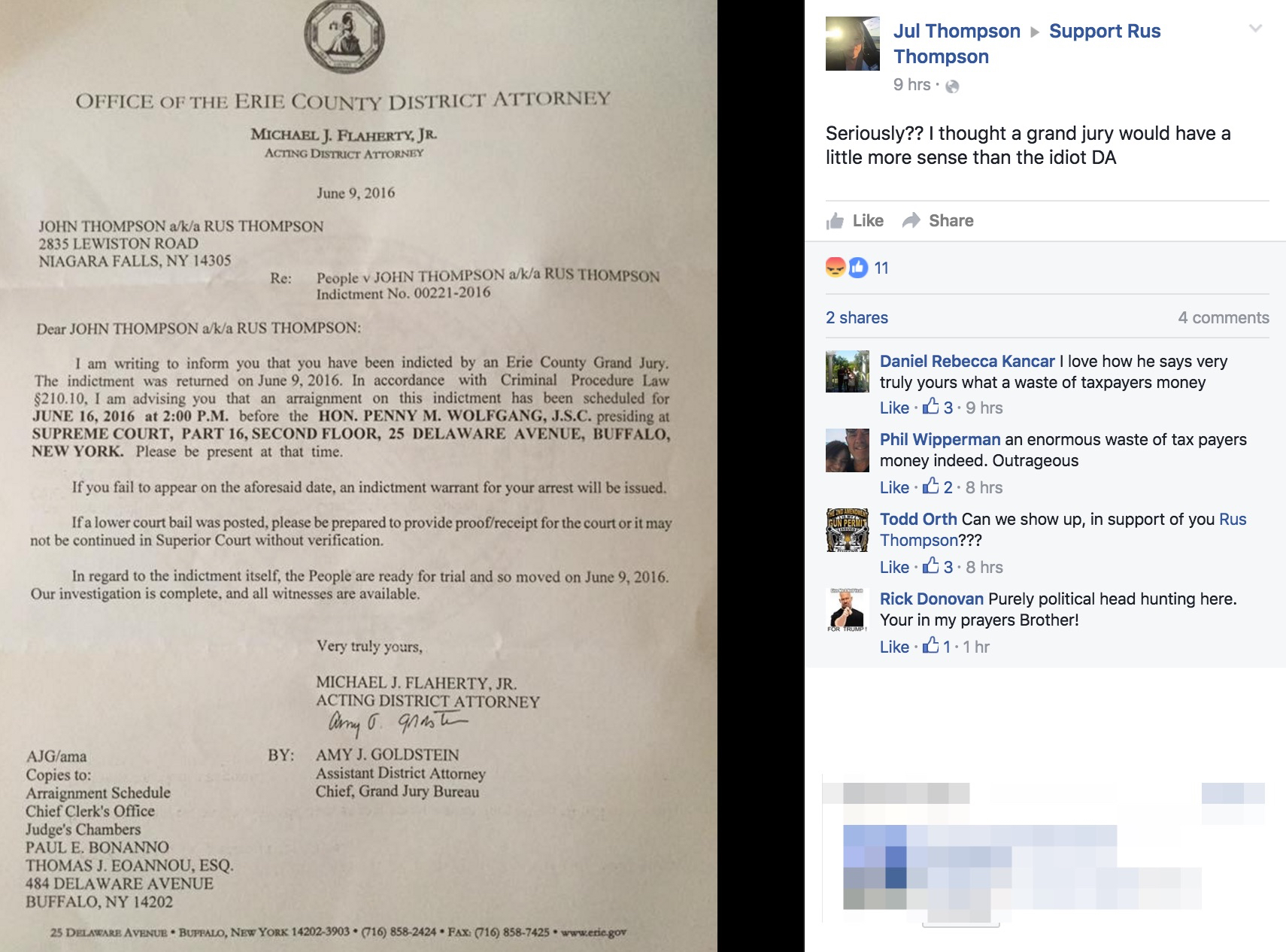 Note the letter: Jul and Rus Thompson received that letter at their home in Niagara Falls. That is where they live. They are, therefore, ineligible to vote on Grand Island, and have been since they were evicted a few years ago. 
You know that when law enforcement notifies you that you're being indicted for various felonies, it's always a good idea to insult the DA. 
Find out the details about the allegations against Thompson here and here. In a nutshell, Thompson voted — possibly as many as three times — on Grand Island, purporting to be a Grand Island resident when, in fact, he was domiciled in Niagara Falls. Thompson's name wasn't on the list of voters because his wife had notified the Erie County Board of Elections that they had moved. Nevertheless, Thompson voted in Erie County via affidavit ballot, swearing that he lived in Grand Island when, in fact, he didn't. 
Thompson's supporters, for their part, wish that the DA and law enforcement would turn to more pressing matters, like Hitlery Klintoon's relationship with Huma Abedin, the Whitey Tape, and the pixels and layers on Obama's Birth Certificate. 
Clowns.