Visual Arts
by
/ May. 6, 2015 12am EST
It's Halloween and a young Zachary Patton walks into his fifth grade classroom. He's wearing the new Adidas sneakers his mom just bought him, but this morning he laced them up with black and orange laces. Jaws drop. The crowd goes wild. "Of course now who cares, but in fifth grade, this was a big deal," says Patton.
It was at this moment that the now 24-year-old founder of Buffalo-based lifestyle brand Cretaceous Clothing realized he had a knack for putting together an impressive outfit.
"My girlfriend Nneka [Gigi] put it best: she said people don't remember cool, they don't remember cute, they remember weird. So I always wear things that are too big for me, shoes that are too big, things like that. Things that people will remember."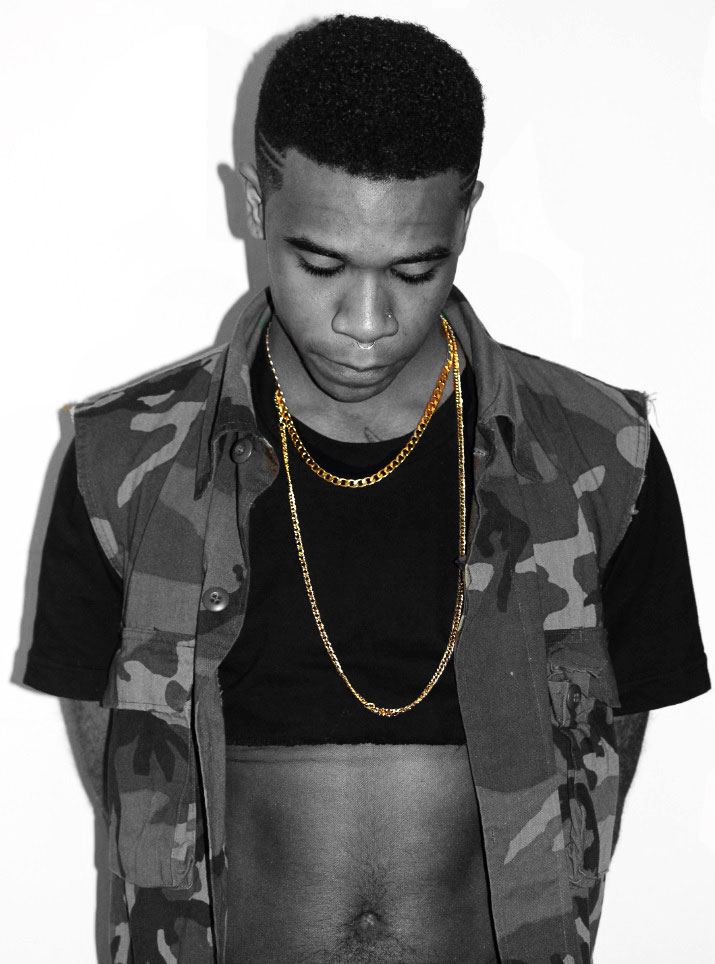 By high school, that fashion flair turned into a passion for designing his own clothes and his own brand: Cretaceous Clothing. In 2009, as an 18-year-old senior at Kenmore West, he started creating his own clothing graphics. He made his way to Niagara University, ECC, and then Buffalo State for college, majoring in International Business Management, which he intends to pick up again after a planned move to California this fall.
Cretaceous hit its stride in 2011 when they began throwing a monthly freestyle rap event, the #SundayCypher. The next step for Patton—along with his business partner Goose—is the creation of Bxllion Brands, an umbrella company which they'll use to promote music artists and launch additional lifestyle brands, fashion labels, and events.
"I've always had a thing for fashion, never liked designing. I just liked shopping and I liked wearing certain clothes," Patton says, sitting on a bench next to me at Acropolis in the Elmwood Village in a camo-colored vest. "I was just messing around with graphics, not professionally or formally, and I decided to take it to the next level, throw some stuff on some shirts and it happen to just really take off right away."
His original vision for Cretaceous was as a skateboarding brand. That evolved as his interests evolved. Hip hop took over. Kanye West, and A$AP Rocky were in his ears, and designers like Alexander Wang and Scott Sasso came into view. Now Cretaceous has become more of an urban streeware line, says Patton. The designs are ultra modern: Black, gold, and grey are his primary colors, and the clothes often feature large logos and block letters.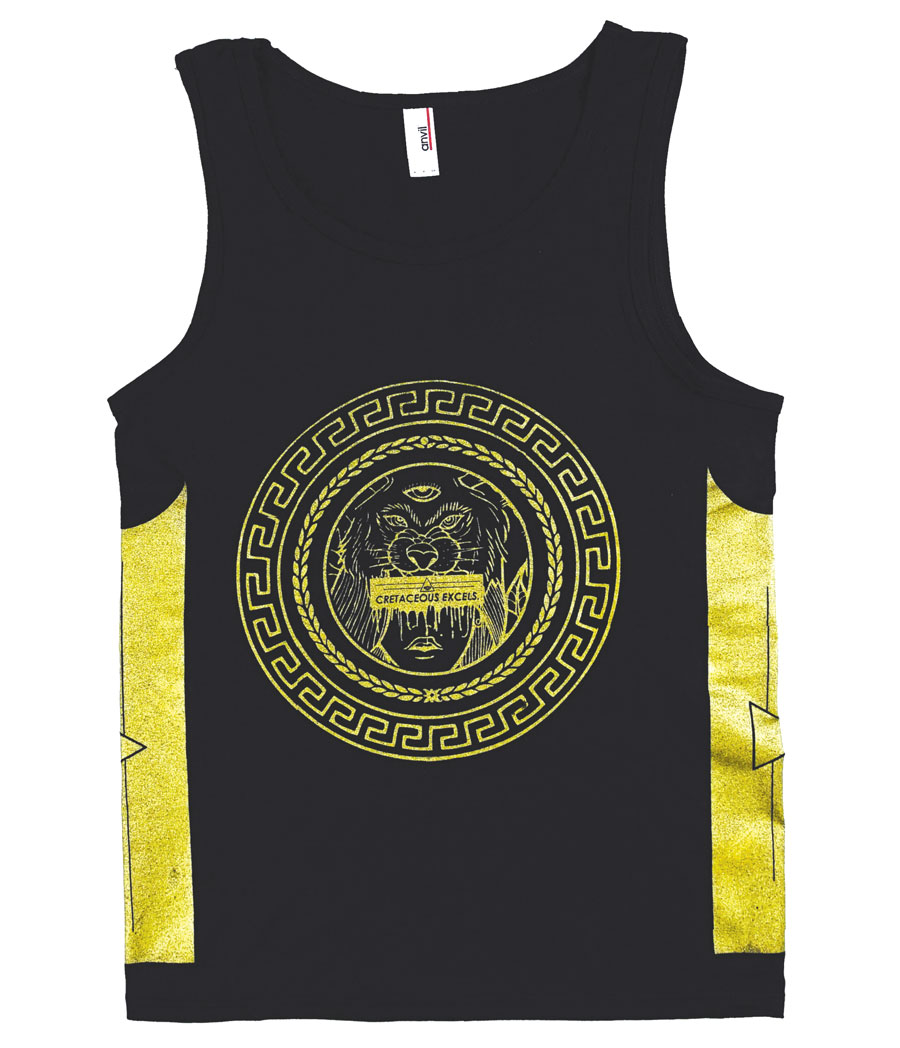 "Cretaceous is always going to have that skateboarding influence and those roots; it's just built into the brand. I grew up skateboarding," Patton says.
"I grew up liking skate shoes, some nice jeans, a cool T, and I'm good. But now I'm trying to thrift different outfits and I look up to these high fashion designers and I try to use what I learn from them into my own stuff."
From 2011 to October of last year, Patton ran a brick and mortar Cretaceous storefront at the corner of Elmwood and Shepard in Kenmore. That's where he and his friend Paul Boal concieved of the #SundayCypher. What started off as an idea for a one time promotional branding video turned into a monthly event that grew within the hip hop community. 
"It was a big thing because it was something that was not fashion related, but that grew the brand astronomically," says Patton. "The best way to develop anything is to create a culture and a movement around it. So it's like we had the hip hop culture vibing and it was a lot of fun."
The #SundayCypher eventually grew too big to continue working within the confines of the Cretaceous store, so it moved to the Hertel Lounge. The event maxed out at around 200 people one month before drama with the owners of the venue ensued and a fight at their last event in July put it on the back burner.
In 2012 Patton brought on Goose on as a business partener. The two met in preschool, and after drifting apart during primary school, reconnected after Cretaceous was off the ground.
"Working with Zach has been amazing," says Goose. "He's a really smart guy and has a great business mind. I've learned a lot from him. His work ethic is second to none and thats what I love about him. His mind is always working. Zach and I have a lot of the same views on things, so it makes it easy to work together. We work really well off each other."
Together they've restructured the company to fit into the conglomerate of Bxillion Brands, which came into focus after the #SundayCypher ended and Patton closed his storefront. His girlfriend Nneka Gigi, has also been involved; an extra set of eyes on the clothing designs and website.
"As time went on, our website was surpassing the store, so I said 'OK, let's do this again.' What if we put more money, more effort into this website and just do online? The other thing with the store was, it was cool locally but I have so many global and international ideas, that it was hindering my ability to pursue them: I was always stuck at the store. So I ditched the store, started to rebuild the website and hit the road."
Last week Patton, Goose, and Gigi launched the Bxllion Brands website. The next step is to start profiling some underground and up-and-coming artists for the site. They'll start when Patton takes a trip down to Kentucky to talk to his cousin, an R&B artist named Kori Black. Then they'll start pitching their brand at trade shows to major national stores like Zumiez and Urban Outfitters.
At the end of the day, these brands are simply an outlet for expression for Patton. "It wasn't until Cretaceous that I said ok, let me broadcast my own creativity onto my own stuff."