Local
Photos: May Day Labor Rally
by
/ May. 1, 2015 3pm EST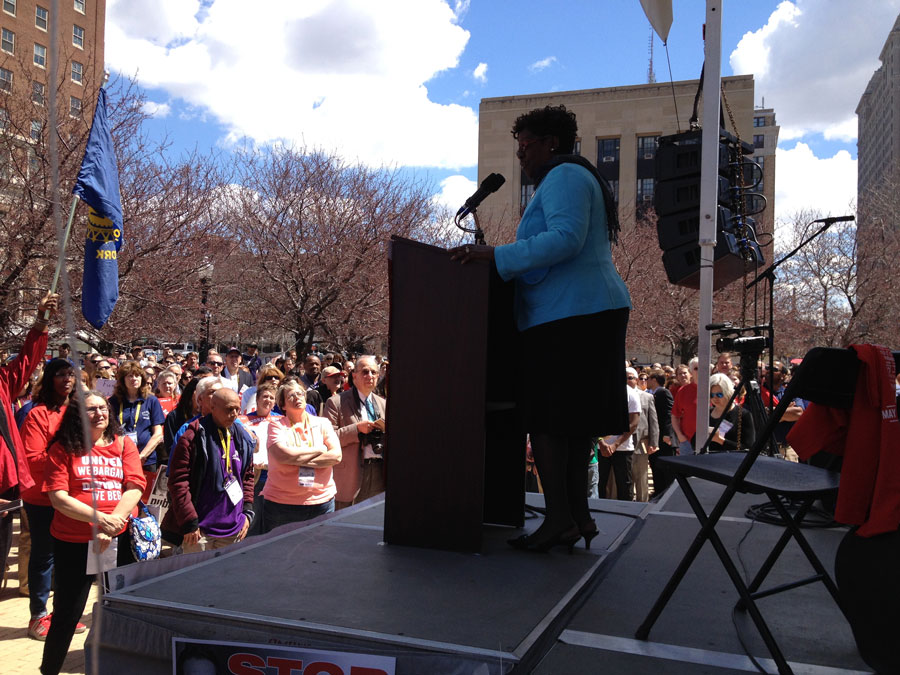 Crystal Peoples-Stokes declaimed the notion of Buffalo as one of the nation's most impoverished cities. She, along with every speaker, called for a $15 minimum wage and posed the question: is poverty an indicment of a city's individuals or an indicment of state policy? "Pay people enough not to need food stamps," was one of her rallying cries.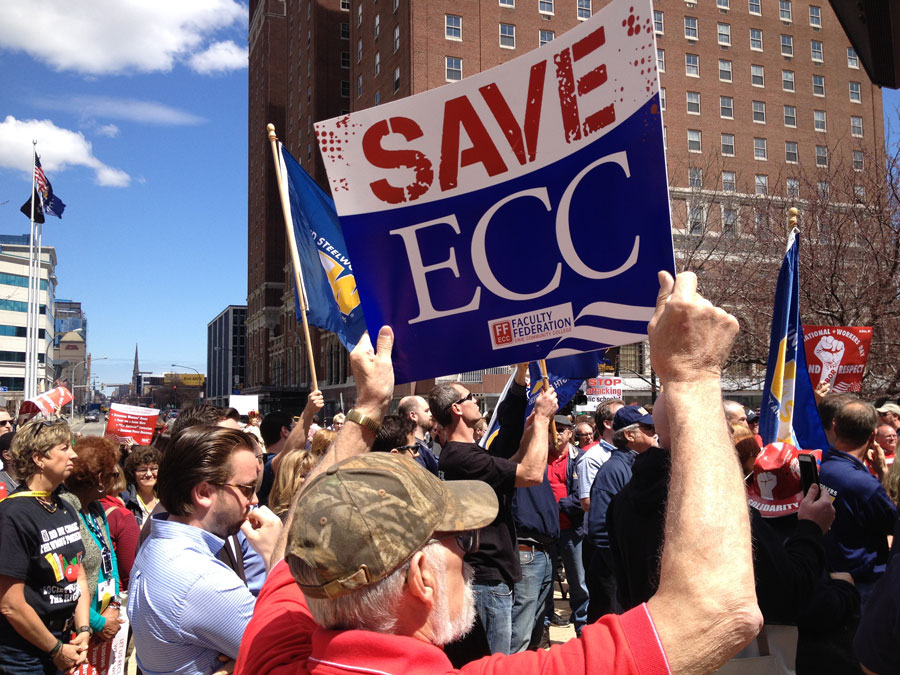 "The party name next to the politician doesn't mean a thing," said Tefere Gebre, marking his disillusion with a democratic party which refuses to stand beside laborers. 1,000 or so public sector, private sector and building trades union members gathered in Niagara Square on Friday afternoon to rally for worker's rights.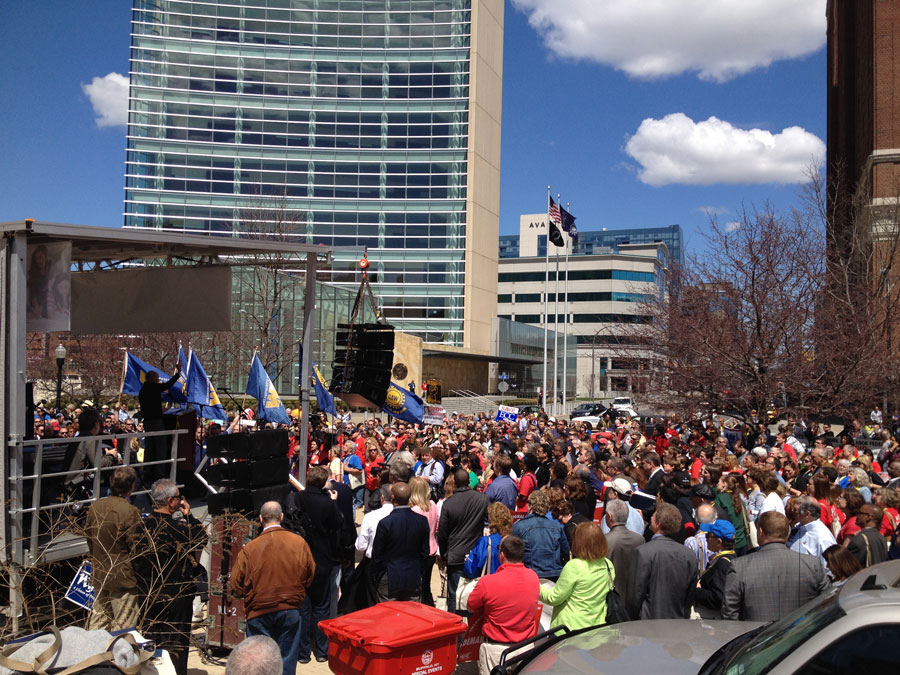 Raising the minimum wage to $15, a long running campaign supported by unions and taken up, most visibly, by fast food workers, was a persistent theme through the afternoon. Mario Cilento, president of the New York State AFL-CIO, acknowledged "different priorities" among those assembled, but a "common bond." The "American Dream," he said, is to leave the "next generation better off than the previous."


Senator Marc Panepinto said that "A lot of politicians will tell you they are labor supporters. Not me. I've been a union member for over 30 years." He urged crowd-goers to elect more union members to office and organize. "Here I speak against my own interests: spending dollars on organizing is more important than spending dollars on politicians."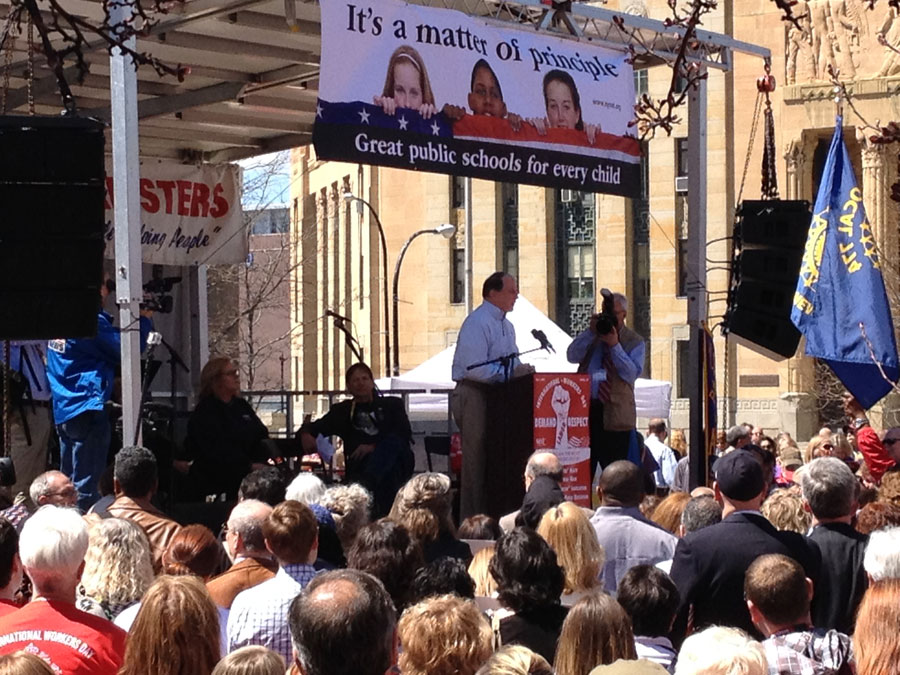 Phil Rumore, BTF President, fired up the crowd with his cry "We are at war!" He railed against the Buffalo school board majority, implying some seats were bought. "A school board election in which one member spends $75,000 to get elected," he said, adding that their mission was to "take over public schools." Governor Cuomo was the subject of several derogatory chants.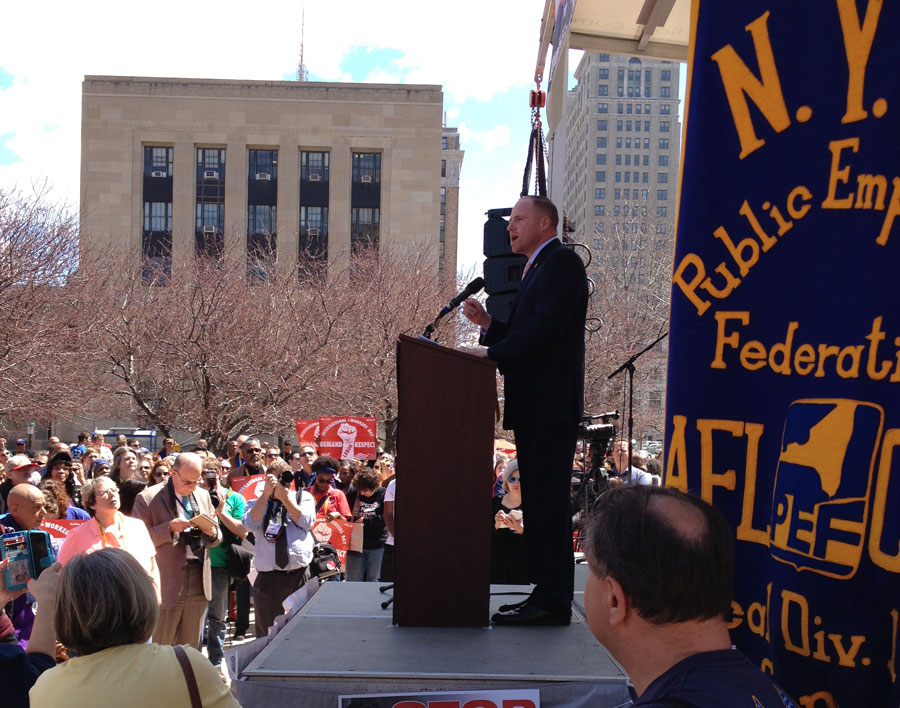 Following Tim Kennedy's speech, Richard Lipsitz, president of WNY Labor Federation AFL-CIO, asked ralliers to text representative Chris Collins to vote 'no' on president Barack Obama's Trans Pacific Partnership initiative.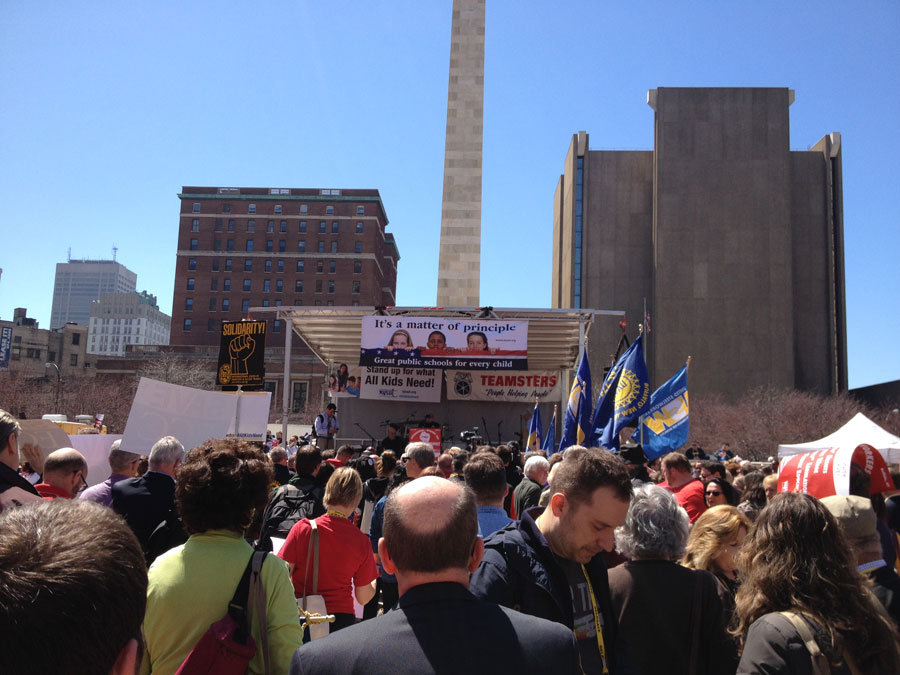 Tefere Gebre, the executive vice president of the AFL-CIO, was the last of the day's speakers. He called for action over slogans, noting that union members cannot raise wages without justice for 11 million migrant workers, without justice for an over-incarcerated population, and without reasonable trade agreements. "[Obama] needs to hear from you," he implored the assembled regarding TPP. "They have fooled us before," he added with respect to Bill Clinton's NAFTA bill. "Walk away from false choices … I want clean air and a good job. Why can't I have that?"