Photos
by
/ Apr. 2, 2015 11am EST
Buffalo '66 will be screened at the North Park Theatre tonight at 7pm, about 17 years after its 1998 premiere at the same location. The screening is presented by Buffalo Spree. The movie was filmed in and around Buffalo, and nearly two decades later, much has changed about the City of No Illusions—and in some cases, as the film locations indicate, some things haven't changed much.


In anticipation of Thursday's screening, The Public has assembled the first ever comprehensive guide to Buffalo '66 film locations, complete with contemporary photographs and a helpful Google map. Spoiler alert! Details of the film are revealed in the location descriptions.
---
Film Location No. 1: Gowanda Correctional Facility
South Road, Gowanda, NY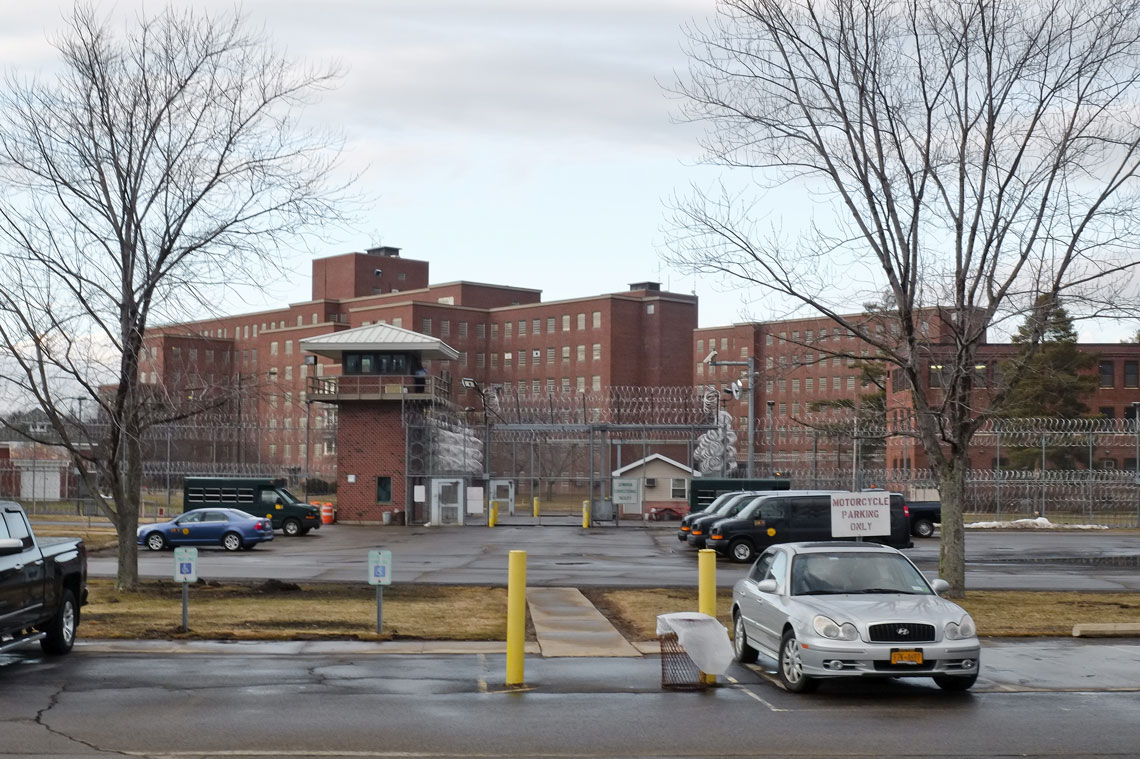 Vincent Gallo's tragicomedy starts at Gowanda Correctional Facility, where Billy Brown (played by Vincent Gallo) is released after a five-year prison sentence for a crime he did not commit. Cold, alone, and in desperate need of a restroom, Billy boards a bus for Buffalo.
---
Film Location No. 2: Adolf's
555 South Park Avenue, Buffalo, NY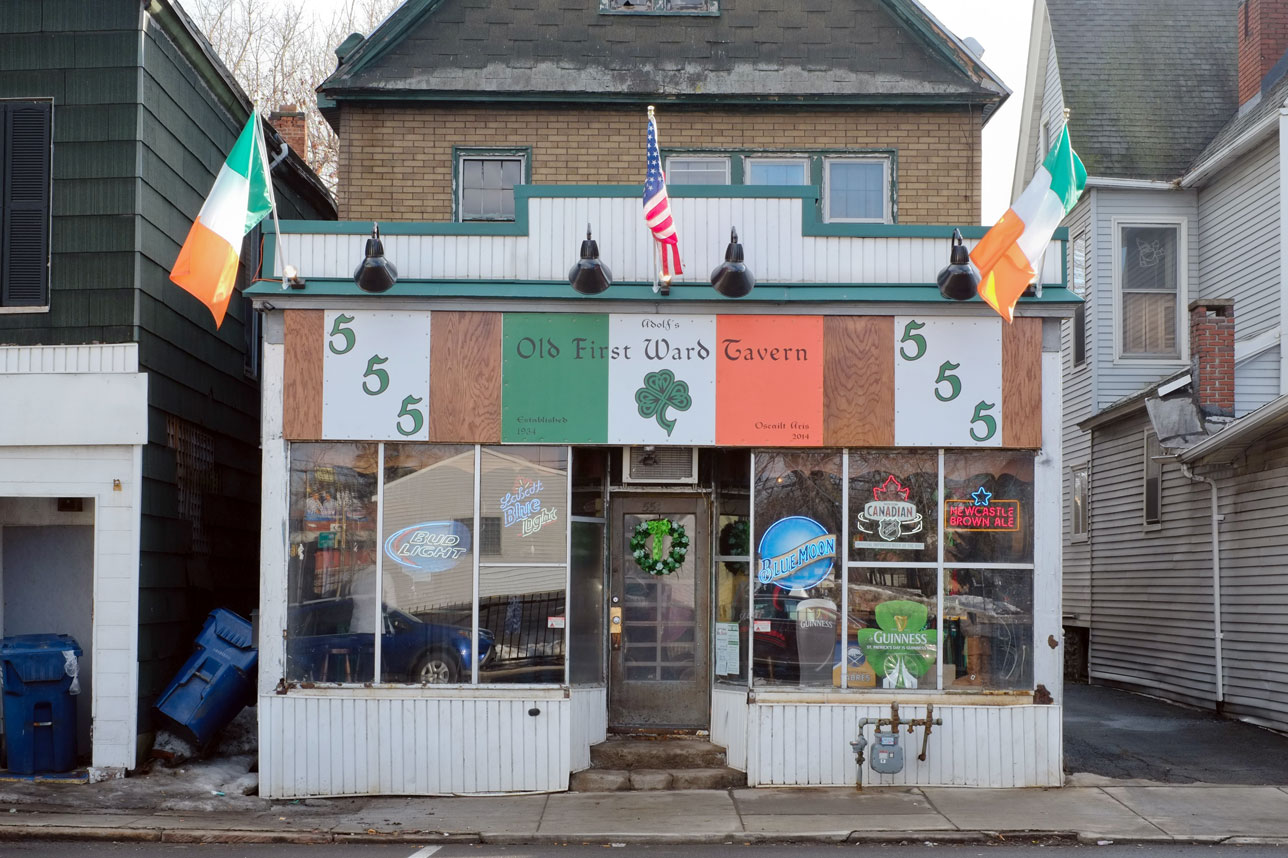 Adolf's gets a one-second-long cameo appearance in Billy Brown's bus trip to Buffalo. The dive bar, now known as Adolf's Old First Ward Tavern, is a must-see. In January, the tavern had its grand reopening after an extensive renovation. New beers are also on tap, including Hamburg Brewing Company's Small Town Saison. Fun fact: The bar is named after Adolf Baron, the Polish American who opened the joint in 1934.
---
Film Location No. 3: Buffalo Metropolitan Transportation Center
185 Ellicott Street, Buffalo, NY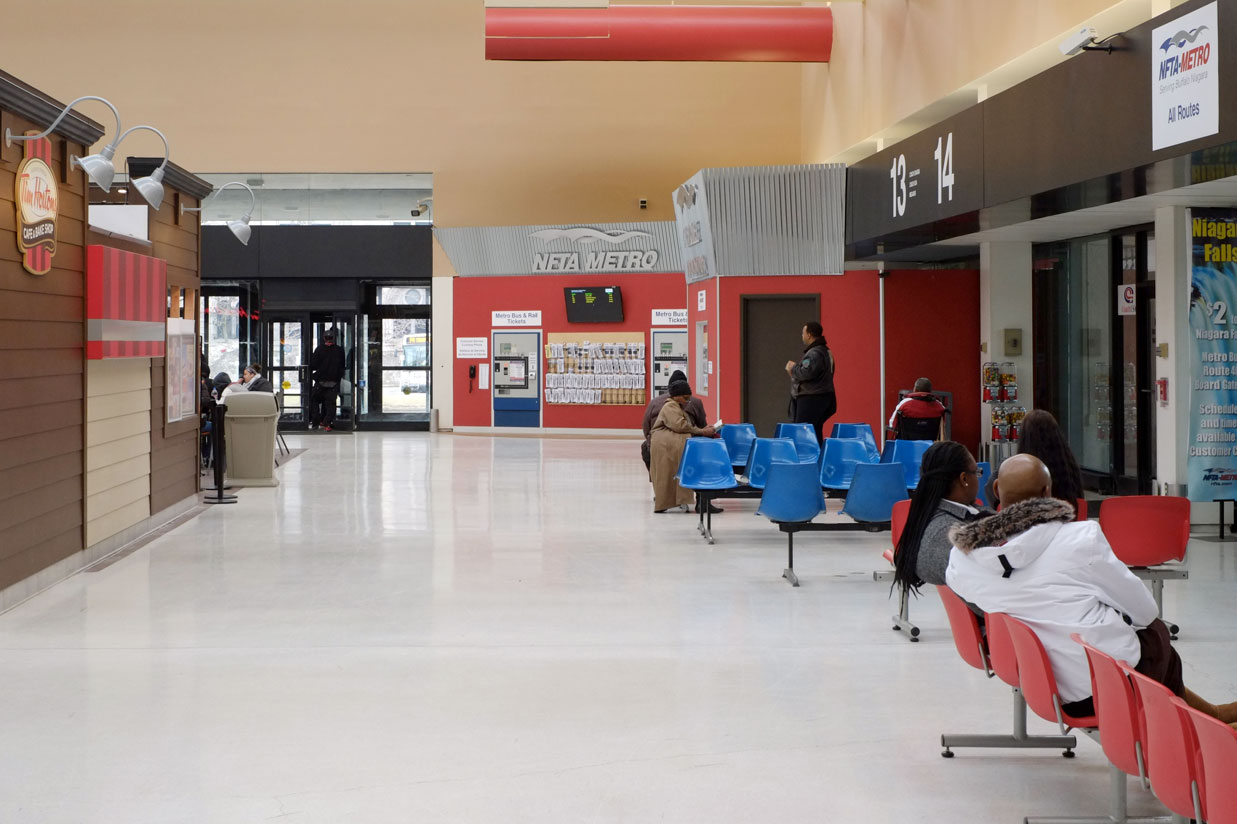 Billy Brown arrives at the Buffalo Metropolitan Transportation Center and franticly searches for the restroom, which is closed. Fun fact: Cannon Design is the firm that designed the bus station, which opened in 1977.
---
Film Location No. 4: Caffé Lococo
369 Washington Street, Buffalo, NY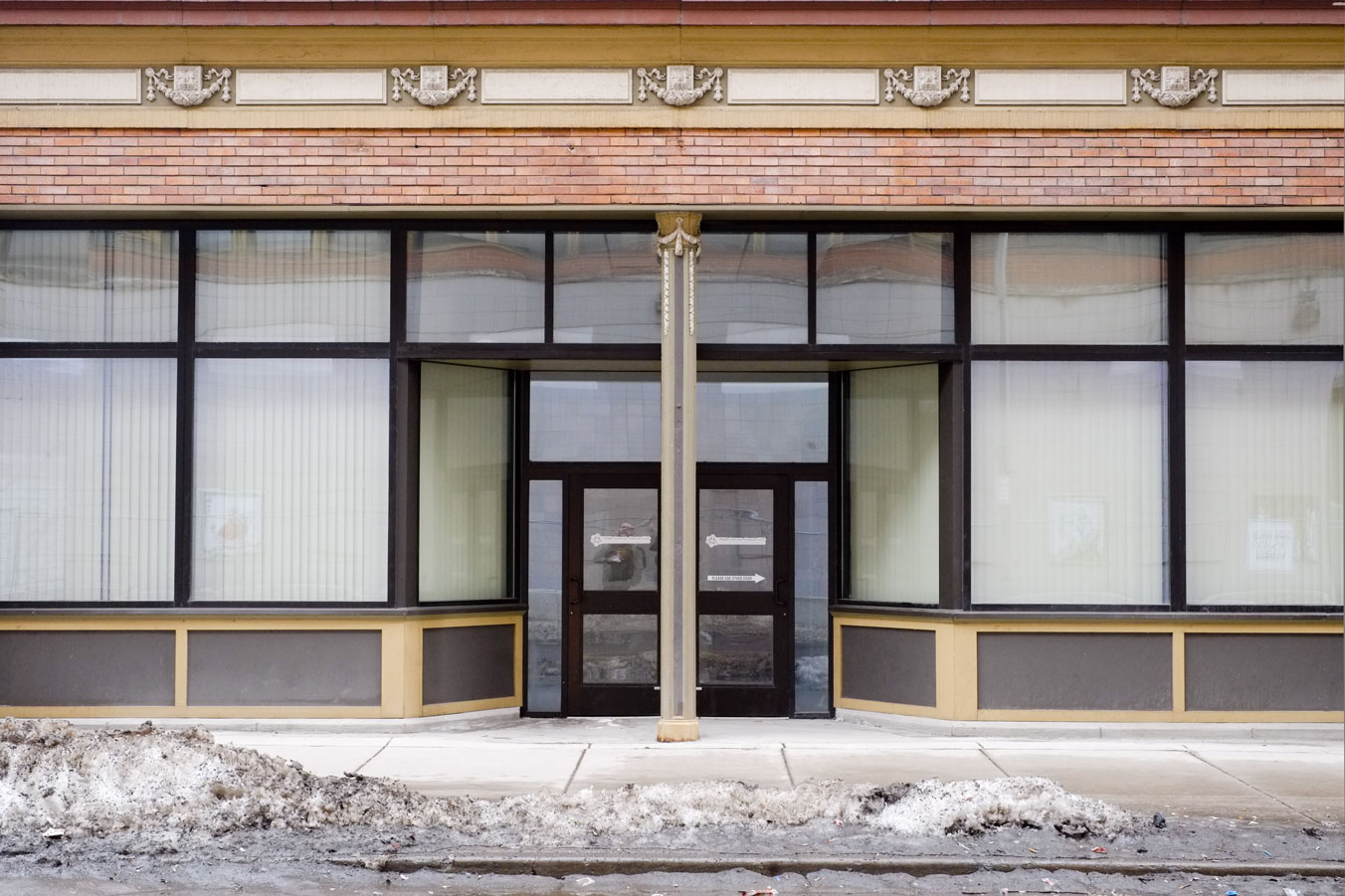 A second attempt to find a restroom in Buffalo is foiled at Caffé Lococo, a diner in a former AM&A's department store warehouse—now ground-floor offices with loft apartments above. Billy Brown heads next door to a ballet studio, where he finds a restroom but forecloses upon the opportunity to use it—the result of an uncomfortably homophobic exchange between Billy and a male ballet dancer. Billy then kidnaps doe-eyed ballerina Layla (Christina Ricci), the perfect "wife" to show off to Mom and Dad.
---
Film Location No. 5: Behind St. Joseph's Collegiate Institute
106 Wilton Parkway, Tonawanda, NY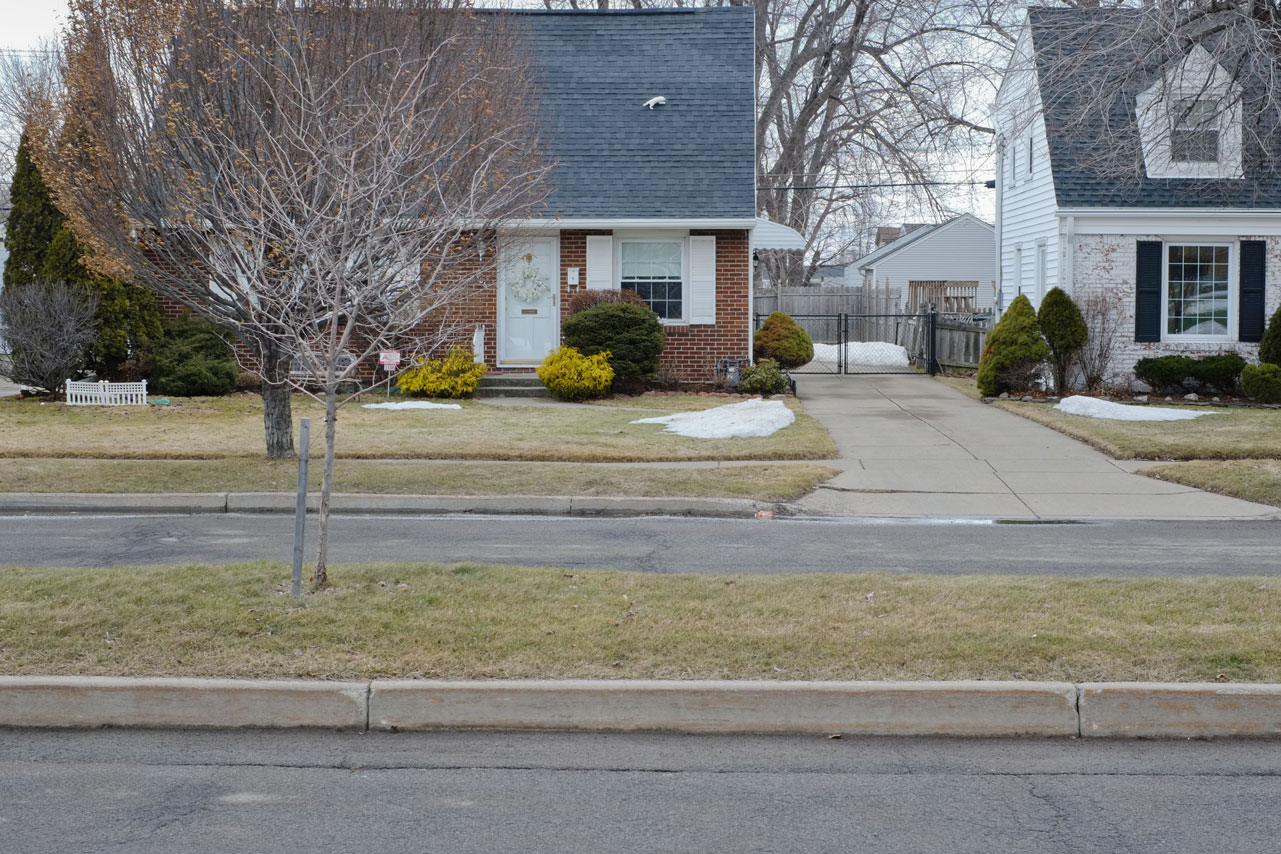 Billy drives Layla's shifter car to Wilton Parkway, where his long quest to relieve himself is concluded at a tree behind St. Joseph's Collegiate Institute.
---
Film Location No. 6: Billy Brown House
174 Delta Road, Amherst, NY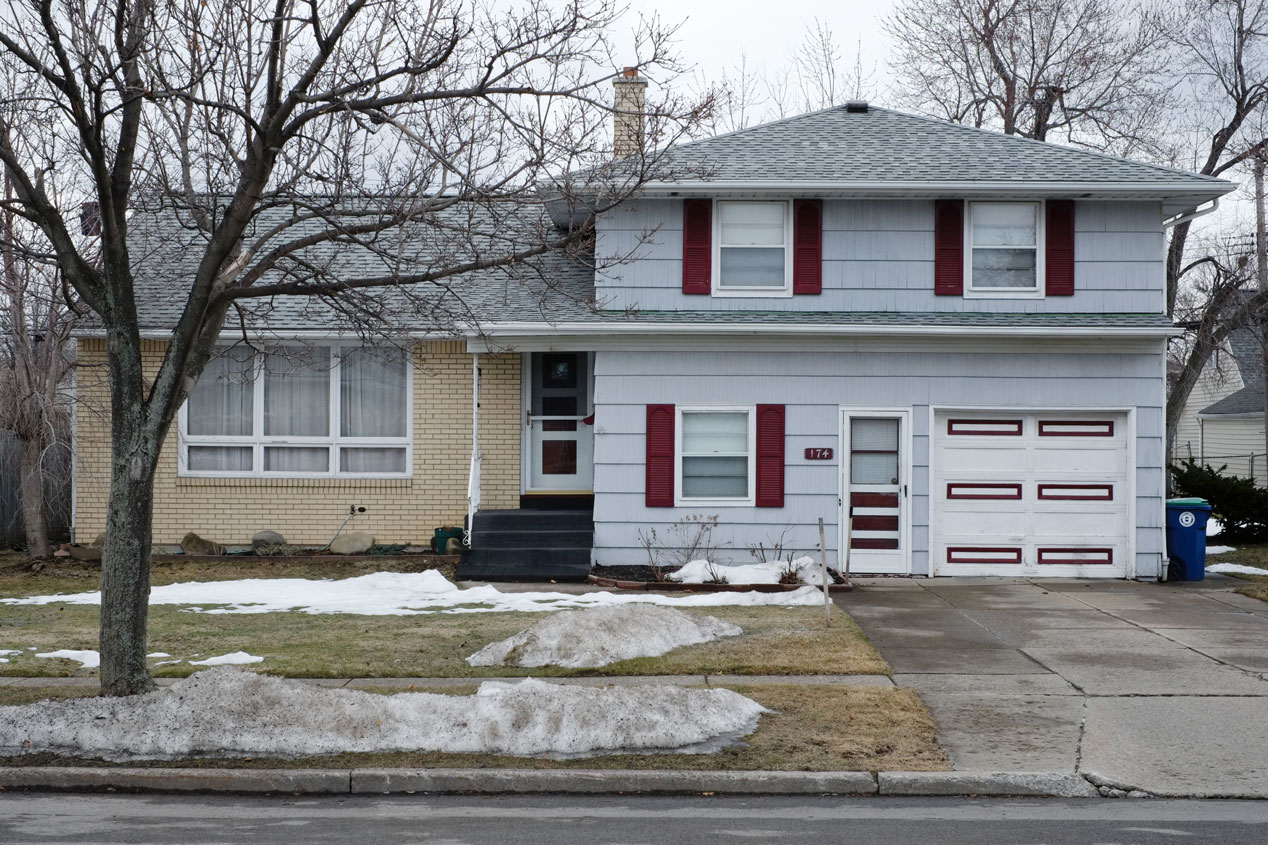 Billy Brown and his "wife" arrive at the home of his parents, played by Anjelica Huston and Ben Gazzara. Desperate to demonstrate that he's made something of his life, Billy forces Layla ("Wendy Balsam") to play the part. She recounts absurd stories of her job as an admiring typist girl at the CIA, where Billy is a top agent. Dad is not convinced, and Mom, her eyes glued on a television recording of Super Bowl XXV, isn't listening. Fun facts: the film location is Vincent Gallo's boyhood home; $20,000 was spent on Anjelica Huston's wig alone, out of a $1.5 million budget; the song Billy's dad sings to Layla, titled "Fools Rush in Where Angels Fear to Tread," is a lip sync to a recording of Vincent Gallo Sr., Vincent Gallo's father; Ben Gazzara ad-libbed the part where he shoves his face between Christina Ricci's breasts at the dinner table.
---
Film Location No. 7: Recckio's Bowling Center
2422 South Park Avenue, Buffalo, NY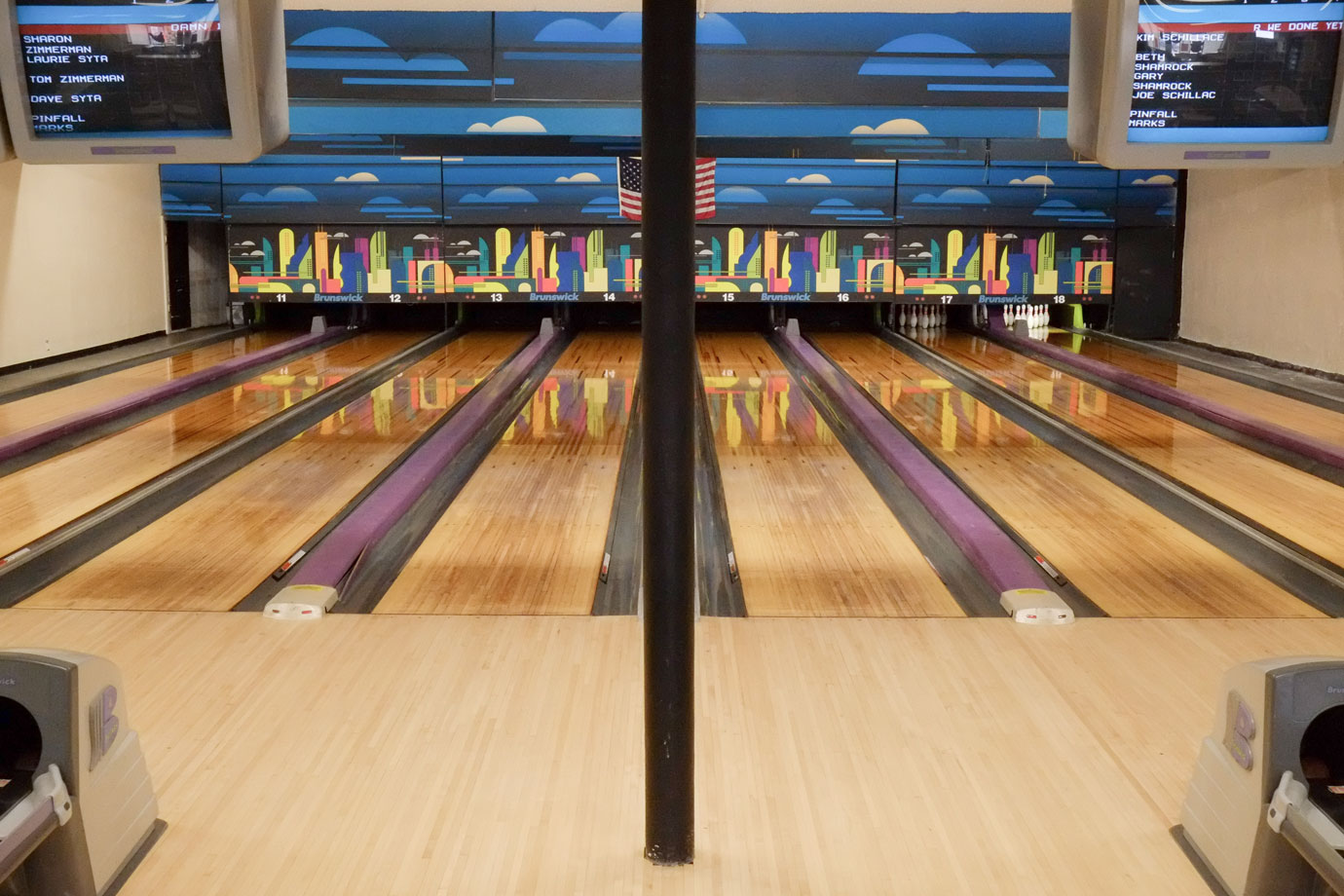 Recckio's, now the South Buffalo Bowling Center, is the location of Christina Ricci's tap dancing solo, perhaps the most memorable scene of the film. You, too, can tap dance at the very pole where Ricci did her thing—at the south side of the bowling alley, center aisle. Fun fact: Several of the tap hits on the soundtrack do not match Ricci's foot movements.
---
Film Location No. 8: Denny's
951 Niagara Falls Boulevard, Amherst, NY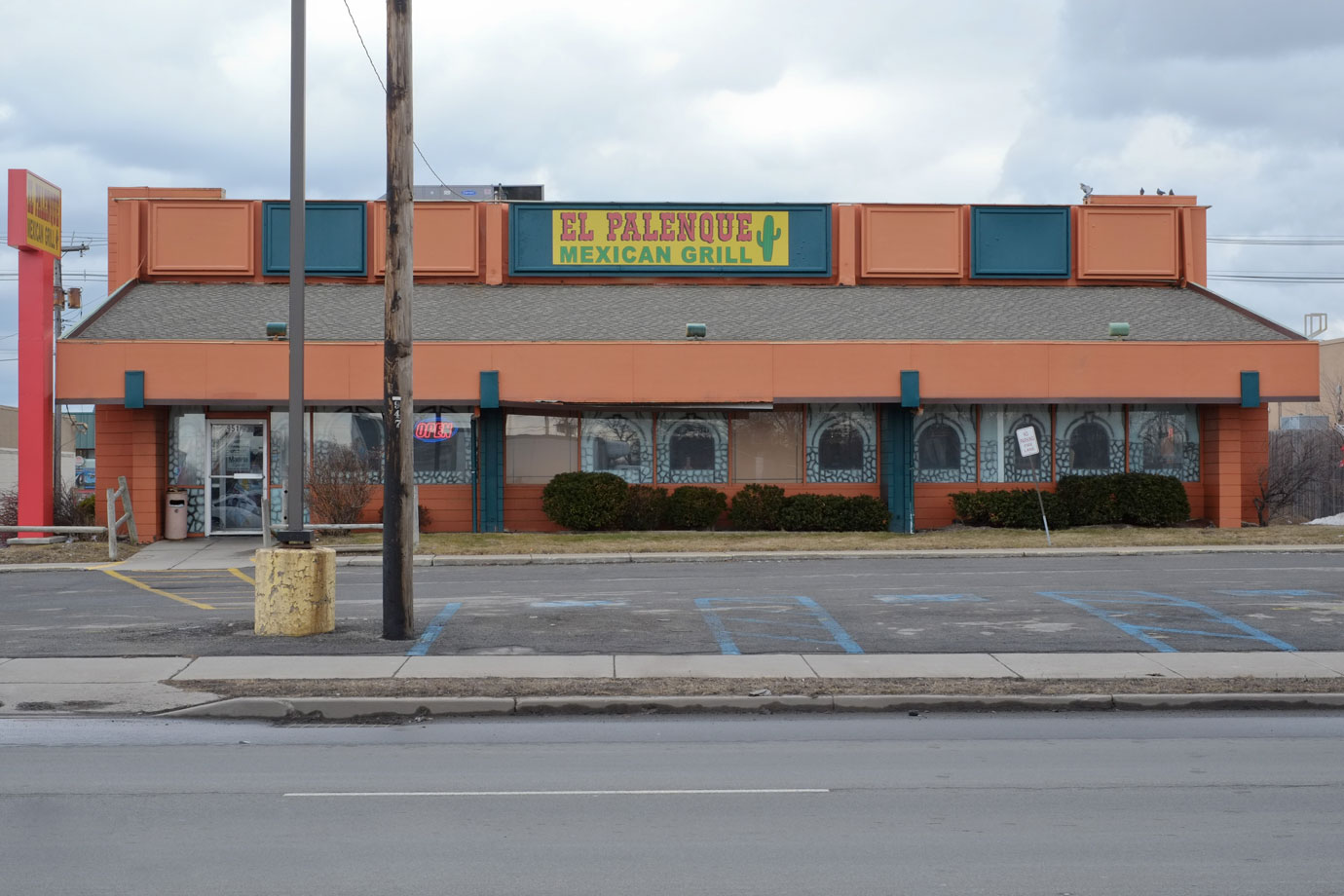 A former Denny's, now the El Palenque Mexican Grill, is where Billy Brown comes face-to-face with the real Wendy Balsam, his high school crush. Fun fact: El palenque is Spanish for "cock-fighting arena."
---
Film Location No. 9: Mobil gas station
2965 Sheridan Drive, Tonawanda, NY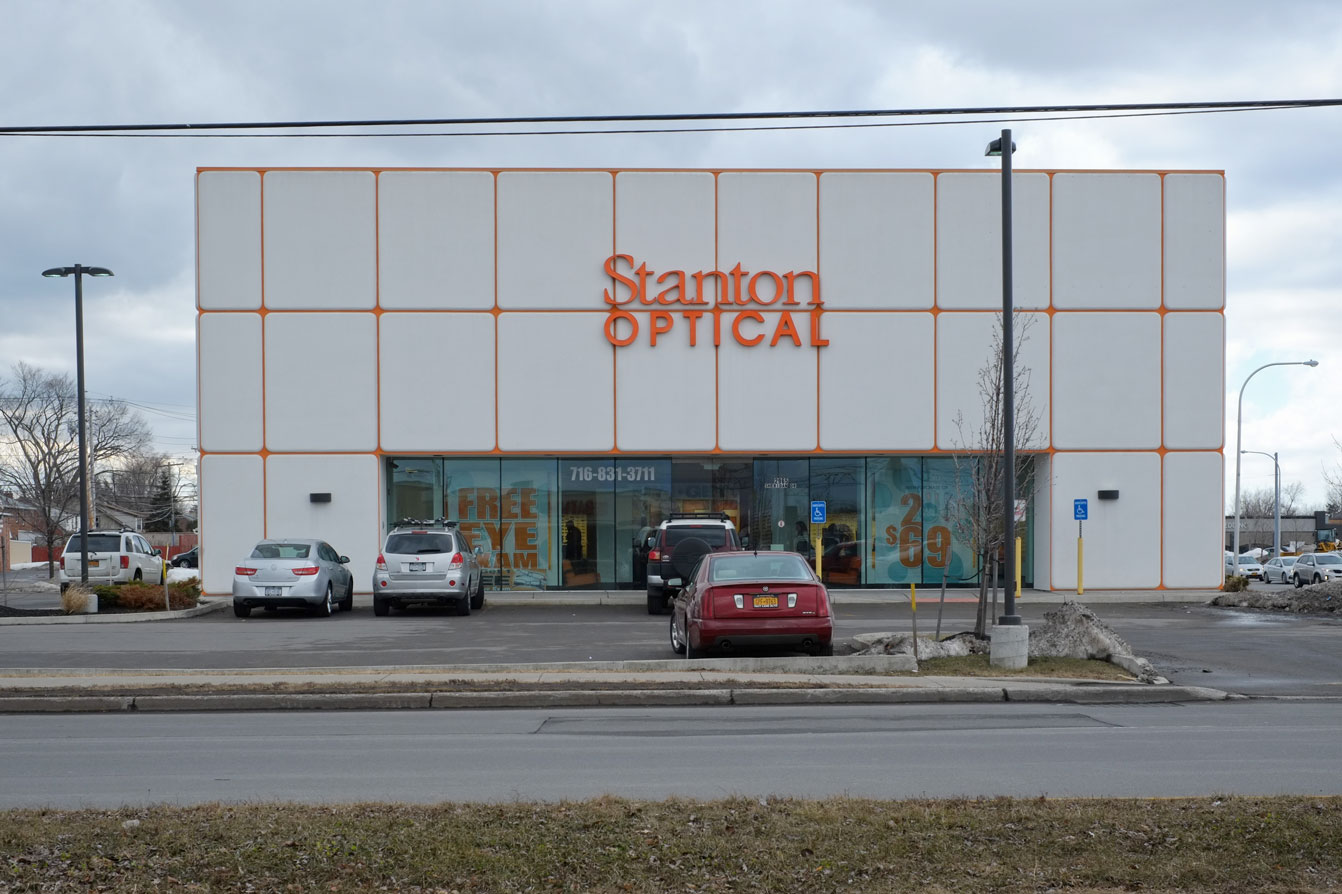 Billy flees Denny's—and Wendy Balsam—and searches out a restroom at the Mobil gas station across the street. The station doesn't have a restroom, so back to Denny's he goes. The Mobil station, which has since been demolished, is now the site of Stanton Optical.
---
Film Location No. 10: 10 Motel
3720 Lakeshore Road, Hamburg, NY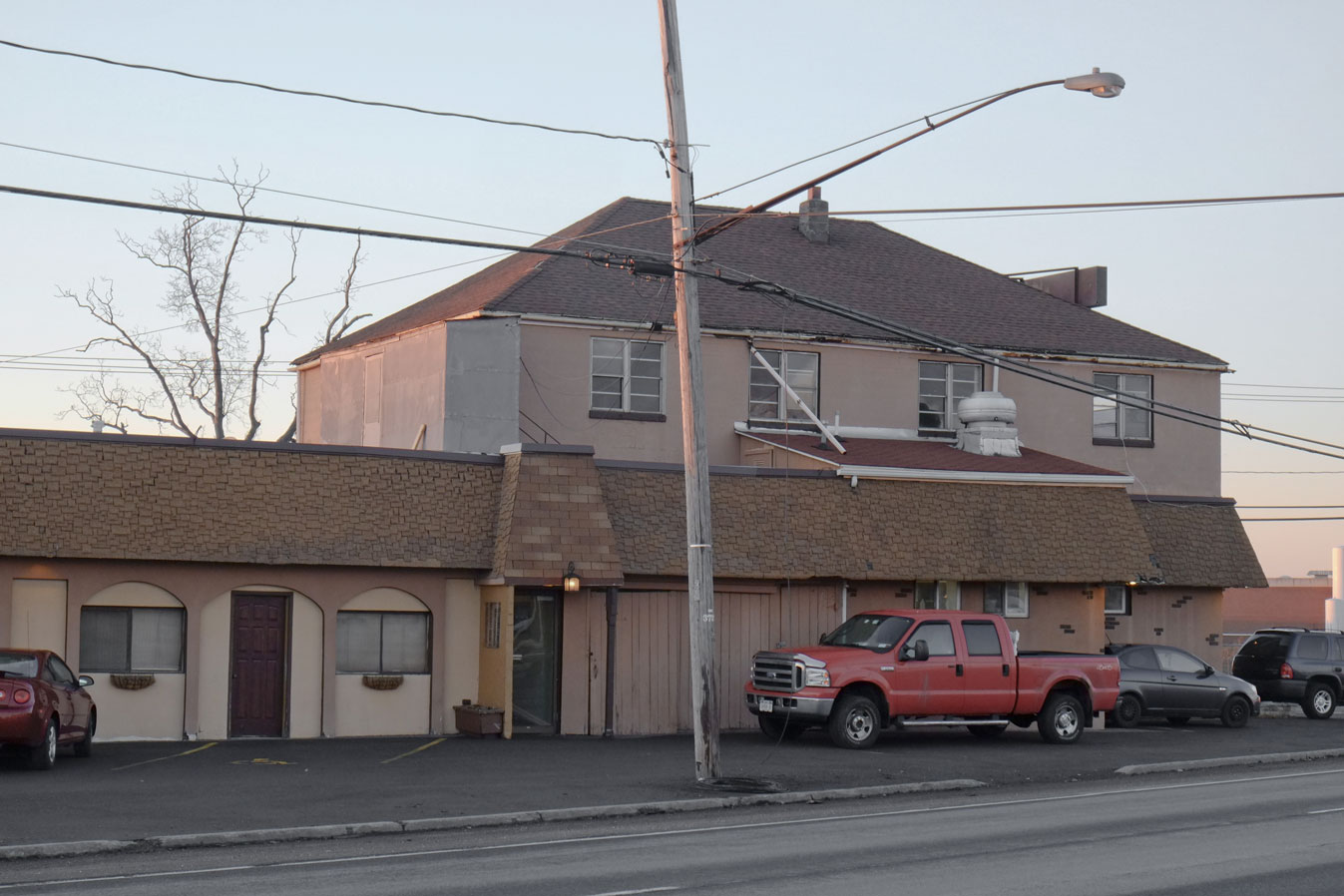 The 10 Motel, where Billy Brown first comes to appreciate Layla's affection, is now the Rust Belt Bar and Grill. If you span time there, be sure to try the Rust Belt mac 'n cheese! Fun fact: When Billy and Layla check in at Motel 10, the clerk tells them that check-out time in 11am, but a sign on the wall states the check-out time is noon.
---
Film Location No. 11: Scott Wood's Solid Gold
3747 Lakeshore Road, Hamburg, NY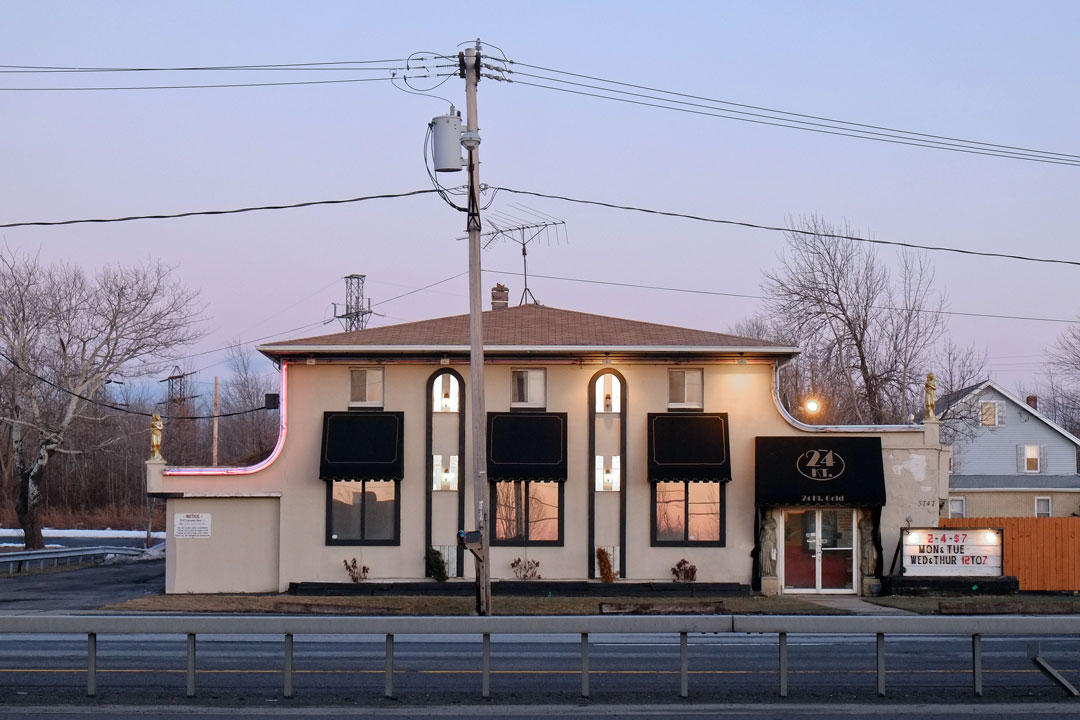 Billy's mission to kill Scott Wood—a fictional character based on former Bills kicker Scott Norwood, whose missed field goal led to the team's Super Bowl XXV loss—leads him to Scott Wood's Solid Gold. The film location, 24 Kt. Solid Gold, is still a strip club today. Fun fact: In Buffalo '66, the fictional location of Scott Wood's Solid Gold is the corner of Niagara Street and Hertel Avenue, not Lakeshore Road where the scene is filmed.
---
Film Location No. 12: Dickie's Donuts
770 Hertel Avenue, Buffalo, NY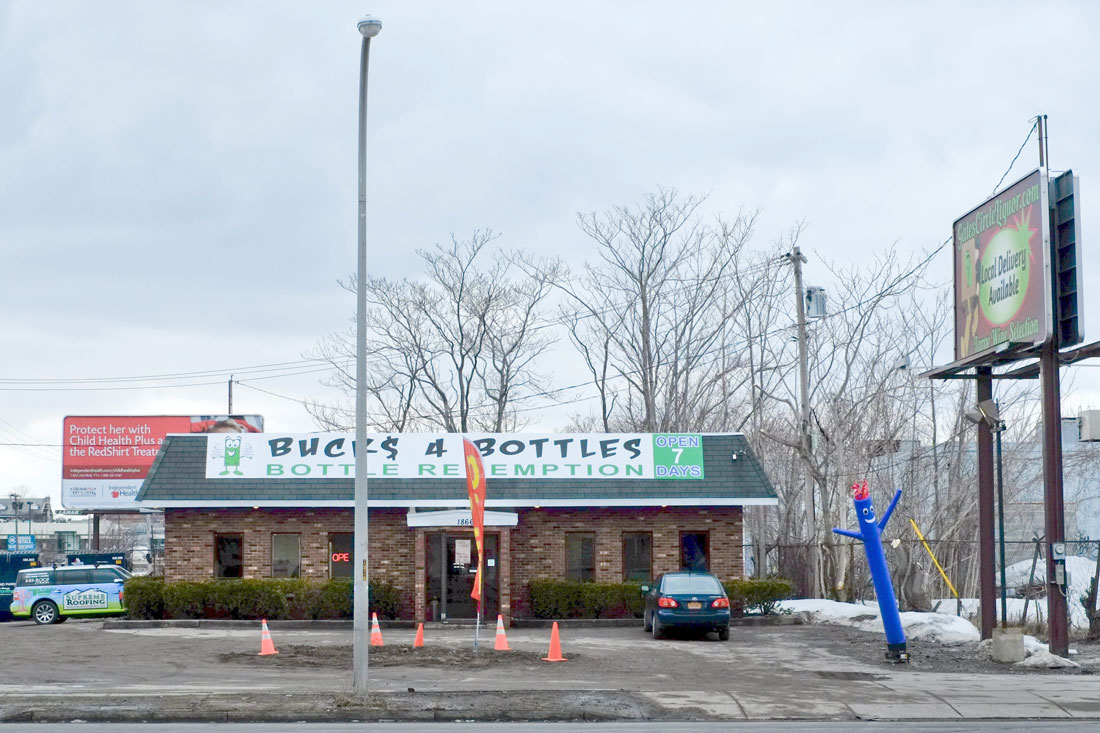 After Billy changes in his plans, he heads to Dickie's Donuts to buy Layla a hot chocolate and heart cookie. The Dickie's Donuts has since closed, and the building is now occupied by Bucks 4 Bottles Bottle Redemption.
---
If you haven't purchased tickets yet, booking online is suggested. The North Buffalo Organization is hosting a pre-screening party at Més Que, 1420 Hertel Avenue, at 5pm. Julian Montague will have screening posters available for sale the night of the screening.
---
Photographs by David Torke.