Etc.
Something Old, Something New…
by
/ Mar. 30, 2016 3am EST
Something old,
something new,
something borrowed,
something blue,
and a silver sixpence in her shoe.
Could these good luck charms from the old English rhyme be something we should incorporate into more than just the upcoming wedding season? Perhaps so!
Take a peek into your closet: What do you see? Dresses worn once, maybe twice, never to be worn again? A drain on the wallet and a waste of valuable closet space.
From a financial perspective, how many fundraisers, parties, and weddings will you attend this year? Let's say you plan to attend five of these events in the coming year—buying a new dress for each occasion could cost you a small fortune. Wouldn't it be nice to be able to rent the perfect dress for a fraction of the cost? In fact, you can. Why would you want to rent a fabulous dress? You wouldn't own the piece, but do you really need to? 
Social media thrives on showcasing celebrities in the latest fashionable party attire. Whether you're the one in front of the camera or not, your look is on display, limiting the future wearability of your special occasion outfit. And you certainly don't want to be caught twinning with your friend or frenemy! Unique, commitment-free fashion that you rent gives you the luxury of wearing a one-of-a-kind, red-carpet-worthy look that you can afford. 
Websites such as Rent the Runway, Le Tote, Gwynnie Bee, Swapdom, and Bag, Borrow or Steal have given fashion-forward and cash-challenged women the opportunity to wear designer dresses and accessories at a fraction of the cost of new. 
Did you know you can rent true vintage and formal wear, and theme party attire locally as well? We've found some places around town willing to loan you their threads for your special occasions: DC Theatricks, Richel Formal Wear, Marty's Formal Wear, Men's Warehouse, and Divine Finds, to name a few.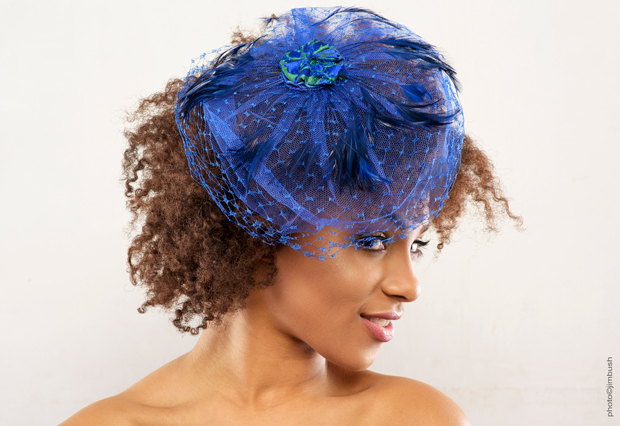 We had a chance to catch up with one of the local pioneers of this idea, Danielle Suppa, owner at Divine Finds, about the charming bridal verse, and here's what she had to say:
"Something borrowed? Celebrities do it all the time," she says. "They don't usually buy the gowns; they borrow a dress from a preferred designer through their stylist's recommendations. In 2001, Julia Roberts accepted her Oscar for Erin Brockovich in a dramatic velvet-and-satin vintage Valentino gown from the designer's 1982 collection dedicated to movie stars. 'Vintage' became a fashion buzz word after that. In 2004, I reached out to my customers to see if renting clothing was something they would do. With quality vintage pieces harder to find, I wasn't able to offer my customers a fair market price on my pieces. My mentor convinced me that rentals were the way to go."
Suppa adds, "I find many of my pieces from the original owners at estate sales and through private sellers. The original owners bought from legendary local stores like L. L. Bergers, Hens & Kelly, and Hengerers'. These classic Buffalo stores had buyers that traveled to New York City and brought back beautiful garments. The owners loved them and kept them in their closets for decades."
Like every major city, Buffalo was once home to numerous bustling retail stores that clothed generations of Buffalonians with the practical and affordable to the highest of high fashion. One such store specializing in haute couture was L. L. Berger, founded in 1905 and closing in 1991.
​Compared favorably to iconic stores such as Saks Fifth Avenue, Lord & Taylor, and Neiman Marcus, Berger's was called a "temple of fashion" when it opened its flagship store on Main Street in 1929.
​Today at 500 Main Street, retail has returned to where L. L. Berger began. Furnishings is one of a number of retail stores now open on Main Street. Owner Joe Incao serves up an assortment of distinctive, affordable gifts and home accessories, many priced at $50 or less. He worked for L. L. Berger selling shoes and thus found it fitting to open his store in part of their famous flagship building. At Furnishings, customers can browse art books, home décor, unique Buffalo-themed items, and more: Be sure select some delectable treats for man and beast. (A frequent visitor stops by regularly with her four-legged friend in tow.)
​Downtown Buffalo delivers that "something old" neighborhood feel, and Main Street's "something new" retail group encourages further expansion. Wherever you live, now is the time to head back to Main Street and explore! With plenty of parking available and the return of auto traffic alongside the Metro Rail, come wander through the fine shops and reminisce about historic Buffalo's past and support the pioneers revitalizing the downtown core.
---
Credits:
Story by Joe Dietrich and Maria Provenzano
Fashion Photos by Jim Bush 
Wardrobe: Divine Finds
Models: Foxy Diamondz Dancers 
Stylist: Danielle Suppa, assisted by Holly Scharnweber
Hair: Jenna Ciffa, Jenna Kathryn Salon 
Makeup Artist: Elizabeth Franco