Etc.
Buffalo's Fashion Bloggers
by
/ Mar. 30, 2016 3am EST
Like many people discovering their love of fashion for the first time—before there was Instagram, or the explosion of the now trendy and numerous fashion bloggers—I obsessed over magazines, endlessly scrolled through Tumblr posts, and found the few and far between fashion bloggers who started it all. The joy that I felt discovering The Sartorialist by Scott Schuman, a collection of street-wear looks he snaps in cities all over the world, could not be matched by anything else I was exposed to at the time. On my first trip to New York City, I dreamed of putting the perfect outfit together and running into Mr. Schuman on the street and having him ask to take my picture. What could be better?
More than just inspiration, fashion blogging provides a glimpse into the fashion world for anyone, and to have their own style and ideas appreciated by others. Fashion is about feeling confident, no matter what you are wearing, and fashion bloggers feed that confidence and inspire new trendsetters. Today, the web is overrun with people calling themselves bloggers and trying to jump on the fashion blogging trend brought on by Pinterest outfit boards and Instagram, and further perpetuated by online lifestyle magazines and celebrities who have decided they can tell the masses how to dress, too. It can be hard to decide which blogs are worth your time, and which ones you can avoid. Here is a collection of the best fashion bloggers in Buffalo to follow for a hometown spin on following trends and styling your next outfit.
---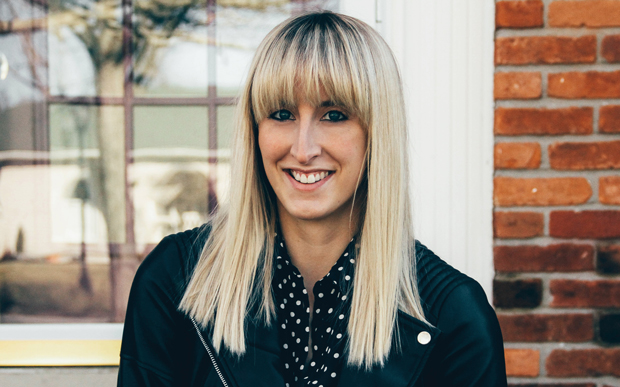 ​Ashley Schaffert owns the blog Morning Glory. Although the blog, and especially her Instagram @morninggloryblog, is dripping with style and her fashion sense, she describes herself as a photographer and artist first before anything. 
Schaffert and her husband recently relocated back to Buffalo after moving to Boston post-graduation. ( She earned her bachelor's degree in studio art and photography at the University at Buffalo in 2010.) She may be considered a late bloomer to the fashion game, as she did not even think about what she was wearing, or that anyone else may be interested in it, until the move to Boston.
Once in Boston, Schaffert found room to grow as a fashionista, and so began her blog in January 2014. 
While networking and finding a place for herself in a new city, Schaffert came across a variety of people who were successfully working as fashion bloggers. 
Working full-time in the city, there was no way to fully commit herself to running her new blog and freelance photographer business, so the new family made a change. Like many millennials searching for something affordable, they came back to Buffalo to escape the high rents and cost of living. Schaffert is now able to run her blog and freelance business as her primary job, from their new home right outside the Buffalo city limits. 

When visiting Morning Glory, you will be overwhelmed with the fantastic photography and immediately notice a theme. The theme spills over from Schaffert's own life and closet into the blog. Instead of focusing on making her closet match the now trendy "capsule closets" and the less-is-more phenomenon, she focuses on curating her closet to match a theme. Trying to focus on acquiring pieces that are black or neutral in color and simple. Also finding pieces that she knows will last and are well made. By adding in statement pieces such as shoes, bags, or accessories like belts, Schaffert is able to expand on her theme and personalize each outfit.
Living in Buffalo limits access to he most on-trend and designer pieces. This leads a blogger like Schaffert to adopt items from so-called "fast fashion" brands. There has been a lot of controversy around these businesses and the amount of waste they create by encouraging people to wear something once and discard it, but they may be the best that people living in a city that's somewhat fashion-challenged can do. 
Schaffert recommends using these brands for obtaining pieces that you would normally not be able to afford from high-end designers, and to look for things that speak to your own sense of style that you can manipulate in ways others cannot to make your own. Pick pieces you know will be valuable to your collection, no matter the price.
One thing missing from Morning Glory are posts that focus mainly on "trendy" items. Schaffert does not cover the popular pieces that you will find on other blogs or on a person coming back from the mall. Instead, she focus on things that fit her own style, whether they are on-trend or not.
At the moment, Schaffert is preparing to redefine Morning Glory. After she and her husband get acclimated Buffalo, the plan is to expand the blog with more Buffalo-related posts, including covering some live music and interesting locations.
Where is your favorite place to shop in Buffalo?
Modern Nostalgia.
If you could give one piece of fashion advice what would it be?
Stay true to yourself. Wear what you like, not what you think other people might like.
Where is the best place in Buffalo to take a selfie?
Murals in Allentown.
---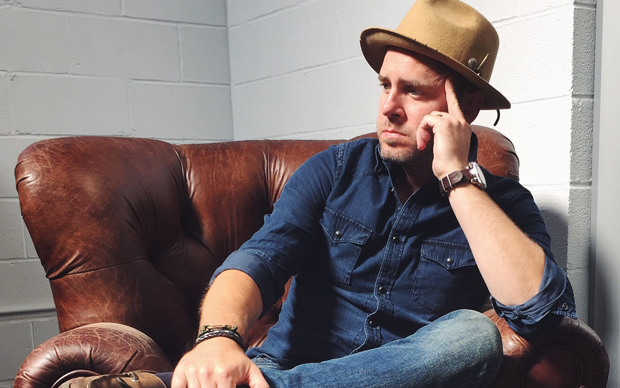 Chris Bissonette has been running the menswear blog Buffalo Dandy for almost five years now. He first started out in fashion by thrifting and tailoring his own pieces. But he always remembers being interested in the way he looked. Bissonette has lived in Albany and Vermont, has a degree in graphic design, and even began his own fashion line before settling in Buffalo.
Buffalo Dandy provides a definition: "Dan·dy: A man who places particular importance upon physical appearance, refined language, and leisurely hobbies, pursued with the appearance of nonchalance in a cult of Self. Historically, especially in late 18th- and early 19th-century Britain, a dandy, who was self-made, often strove to imitate an aristocratic lifestyle despite coming from a middle-class background." That definition closely mirrors what Bissonette when first searching for a style to emulate: Look at what the cool kids are wearing, like Abercrombie & Fitch. (Visit the blog to read Bissonette's insight into their rebrand.) But it also fits a culture that can be found in working-class Buffalo, striving to be seen and embracing a self-made lifestyle.
College and travel influenced Bissonette's style and fashion choices, eventually leading him to Buffalo and the "dandy lifestyle" that he promotes on his blog today. Three-piece suits might not be for everyone, but his blog will show you how to work classic menswear in with todays' trends. (For example, On his blog, Bissonette provides tutorials on tying the perfect bow tie.) Bissonette endorses classic men's fashion you can wear day to day. Bissonette realizes that the culture is changing and heading toward the "athleisure" phenomenon, he argues it is possible to look put-together and casual while not wearing sweatpants.

Bissonette has come across the criticism that blogs are presenting a staged or even fake lifestyle. That they all just work off a template and fail to reflect the realities of a reader's life. He accepts that people feel this way but argues that fashion bloggers are capturing their own lives—what they do and wear. One way to look at fashion and style is as a costume or a suit of armor that can shield you from what people might think of you. Wearing something stylish and professional not only makes you look that way to other people, but makes you feel more confident, which in turn causes you to act confident.
Some people may feel that it is not worth the time and cost to dress well, or may find it impossible to find the clothing they want to wear at an affordable price. Again, fast fashion is a great way for people to combat that feeling. Bissonette believes that the brands most associated with fast fashion are creating more classic and lasting pieces to compete with each other and to cut down on waste. He recommends staying away from the "capsule closet" trend, though, saying that it is to easy to get bored when you have a limited number of pieces to work with, adding, "You can never go wrong with the classics." Also on his list of tips is to invest in pieces that people see first, like shoes and jackets. Most importantly, Bissonette says that it is important to remember to dress for the occasion. "Walk the line but don't cross it," he says, advice that can be especially useful in Buffalo. (It is easy to alienate people with a professional look in a city that prefers football jerseys.) It is important to feel confident in whatever you are wearing and try to make a good impression. 
What's the most fashionable meal to eat?
Scotch on the rocks.
What's your favorite fashion movie?
The Great Gatsby from 1974 starring Robert Redford.
If you could give one piece of fashion advice what would be?
One of the most repeated pieces of fashion advice I give on the blog is "Wear what you dig." It's a line borrowed from the movie Boogie Nights, but I think it is one of the most honest pieces of advice anyone can give. Be comfortable in your own skin. Don't worry about what everyone else is wearing and create/celebrate your own style. Oh, and please stop wearing crew-neck tees with button-down shirts. Invest in some v-neck undershirts. It will take you outfit from "novice" to "pro" in an instant.
---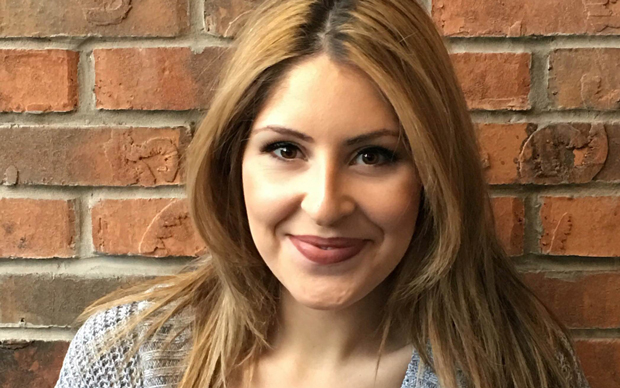 One of the newest fashion blogs on the Buffalo scene is Write. Style. Travel. by Lucy Lopez. Lopez splits time between Buffalo and Puerto Rico. Because of this she brings a unique view to the Buffalo fashion scene, identifying trends from snowy Buffalo and the warm beaches of the Caribbean. A recent graduate of Buffalo State, Lopez was looking for a way to create a professional identity for herself outside of school. With her previous experience interning for Buffalo Fashion Week and working for the newspaper at Buffalo State, fashion blogging seemed perfect. Lopez's blog gives perspective employers a place to see her personal and professional side together.
"It's so cool that just from a hashtag someone from Europe or across the country can find your #ootd post and like your photo," Lopez says. "I think it creates such a fun community, and I love that bloggers are kind of all connected."

Trends usually hit Puerto Rico a year (or at least a few months) before Buffalo, so Lopez is always on or ahead of the game. As opposed to our other fashion bloggers in this article, she is a fan of the "capsule closet" and uses it as a base for her closet that she can wear both places. But she also recognizes the importance of fast fashion brands when it is time to fill it in, no matter where she is residing that week. Lopez also recommends using the idea of a "capsule closet" as a base to build your own personal closet. Invest in a few high-end pieces that you will wear for multiple seasons, she says, and leave the rest to evolve and change with your mood and the seasons. Using fast fashion as a resource allows you to, as she puts it, "try on trends" before you commit to them or decide to purchase a high-end version. And with access to more pieces at lower prices, you are able to dress for your mood every day. "Fashion is about who you want to be," Lopez says, and not worrying about what other people think about you and what you are wearing. Before getting dressed, Lopez recommends thinking to your self, "Who could I meet today?" It is a great way to make sure that you are always giving off the vibe you want to potential friends and employers. On her blog you will find many travel tips and get to see her view of cities across the United States. 
What's the most fashionable meal to eat?
Avocado toast, of course! It's always pretty and makes for an adorable breakfast Instagram post.
Where's the best place in Buffalo to take selfie?
I'm going to have to say Canalside. I cannot wait for warmer weather and when Liberty Hound hangs their strings of lights! That, plus the water, makes for a great photo.
Who is your favorite fashion icon?
Olivia Palmero! She's a real-life Blair Waldorf. 
---
  …SOME MORE OF OUR FAVORITE LOCAL STYLE BLOGS »   
---
---
---