Music
by
/ Feb. 11, 2015 8am EST
I'm on the fifth floor of the Tri-Main building, surrounded by Tommy Nyugen's interactive installation for "Me Plush You Long Time." Artist Sean Louis, upon greeting me, picks up one of the colorful plush creations and hurls it at my face. A brief plush fight breaks out—bright designs and tentacles flying through the air. This is what it's like being in the orbit of Lesionread. If you see soaring stuffed animals, inflatable swords, dancing red men, and large flashing lights, you're either at a one of her shows, or you may want to consider checking yourself into a hospital.
The hardworking and confrontational do-it-yourself artist has been a vibrant figure in Buffalo's art culture for over a year now, and is about to drop her first full-length album Greatest Hits Vol. 1. Louis, the creative mind behind Lesionread, has already released hundreds of songs under that moniker through discs, flash-drives, and mp3s, but says has shied away from releasing a full length record. "It wasn't until now that I felt confident I had such a solid group of tracks to mass produce and distribute. Obviously there is a humor to the name, but I've been crossing between so many different angles of experimental pop songs, it's nice to be able to have a way to conceptually unify them."
Louis started out by crafting avant-garde electronic noise pieces that have since been honed into electro-soul. Her vocals inject a raw humanity that hops and skips over the hammering and sliding of various synths and sound sequencers. Through audio manipulation, Louis' voice takes on elastic qualities, stretching across the spectrum from ethereal and soulful to comedic and odd. Even without effects she has a magnificent range, and the marriage of the organic with the electronic makes for a delightful contrast.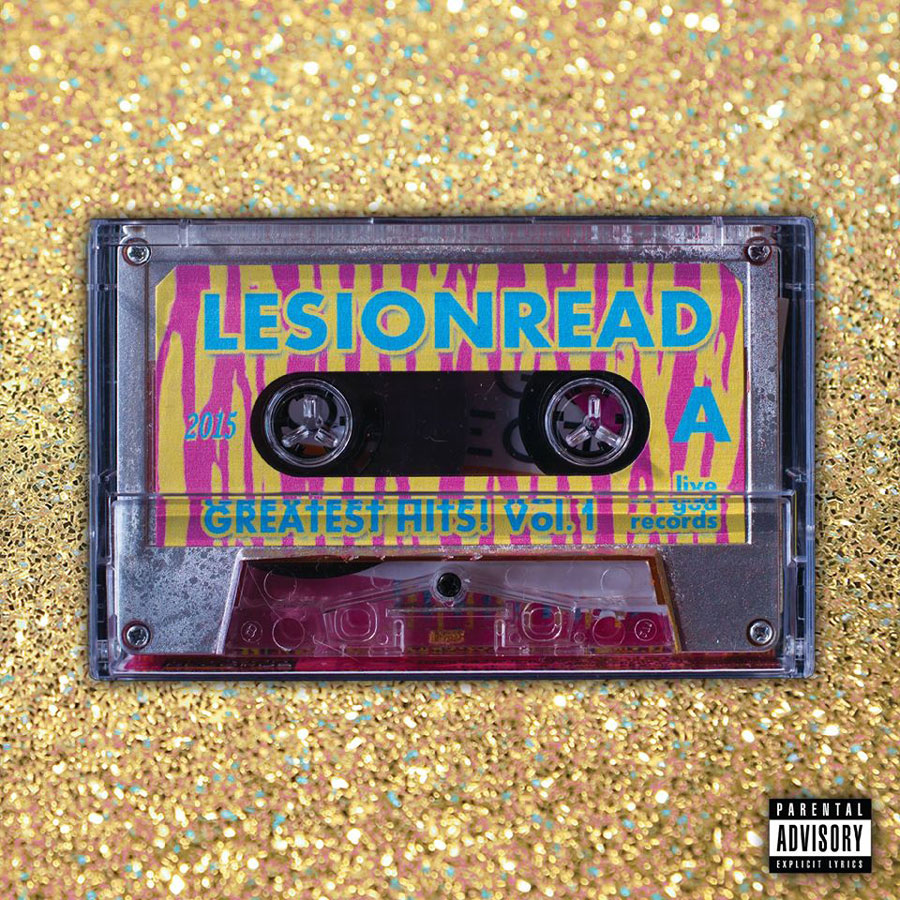 In addition to slinging out musical jams, Louis has also cultivated various art installations, and is an experienced digital video artist. She plays well with others, and has shot and edited several tripped-out videos of exceptional quality for Buffalo bands such as the Sleepy Hahas and Aircraft. Her own videos open up a wormhole into a pastel-colored world of the unexpected. The zany assault on the senses that is her latest video, "ART ALL DAY $$$," was filmed in an attic with a make-shift green screen, and features cameos from various other local musicians. Lesionread's live performance is an outlandish wonder to behold. The concerts focus heavily on crowd interaction and participation. Louis has become almost infamous for being a catalyst of wild behavior. There is an element of childlike nostalgia that comes from tossing around one of the aforementioned plush creations, either for a game of keep-it-up or as a harmless weapon. Confetti, silly string, balloons and a mattress pad have all made appearances during performances.
Louis maintains a crucial element of fun and surprise. Each show provides a unique and meticulously prepared experience for the audience. "I hate making people feel uncomfortable, but I much love weird and experimental things. It's a dilemma. It's just that at this point in my career, I should be experienced and charming enough at my shows to make even the most normal of strangers feel at home enough to get funky and hedonistic at some level. If I make someone purely uncomfortable, then they won't see the value in the music or imagery. That being said, I do understand that any time a new idea is introduced to a body, there is a sort of auto-immune response, ready to fight it. So ultimately, there is a good kind of uncomfortable and a bad kind of uncomfortable, I just need to be able to interject the good kind into people's heads."
Even Lesionread's merchandise is innovative, including canisters of silly string and nail polish amongst T-shirts and other, more typical paraphernalia. Her music has been distributed through CDs as well as custom flash-drives, but Greatest Hits Vol. 1 will be released on cassette tape. When asked about what she would like people to take away from all of this, she says "I've learned my focus should be on creating and making sure that what I'm creating reaches people. They can get whatever they want out of my art. After that, as long as what they get out of it is something positive, I'm happy."
Lesionread's album release show will take place at Dreamland, which has become a local hotbed for artistic progression and expression. Louis says that attendees can expect interactive experiences like spin the bottle, as well as free wine for kissing couples since it's on Valentine's Day. "We've been building a cool balloon installation that everyone will experience from the inside. I'm gonna finally fight Sleepy Haha's lead singer Pat Butler and settle our aging dispute once and for all. I've got new surprise props. I'll be playing all the hits."
---
Lesionread
w/ Sleepy Hahas, Jon Bap, and Planet Three
Friday, March 20th at 7PM
Dreamland, 387 Franklin St.