Local
Uncle of Alleged Shoplifter Slain by Buffalo Police Speaks Out
by
/ Jan. 4, 2019 12pm EST
James Bible is a civil rights attorney based in Seattle, Washington and a former president of the Seattle King County NAACP. As such, Bible has had a front seat view of that city's challenges with police accountability and its path to a 2012 consent decree from the Department of Justice mandating use-of-force reforms. 
And Bible, as chance would have it, is also the uncle by marriage of Marcus Neal, the man shot and killed by Buffalo Police after an alleged and bizarre shoplifting incident. 
Neal became the fifth person to die by the hands, vehicle, or gun of Buffalo police since February 2017, joining Wardel Davis, Jose Hernandez-Rossy, Susan LoTempio, and Rafael Rivera. Police involved in the four deaths prior to Neal's have all been cleared after investigations by the state attorney general and, in Rivera's case, Erie County District Attorney John Flynn. 
To this point, the official police narrative has been that Neal was suspected of shoplifting from the Amherst Street Wegmans store and was pursued through Black Rock neighborhoods for over a mile until he climbed up on a flat-roof garage behind a house on Gladstone. The 
Buffalo News
reported
 that police radio transmissions indicated that Neal had begun cutting himself with a knife. According to police accounts, Neal was confronted on the garage and pepper-sprayed. He then "charged" at officers, forcing rookie officer Joseph Meli to fire three shots. Neal died the next day at Erie County Medical Center. 
We've spoken with Bible twice over the holidays about his take on the case, about the impact this incident has had on his family, about Buffalo's police accountability crisis, and the relationship between law enforcement and minority communities across the nation. 
Bible informed us that the family has retained the services of Manhattan civil rights firm Neufeld Schek & Brustin to investigate the circumstances surrounding Neal's death. That firm's partners Peter Neufeld and Barry Scheck direct the Innocence Project, an initiative founded by Scheck and Neufeld in 1992 that has exonerated more than 300 people, mainly using DNA evidence. Phone messages left at the Manhattan office and the Rochester office of associated counsel Don Thompson, whom Bible indicated had taken on the case, were not returned. 
The family has serious questions about the official narrative offered thus far by the police department, and they've been stymied in their efforts to gain critical information: The Buffalo Police Department has deflected requests for any videos, documents, or other evidence while it conducts its own investigation. "Ultimately, an investigation that's done exclusively by the municipality does not have the air of legitimacy," said Bible, who hopes that a private investigation will uncover the truth of what happened. 
Neal's death will not be investigated by the state attorney general's office because police claim Neal was armed with a knife. The executive order that triggers an AG investigation in the event of a fatality during an encounter with police is specific to unarmed individuals who die by police hands. 
Bible has been dismayed by the fact that no information about this knife has been released. "If he had a knife, they should have shown it," he said. "They should've taken a picture of it. They should have released it to the community. Nobody knows whether this was a butter knife, a pocket knife that wasn't open, or no knife at all. Frankly, people I've talked to about him don't know him to carry a knife. They just don't. It doesn't mean that he wasn't, but they don't know him to. That didn't make sense to anybody. Because the inconsistencies that have come out from other cases with Buffalo police," Bible said, referencing the Jose Hernandez-Rossy and Rafael Rivera incidents, "there's absolutely no reason to believe the Buffalo Police Department when it comes to police shooting. None." 
Bible openly doubts whether his nephew was even the same suspect identified in the initial service call. "Until there's an adequate investigation," he said, "we won't be sure whether or not he was the person that should have been approached in the first place—whether the approach was  something that was even justified.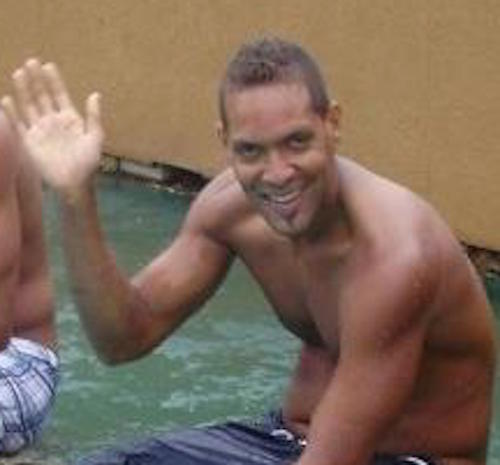 Marcus Neal
"Here's the thing that's really interesting within that in terms of constitutional policing: Even if he had happened to be the person, simply saying that there was a black person that had shoplifted is not enough to approach any black person that might be within, say, 200 feet, a quarter of a mile, or whatever there might be. There's not enough of an indicator, given that they could have looked at video to determine whether or not they recognize the particular shoplifter on the video. I understand Wegmans is a large store that would likely have fixed things or even had a security guard that pointed to the person that said that's him right there. We don't know any of that because they lack transparency in their investigations. And because they lacked transparency in investigations, a certain amount of trust is lost as far as whatever they say after this stage."
The mile-long foot chase involving multiple officers doesn't compute to Bible. "It makes absolutely no sense that you would chase an alleged misdemeanor shoplifter that you hadn't seen on the scene in the actual store committing an actual act for approximately a mile," Bible said. "That flat-out doesn't pass any sort of smell test, I don't think, in any region in this nation. It just doesn't make sense. Frankly, I wonder if they even knew why they were chasing him or not. In terms of transparency, I wonder what exactly is it that they thought was so valuable that they had to chase somebody for nearly a mile? What was it? Was it, you know, sticks of gum? Was it some candy. What was it? This clearly wasn't an armed robbery."
And the way police say the chase ended, with gunfire on the roof of a garage after police had Neal cornered, doesn't add up for Bible. Police claim that once they confronted Neal on the roof, they used verbal commands and pepper spray in attempts to subdue him. "They did an excellent job trying to deescalate this," Captain Jeff Rinaldo of BPD claimed a day after the incident. 
"That's no real means of legitimate deescalation," Bible said."When you pepper spray somebody, you impact their ability to breathe, their eyes feel like they're on fire. Sometimes they feel like they're suffocating. It can be the bewildering. It can be startling. It can impact your balance because your eyes are burning. First of all, it's just a dangerous thing to do on a roof. That doesn't make sense. Going on the roof itself doesn't make sense, either, but it's also just a dangerous thing to do on a roof. The second part is if you authentically believe that they have a knife or a weapon in their hands and you do such a thing, then you're basically assuring that they're going to move in a way that's somewhat unpredictable, because of the amount of pain that they might be experiencing. So they might appear to like be lunging towards you when they're not. You could be creating the circumstance that creates the vision or perspective of dangerousness."
In the absence of video from Wegmans, images of the knife, or autopsy results that will take weeks to be completed and released, the only information the family has to piece together what happened is the official police account and the police radio scanner recordings, some of which were published by the Buffalo News. "The recordings are strange," Bible said, "because they say that they'd basically chased somebody for nearly a mile, climbed up on a roof to meet that person. And then they give these recordings that, frankly, nobody's out of breath. Nobody seems to be in any form of an excited state. You don't hear anybody yelling or screaming in the background about how they're going to shoot or how they're going to kill themselves or how they're going to come after officers if you get closer or anything like that. There's just nothing. So the recordings, in and of themselves, they don't make sense to me, either, and frankly are a real concern for me in terms of the accuracy of validity of the events that are recounted by the officers."
For Bible, this includes the narrative that Neal became suicidal when cornered by police. "What I guess would be confusing to me is somebody that is allegedly running for a mile is somebody that's actually trying to live. It wouldn't make sense, right? If [suicide] was your goal, you could probably do that a lot sooner."
Because of his work in civil rights litigation, and his activism around racial profiling and police accountability, Bible to sees a bigger picture regarding the culture of police power in America. "There is absolutely a domestic violence style of relationship between people of color and law enforcement agencies, where law enforcement agencies have all the power. They can beat you, pepper spray you, shoot you, use their power to tell the community and that person, 'It's your fault that we had to do this to you and if you talk about us, you'll be in trouble as well.' That is the nature of domestic violence and that's the nature of the relationship between people of color and many law enforcement agencies around this nation. The power is rested in one group that can tell you what and decide what actually happened. They can charge you with obstruction for questioning them, and they regularly do, which is another thing that could be evaluated in Buffalo. How many stand-alone obstruction or resisting charges do they file in Buffalo? What does it look like?"
Bible has been in touch with the local police reform organization Just Resisting and former SUNY Buffalo law professor Anjana Malhotra, and said he wishes he had known of concerns about police accountability in Buffalo before tragedy befell his nephew. His message to those concerned about the public's relationship with police is to focus on the contract the city has with the Police Benevolent Association, which will expire this year. "Essentially the city seems to have repeatedly negotiated away its ability to actually bring in new technology, new improvements, and ensure that those that find themselves in Buffalo, New York are actually protected under the Constitution when it comes to account police accountability," he said. "They have a contract that is issued in and signed in 10-year increments. Frankly, that's too much time. They should have a contract that is two to four years at most. So they can evaluate what they're getting, evaluate whether they're able to protect the rights of those that find themselves in Buffalo, and seek improvement in policing and accountability that moves with the times. Buffalo essentially is, I would say, way behind the times in terms of policing. There doesn't seem to be, from what I'm reading, car dash cameras, body cameras, tasers, a truly independent review board…those things that you would traditionally find in a municipality of Buffalo's size, you don't seem to find.
"Most people feel helpless in terms of challenging police power because police power is deeply rooted in the government and deeply rooted in how we're socialized to believe that police are perfect. And I think that, realistically, many officers do the best they can, but they are not perfect, and we always need to find ways to improve and things that create a public opportunity to view what's actually done."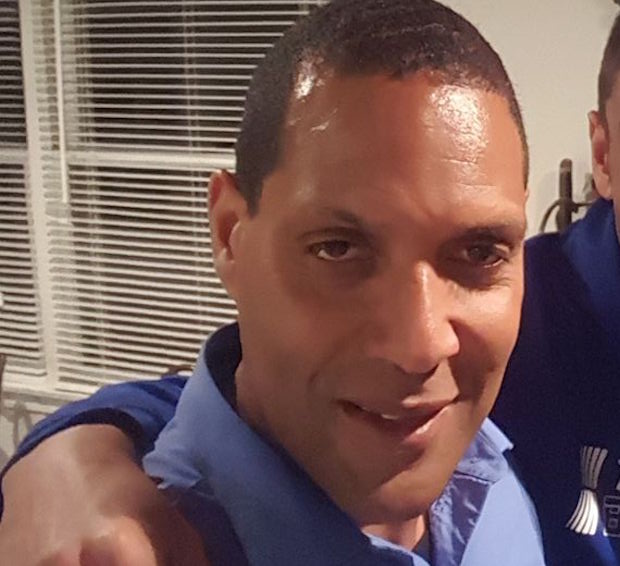 Having police accountability issues hit so close to home has been difficult for Bible and his family. The word Bible kept using was "devastating." "It's just a devastating moment, and it's a devastating moment that is a repeated theme across this country," he said. "And I want people to know that Marcus's life had value. He's a human being. He's a father. He's somebody that many people felt was special. There's a lot going on in his world and I feel like at this stage in our development as a society, we can be better than just shooting people. 
"I definitely have more of an understanding now than I did before: the hopeless situation that some of my clients feel when it comes to a loved having been shot and killed by the police. It puts you in a devastated, a devastating sort of position, where you don't know whether it's right or left, or who to talk to, who you call, where to move, what to say. 
"The loss is compounded by the messaging of law enforcement prior to any authentic investigation. And I think that is definitely something that I learned dealing with Marcus's death and the way that he died. You feel hopeless; you listen to what's being said in the media based on reports coming directly from the police, that they've conducted without any actual full investigation or communication. They go into messaging mode far before any sort of authentic investigation has actually occurred. And their power is tremendous when they go into messaging mode, because they control what information comes in and out. 
"And I think this is why so many families are in a place where they often don't do or say anything when it comes to these circumstances. Because they're hurt, because they're so devastated that they don't know where to move. It took me probably about five or six days of literally being in my house, listening to my loved ones, and then finally thinking: This is what I need to try to do to bring to light what I think about this case. I'm somebody that trains and speaks all over the nation about police accountability changes, policies, plans, and it still shook me to be in that place and really hurt my heart to see firsthand how it was impacting people. To know that his grandfather, who's 95 years old, who leans by his bed and prays every night, the night that he found out was praying once again, and then just started to cry uncontrollably. To know the human costs when we commit such acts can be paralyzing and they can also hide some of the truth about how we can be better in terms of policing because people are paralyzed into not moving. 
"So I think that it was, and still is, remarkably devastating to folks, you know."