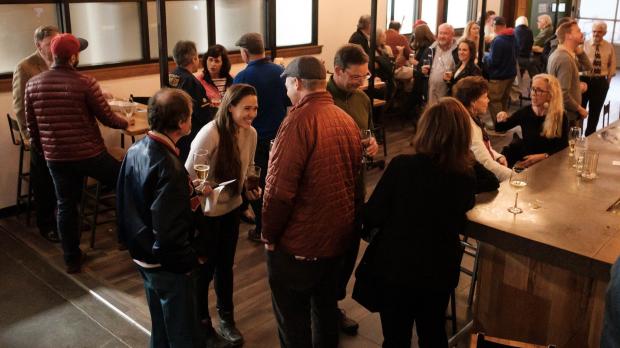 Free Beer, Free Press
[HAPPY HOUR] Locally brewed beer, locally sourced journalism, what a concept! One of our favorite monthly happy hours to check in to inside CBW's cozy but expansive new tap room on Seventh Street is Investigative Post's Free Beer, Free Press event coming up again on Tuesday. Come by and say hello the IP team, and usually a few of us bums from The Public as well. Pitch stories, talk turkey, and whine about the holidays in the most pleasant possible way. IP members get a free beer or two—we can't remember, which is a good sign.
When:
We're sorry, this event has already taken place!
Where: