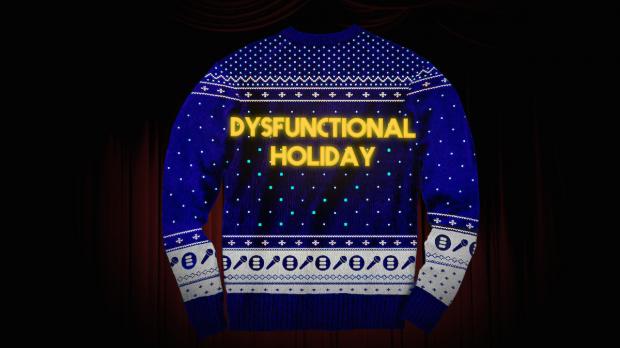 Squeaky Wheel Dysfunctional Holiday Party
[HOLIDAY ART PARTY] We don't know why it's called the Squeaky Wheel Dysfunctional Holiday Party: It works just fine. This year's installment of the annual counterpoint to the office Christmas party takes place this Saturday, December 8, and features  holiday sweater karaoke with Central Park Grill's own DJ J Love!, photo ops with Surveillance Santa and Elf on a Shelf (brought to you by the legendary Holly Johnson and Brian Milbrand), Squeaky Wheel's famous themed basket raffle (including comedy, comic books, and self-care survival packages), delicious food (cooked by Squeaky's wonderful board members), and much more.  Funds raised at the event support the free and low-cost media equipment access, education programs, and art exhibitions that Squeaky Wheel offers to Western New Yorkers every day.
$10 / $7 for Squeaky Wheel members
When:
We're sorry, this event has already taken place!
Where: