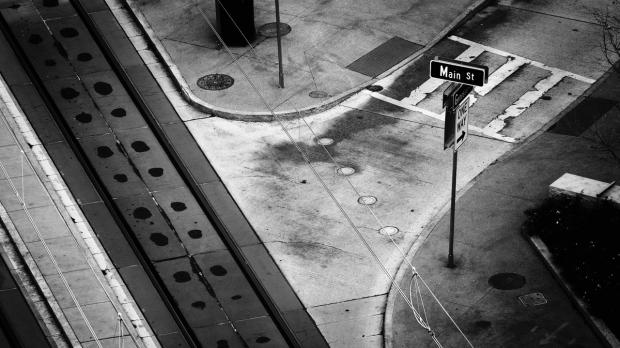 Main Street: Photography Pop Up
[PHOTOGRAPHY] The latest installment in the one-night-only photography pop-up exhibitions series curated by the Buffalo Obscura collective has a winning location: the former AM&A's department store, a lovely downtown albatross that generated headlines in recent days as its latest putative developers allegedly default on loans. AM&A's has been closed since 1995; the space was briefly revived as Taylor's in 1998, then quickly closed again. It hasn't been open to the public since. How Buffalo Obscura got the keys to this place, let alone permission to hold an art show there, is a conversation to be struck up at the event itself, which takes place Friday, December 7. The participating photographers—Brendan Bannon, Joel Brenden, Linda Gellman, Chris Hawley, Molly Jarboe, Christina Laing, Amy Luraschi, Greg Meadows, Tom Schmitt, Ginny Rose Stewart, and David Torke—have turned their lenses on Buffalo's Main Street. "The photographers are invited to explore what Main Street means," says Molly Jarboe, co-organizer. "Main Street as a counterpoint to Wall Street? As a showcase for fashion and popular culture? Or as a place of memory in this holiday season? The photographers will no doubt surprise us." This is the fifth show in Buffalo Obsura's pop-up series.
When:
We're sorry, this event has already taken place!
Where: