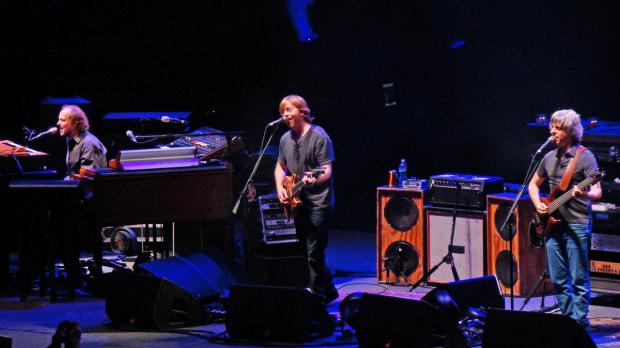 Cymbop & BeboPhone Phish Tribute
[TRIBUTE] Phish will play four straight concerts New Year's Eve concerts at Madison Square Garden in New York City at the end of the month, but if you can't go to those shows, or if you haven't been able to catch the band at one of their other 50 or so shows around the country this year, or if you have and that's still not enough, as is the case for many of their phans, then why not check out this Phish tribute show at Nietzsche's. Cymbob & BeboPhone, a Buffalo-based Phish tribute band, will take the stage at the Allentown venue to deliver jams by "The Most Important Band of the 90s." Expect some epic jams. Support comes from Jumpship for this show, this Friday, December 7.
When:
We're sorry, this event has already taken place!
Where: