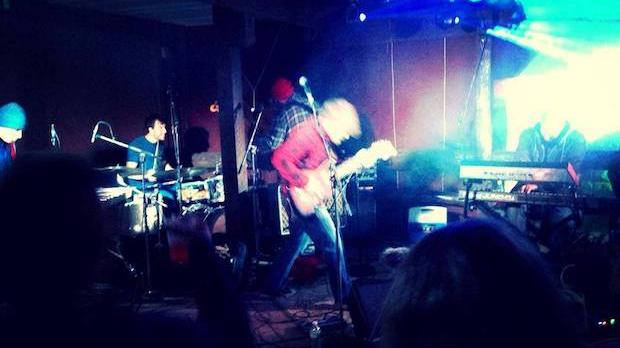 Lazlo Hollyfeld & Friends Play Talking Heads
[TRIBUTE] Indie rock band Lazlo Hollyfeld blew the crowd away with an extraordinary performance of Arcade Fire hits at Mohawk Place the day before Halloween. Over the last few years the band has also tackled, and masterfully delivered, covered sets of songs by Radiohead and LCD Soundsystem, but it all really started with what has now become an annual tribute to the Talking Heads. And arguably, the Talking Heads were hugely influential to bands like LCD Soundsystem, Radiohead, and Arcade Fire. Less arguably, they're huge favorites of Lazlo themselves. Catch their annual tribute to the Talking Heads on the day before Thanksgiving, Wednesday, November 22 at McGarret's on Elmwood where they'll play two sets.
When:
We're sorry, this event has already taken place!
Where: