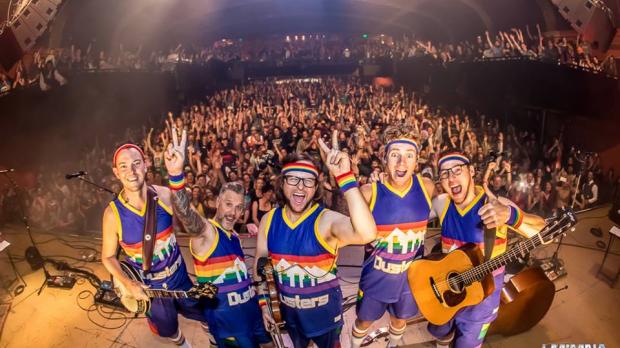 The Infamous Stringdusters
[BLUEGRASS] The Infamous Stringdusters are not your typical bluegrass band, unless the bluegrass bands you listen to tend to dress in rainbow colored basketball uniforms. The five piece band do, like your typical bluegrass band, play fiddles and banjos, but never do they try to fit into a certain mold. Their latest album, Laws of Gravity, is the result of a full team effort and the band has perfected the art of delivering their soaring, solo-filled songs on the live stage. Check them out live at the Tralf Music Hall this Thursday, November 16 with support from Buffalo-based jam band Intrepid Travelers.
When:
We're sorry, this event has already taken place!
Where: