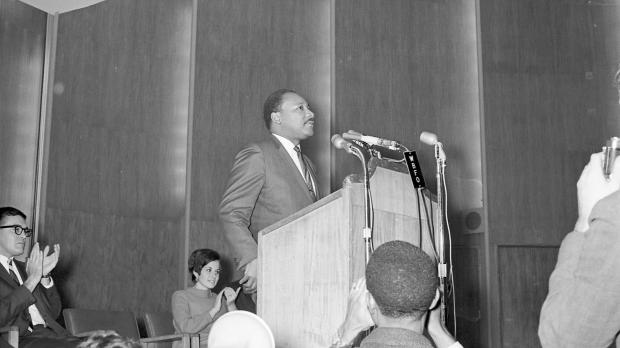 When the King Came to Buffalo
[TALK] Next month, Nobel laureate Toni Morrison will appear on the same stage 50 years to the day since Martin Luther King, Jr. delivered an extemperaneous address entitled "The Future of Integration" at Kleinhan's Music Hall. Next Wednesday, the legacy of King and his teachings will be reflected upon with talks and vocal performance by Buffalo high school students at the Buffalo Academy of the Visual and Performing Arts. Buffalo State professor Steve Peraza and local political legend and Freedom Wall honoree George K. Arthur will be offering commentary and thoughts on the progress and barriers King's vision has encountered these past 50 years. 
When:
We're sorry, this event has already taken place!