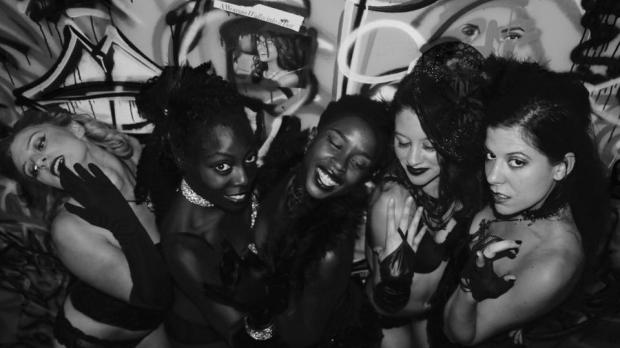 Femme Noire featuring Curtis Lovell
[DANCE] Burlesque troupe, Femme Noire, will perform this Friday, October 13 at the spy-inspired boutique shop, Free Agent on Main Street in Downtown Buffalo. The group will perform two ensemble numbers and several solo numbers accompanied by music by vocal artist Curtis Lovell, who will perform unique cover renditions as well as original music. The performance will be followed by a dance party. "We're experimenting with lighting and sounds. Curtis makes all of her own music with her loop pedal and her voice," says Ebony Jones, who formed the five piece group last year. Jones met Curtis at Dreamland last year and the her group and Curtis have been working on collaborations since. Expect some refreshments and other spooky and fun festivities.
When:
We're sorry, this event has already taken place!
Where: