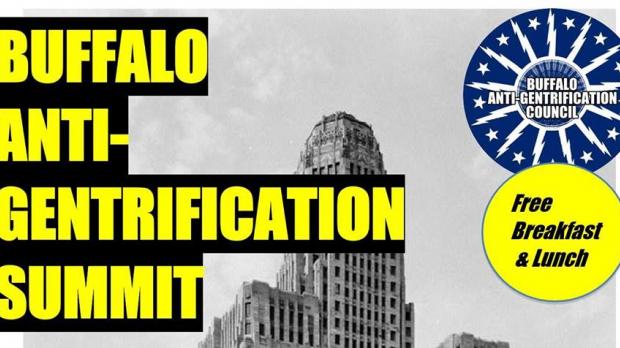 Buffalo Anti-Gentrification Summit
[CONFERENCE] Before or after swinging by the Allentown Fall Festival (which happens right next to the Fruit Belt neighborhood, and is sponsored by the powerful gentrifying agent called the Buffalo Niagara Medical Campus), you might pop in at the Buffalo Anti-Gentrification at Hope Services (near Buffalo's Central Terminal in an East Side neighborhood scarred by abandonment and poverty). The keynote speaker on Saturday, October 14 (at 10am) is Dawn Philips of the Brooklyn-based Right to the City Alliance. Local presenters include John Washington, India Walton, and Rob Galbraith (11am); there will be a broad-ranging panel discussion at 3:30pm that sounds worth catching. The full program is available on the event's Facebook page, which also has a ling to a registration page. If you register, you get breakfast and lunch!
When:
We're sorry, this event has already taken place!
Where: