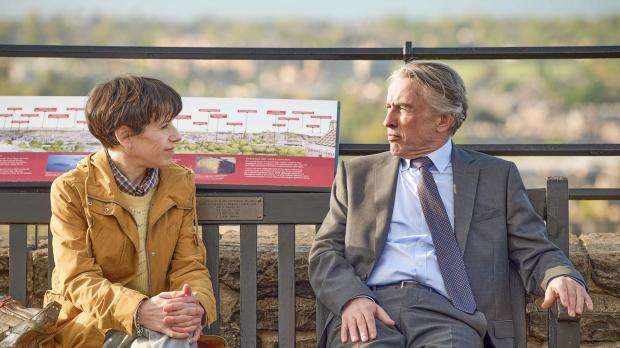 BIFF 2022: The Buffalo International Film Festival
Inflation be damned: you won't find a better bargain for your moviegoing dollar than a Bison Pass to the Buffalo International Film Festival, whose 16th edition launches on Thursday. For $50, less than the price of four tickets at most theaters, you can see every movie that BIFF will be screening over five days. (Don't forget that Monday is a national holiday.) For an extra $10, you can add all of the online screenings (available through October 20). If you're a homebody, you can purchase the online only pass for $40. Not into planning? You can always buy single tickets at the door before each film.
Today's announcement of the closing of the Eastern Hills Mall cinema, one of the few local venues that once specialized in non-mainstream fare, puts into focus BIFF's importance as a big-screen showcase for movies that aren't about superheroes or CGI monsters. BIFF's programmers have worked to secure the most interesting films from other film festivals, along with a selection of locally connected premieres. And they've been doing a first rate job of it for enough years now that you should feel safe in devoting at least a part of your weekend to checking what they have to offer. If you can pore through the BIFF schedule and not find at least 10 movies that you'd like to see, well, you're not really a movie buff.
Although films will also be screening at Hallwalls Contemporary Art Center and the Burchfield Penney Art Center (with ancillary events at other locations), the bulk of the films will be showing at the North Park Theater. That means that you can spend time between movies on what at this point probably outpaces the Elmwood strip as the city's most vibrant walking area for eating, drinking and shopping. What better way you could ask to spend a fall weekend?
For passes, tickets and screening information, visit https://www.buffalofilm.org/